ALBERTA | Provincial parks
New parks, recreation areas proposed for Bighorn Country
CBC News
Friday, November 23, 2018, 2:50 PM - A wildland park, three provincial parks and four recreation areas are proposed for Bighorn Country on the eastern slopes of the Rocky Mountains near Nordegg.
The government released the plan Friday in tandem with the start of a consultation period that runs until the end of January. 
Premier Rachel Notley likened the proposal to the creation of Kananaskis Country by former Alberta premier Peter Lougheed to stem development near Banff National Park in the 1970s.
"Just like premier Lougheed did with K-Country, today we are seizing the opportunity to create something special," Notley said. "That something special is the Bighorn Country."
(It's the most wonderful time of the year....our #WinterForecast is almost here! We'll have everything you need to know about what the season has in store for your region on November 26!)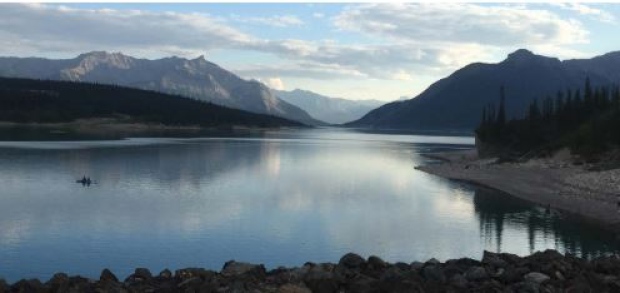 The Alberta government wants to protect the eastern slopes of the Rocky Mountains near Nordegg. (Government of Alberta )
Notley said increasing demands on the land have prompted the government to take action. She said the area includes the headwaters of the North Saskatchewan River, which provides drinking water for the city of Edmonton.
Off-highway vehicle enthusiasts are wary the plan will limit where they can go. The proposal includes designated areas for all-terrain vehicles and snowmobiles. 
The province wants to spend $40 million to create the infrastructure for backcountry and front-country camping, hiking, paddling, snowmobile and off-highway vehicle use.
Under the proposal, David Thompson, North Saskatchewan River and Ya Ha Tinda Provincial Parks will have trails for hiking and horseback riding, and staging areas for kayaks and canoes. 
David Thompson and Ya Ha Tinda will have spots for RV and car campers. 
The Snow Creek, Bighorn Dam and Hummingbird Provincial Recreation Areas will have designated trails and staging areas for off-road vehicles.
The Bighorn Wildland Provincial Park is being created to preserve large swaths of the region that borders Jasper and Banff National Parks. It will be open to backcountry campers, hunters and fishers.
Horseback riding and off-road vehicles would be restricted to designated trails.
This article was original published on CBC.ca by Michelle Bellefontaine.
WATCH BELOW: AVALANCHE CHARGES DOWN ALBERTA ROAD