Thursday, May 19th 2022, 8:47 pm - As unwelcome late-May snow blankets parts of Alberta, beneficial rains continue for drought-stricken areas.
A true-to-form springtime storm will continue across the western Prairies into our Friday, bringing late-season snow to Alberta's mountains and foothills while folks across the southern half of the province enjoy beneficial rains. More on how much longer the storm will last, and what to expect this weekend and beyond, below.
---
DON'T MISS: 6 long weekend must-haves for parks, picnics and camping
---
THIS WEEK: FROM THUNDER TO SNOW AS SEASONS SWING BACK AND FORTH
Alberta went for a ride on a classic meteorological roller-coaster this week as warm temperatures and thunderstorms crashed hard into a chilly airmass that allowed for late-season snow to fall at higher elevations.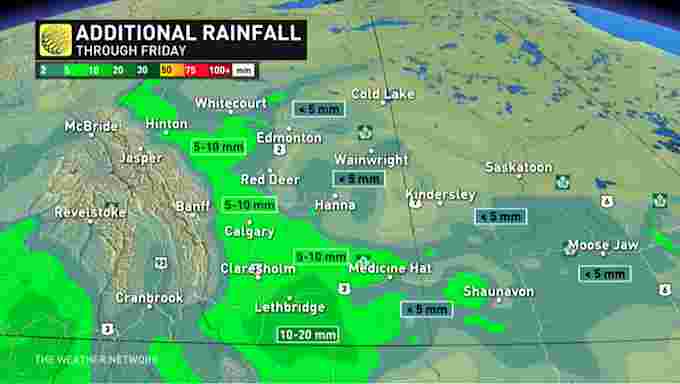 Widespread rain and wet snow developed across southern and central Alberta as a slow-moving storm system moved through the region. Precipitation will continue through the nighttime for many areas before tapering off during the day on Friday.
It's tough to get snowfall accumulations during the day this late in the season. The high sun angle warms the ground and chomps away at snow even through thick clouds and cold temperatures. However, roads are likely to become slick as the sun goes down Thursday night and snowfall continues.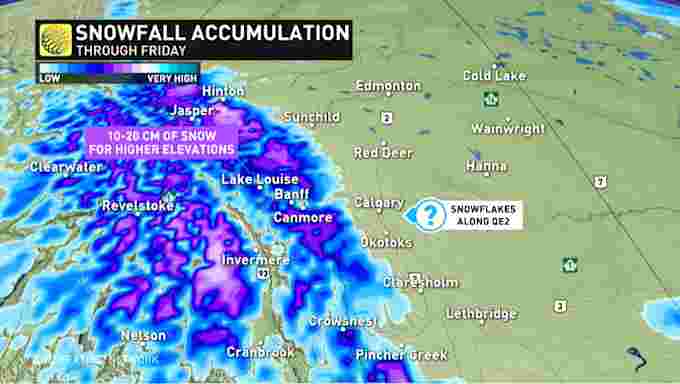 A snowfall warning is in effect for the 10-20 cm expected through the higher elevations into Friday.
"Prepare for quickly changing and deteriorating travel conditions," says Environment and Climate Change Canada (ECCC) in the snowfall warning. "Visibility may be suddenly reduced at times in heavy snow."
Some wet snowflakes are possible at lower elevations toward the QE2 as well.
Chilly, below-seasonal temperatures will persist heading into the first half of the weekend. Friday's daytime highs will come in around half as warm as normal for May 20th.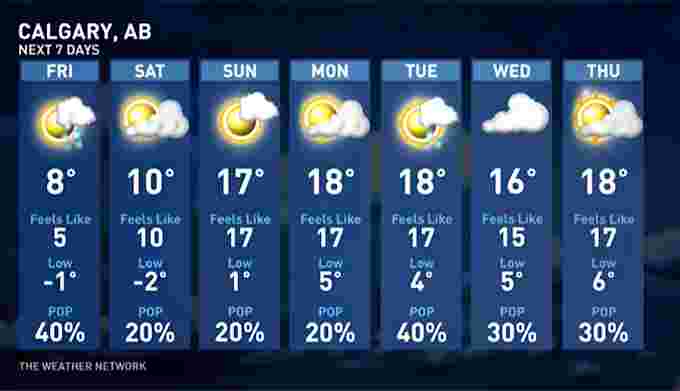 Widespread frost and a quick freeze are likely for several nights. Temperatures will recover somewhat Sunday and Monday.
MUST SEE: Spring gives Canada the cold shoulder for the unofficial kick-off to summer
Stay tuned to The Weather Network for the latest updates across Alberta.