Tuesday, March 24th 2020, 6:05 am - Governments are already enacting billions of dollars in policies meant to blunt COVID-19's massive hit to the world economy.
As the world hunkers down amid a COVID-19 outbreak with no end yet in sight, the crisis could turbocharge the battle against climate change.
The trouble is, the way the pandemic is playing out is actually making the fight even harder, according to Fatih Birol, executive director of the International Energy Agency (IEA).
Still, Birol says governments should power through and take this chance to launch a green revolution as they draw up stimulus plans to address the virus' massive economic impact.
"Although they may be severe, the effects are likely to be temporary. Meanwhile, the threat posed by climate change, which requires us to reduce global emissions significantly this decade, will remain," he said in an editorial a few days ago. "We should not allow today's crisis to compromise our efforts to tackle the world's inescapable challenge."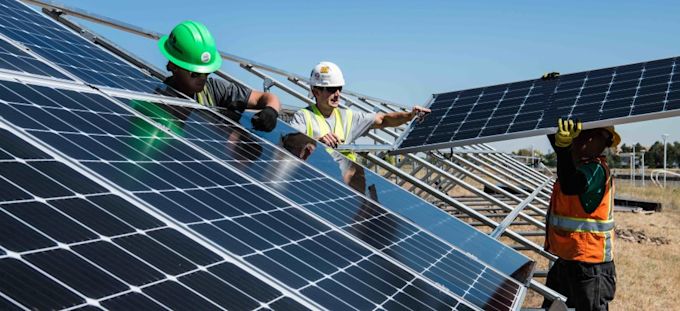 The International Energy Agency says post-pandemic economic stimulus should be invested in the fight against climate change. Image: Unsplash.
PANDEMIC-RELATED DROP IN EMISSIONS DECEPTIVE
Even without extra government action on climate change, the COVID-19 outbreak has already had an impact on emissions and pollution in general.
In China, the world's largest or second-largest economy depending on how you measure it, emissions dropped by a full quarter in February. In Italy, which instituted a country-wide lockdown earlier in March amid Europe's worst outbreak, pollution fell so drastically it was detectable from space. In the skies, flights dropped off dramatically after the European Union suspended 'ghost flight' rules that had obliged operators to keep flying empty planes for fear of losing their berths at destination airports.
Sometimes the plunge in pollution and emissions has had surreal or fanciful effects, like seeing empty highways that would normally be thronged with gas-guzzling SUVs, or witnessing Venice's famously murky canals clear for the first time since anyone can remember.
WATCH BELOW: MILLIONS OF NETHERLANDS FLOWERS WILL BE DESTROYED DUE TO COVID-19
However, the fall in emissions is certain to be short-lived, as it comes not from a restructuring of the global energy infrastructure, but a temporary drop in the use of that infrastructure. Emissions are certain to rise again once the world returns to 'normal,' something that was observed during the global financial crisis more than a decade ago.
"In the 2008 financial crisis, emissions decreased significantly. Afterwards, they increased more than they would have otherwise, went right up to trend and have been increasing ever since," Gernot Wagner, a climate economist at New York University, told the Independent.
As for political will, Wagner was skeptical the Trump administration would go all-in on a Green New Deal of the kind proposed by some U.S. lawmakers, and would be more likely to bail out the U.S. oil industry, already under pressure from plunging prices amid a price war between Saudi Arabia and Russia.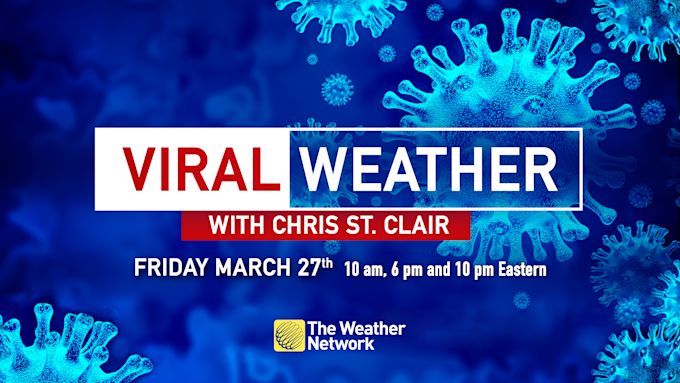 Tune into The Weather Network on Friday, March 27, as our expert panel discusses how weather can potentially impact the spread of COVID-19.
DOUBLE-WHAMMY FOR RENEWABLES
That confrontation between two of the world's largest oil producers was already having an impact on global prices even before the coronavirus began shuttering factories and keeping people home. The end result is expected to be a drastic fall in global oil demand.
"While the situation remains fluid, we expect global oil demand to fall in 2020 – the first full-year decline in more than a decade – because of the deep contraction in China, which accounted for more than 80 per cent of global oil demand growth in 2019, and major disruptions to travel and trade," the IEA said in its March oil market outlook.
The oil crash removes the price pressure at the pumps; Consumers are less likely to consider switching to an EV when gas is cheaper than it's been in years, and still dropping.
"Without measures by governments, cheaper energy always leads consumers to use it less efficiently. It reduces the appeal of buying more efficient cars or retrofitting homes and offices to save energy," the IEA's Birol says.
Sales of cars in China, the world's single largest market, are already down by around 80 per cent compared to last year, according to Reuters, which also reports EV sales show a similar decline over the same period.
WATCH BELOW: B.C. GOVERNMENT AIMS FOR 100 PER CENT OF VEHICLES TO HAVE ZERO EMISSIONS BY 2040
Away from the roads, the production of renewable energy infrastructure is also taking a hit.
China produces 73 per cent of solar energy modules, according to Bloomberg, but with many factories still closed and workers isolated at home, production is way down. Bloomberg expects fewer solar installations in 2020 compared to 2019 in even the best-case scenario, the first decline since the 1980s.
GREEN PROGRESS STILL POSSIBLE: IEA
Birol says these challenges help bolster the case for climate action by governments, to keep the transition on track.
Solar and wind energy, for example, are more affordable and efficient than ever, and getting cheaper all the time.
As for the crash in oil prices, Birol says this is a good opportunity for countries to cut or eliminate fossil fuel subsidies, which amounted to $400 billion worldwide in 2018.
"Many subsidies are inefficiently targeted, disproportionally benefiting wealthier segments of the population that use much more of the subsidised fuel," Birol says. "In practice, the effect of most subsidies is to encourage consumers to waste energy, adding needlessly to emissions and straining government budgets that could otherwise be prioritizing education or health care."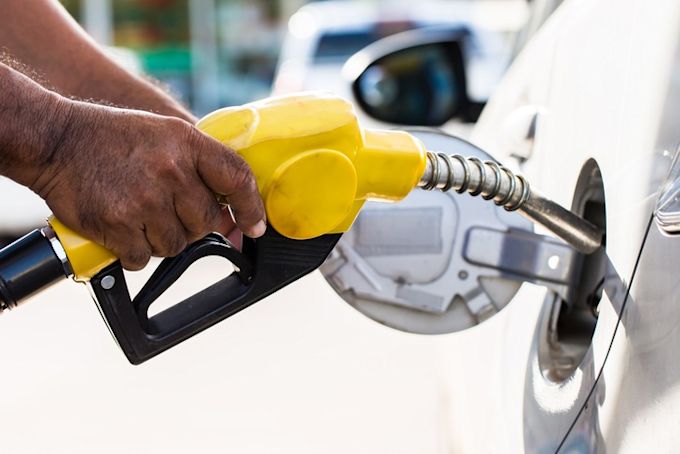 The crash in oil prices is another factor working against the renewable transition, the IEA warns.
As for actually bankrolling the transition, Birol stresses governments should take advantage of interest rates, which are very low and expected to continue to fall, and offer incentives to make green energy attractive to private investors.
"The coronavirus crisis is already doing significant damage around the world," Birol says. "Rather than compounding the tragedy by allowing it to hinder clean energy transitions, we need to seize the opportunity to help accelerate them."
WATCH BELOW: FIVE COMMON COVID-19 MYTHS DEBUNKED