RECORD SNOWFALL | And the winner is...
130+cm of snow has fallen here and winter hasn't even begun
Andrea Bagley
Digital Reporter
Tuesday, November 13, 2018, 10:00 AM - Bundle up, sit by the fire and warm your hot chocolate before reading this. It's only mid November and one spot in the country has already picked up four and a half feet of snow! 
That lucky (or maybe unlucky) winner is...Happy Valley-Goose Bay, Labrador at a whopping 130+ cm of snow since the start of September.
(THE NEXT ONE: Potential 'weather bomb' eyes Atlantic Canada. Threat for MORE snow, blizzard conditions)
While Labrador is by no means a stranger to some hefty fall snow, these amounts may even feel excessive by the East Coast standard. This actually marks the most snow on record for this short time frame after a huge bump in totals thanks to a punishing month of October. Happy Valley-Goose Bay picked up nearly 85 cm in October alone with a total of 139.6 cm measured by November 11. That smashed previous October records, which all sat around 60 cm, in the years of 1999, 1996, 1962 and 1944.
WHAT'S THE SNOWY DEAL?
The recent and familiar pattern this season has dictated an active track for Labrador as potent system after system continues to hammer the region with snow. A clash of colder air from the north colliding with the warmer from the Atlantic has set the stage for this early wintry pattern as Labrador has stayed on the colder side of the storm track. 
"The average temperature for October usually hovers around 3°C, but in 2018, the average sat at 1.2°C," says Weather Network meteorologist Matt Grinter. "This means a more likely chance to see precipitation fall as snow, which is also why the area has seen a below average amount of rain."
IN COMPARISON:

And to add insult to injury, the active track for Labrador will continue with another strong system on the horizon this week. We're talking blizzard conditions and significant blowing snow.
WATCH BELOW: STRONG WINDS, BLIZZARD CONDITIONS
"The question now is, will we see another 115 cm over the rest of the month to become the snowiest November on record as well?," says Grinter. "The record November record is 155.1 cm, which was set in 1983."
Stayed tuned...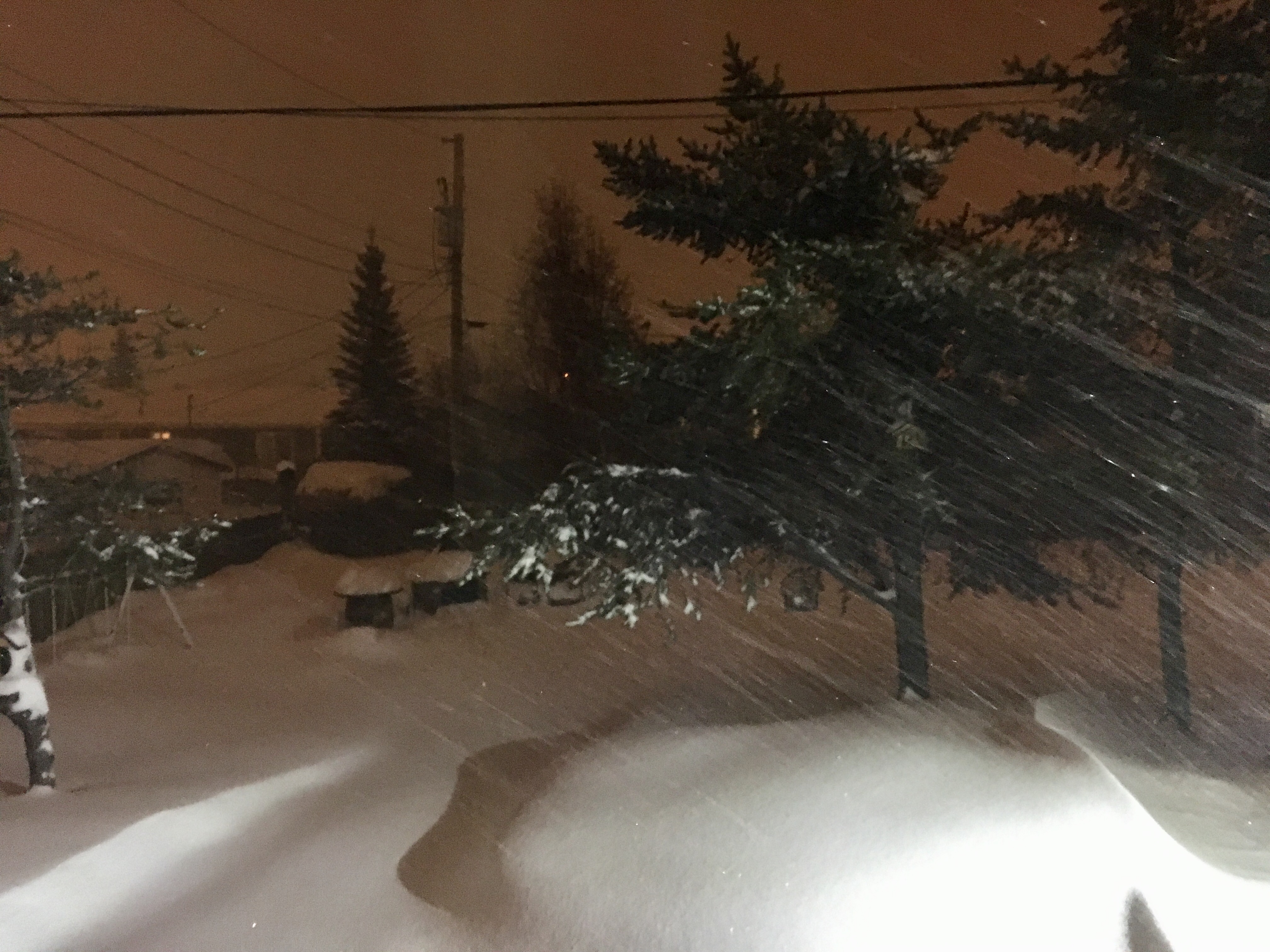 Marcie Brown - Labrador City, NL
WATCH BELOW: WELCOME TO NOVEMBER IN LABRADOR. YIKES!