Tuesday, May 18th 2021, 5:28 pm - Billions of people will be able to live off of net zero energy sources by 2050, and a report from the International Energy Agency lays out the exact steps we need to take.
Limiting the global temperature rise to 1.5 °C above pre-industrial levels is not only possible, there is a cost-effective and socially acceptable pathway to achieve it, says the International Energy Agency (IEA) in a landmark special report released on May 18.
The new report, Net Zero by 2050: A Roadmap for the Global Energy Sector, lays out the details of how to transform the global economy from one dominated by fossil fuels to one powered by renewable energy. And, that transformation can be done "while ensuring stable and affordable energy supplies, providing universal energy access, and enabling robust economic growth" the report notes.
It won't be easy. The scale and speed of the efforts needed are formidable.
Here are some of the more than 400 milestones on the path to net-zero by 2050 in the report:
Starting today there should be no investment in any new fossil fuel supply projects.
Nor any additional investment in new coal plants without carbon capture and storage.
No sales of gasoline and diesel passenger vehicles by 2035.
Today 80 per cent of the global energy system is powered by fossil fuels but must be entirely carbon-free by 2040.
Annual installation of new solar and wind needs to be 400 per cent greater by 2030.
Energy efficiency improvements averaging 4 per cent a year through 2030 — about three times the average over the last two decades.
"This is perhaps the greatest challenge humankind has ever faced," said Fatih Birol, Executive Director of the IEA. Birol also calls this challenge "a huge opportunity for our economies," but warns "the transition must be fair and inclusive, leaving nobody behind."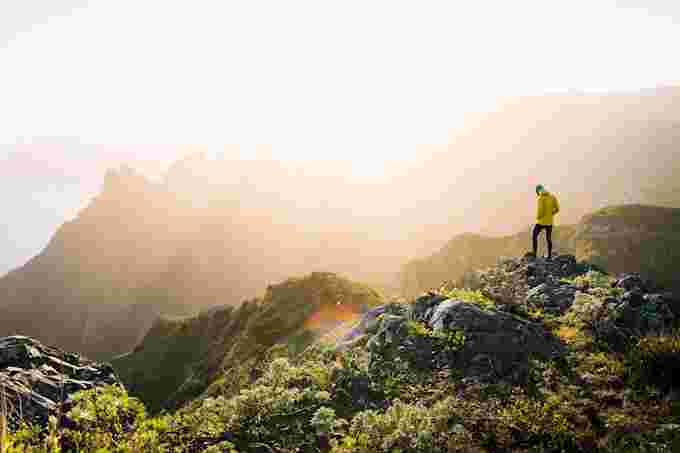 A person treks through alpine landscape at sunrise. (Andrii Lutsyk/ Ascent Xmedia. Stone. Getty Images)
Many governments have made encouraging commitments to cut emissions and reach net zero by 2050 but "numbers matter" and carbon emissions in 2021 will see one of the biggest increases ever said Birol in a press conference.
"There is a growing gap between what leaders say and what they do," he said. That's why the report has specific milestones to make it easier to compare with government actions.
The Paris-based IEA is an autonomous intergovernmental organization relied on by the world's governments for forecasts and studies on energy. The IEA has long been criticized for greatly underestimating the growth of renewable energy while overestimating future oil consumption.
Recently the organization has been quickly updating its forecasts, boosting a 2020 forecast for renewable growth in 2021, 40 per cent higher just this month.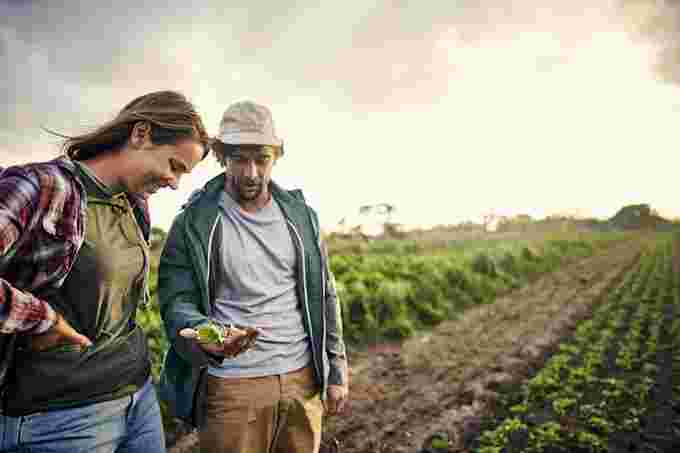 People picking organically grown vegetables on a farm. (pixdeluxe. E+. Getty Images)
Tasneem Essop, Executive Director at the Climate Action Network (CAN) calls the IEA report "hugely significant." CAN is a global network of over 1,300 NGOs in more than 130 countries fighting the climate crisis.
"This sends a strong message to countries, the fossil fuel industry and investors worldwide that the time to end business as usual is now," Essop said in a statement.
If countries are to prove to their citizens they are serious about climate action they need to commit to a rapid phase out of any new investments and support for fossil fuels in the coming months, he said. And, at the same time, dramatically scale up investments in renewables and energy efficiency.
Why does limiting global warming to 1.5°C matter?
The past decade has seen an astonishing run of record-breaking storms, forest fires, droughts, coral bleaching, heat waves, and floods around the world with just 1°C of global warming. In 2018 the Intergovernmental Panel on Climate Change released a highly influential report examining over 6,000 scientific studies and found the impacts of 1.5°C of warming will get substantially worse and far worse at 2°C.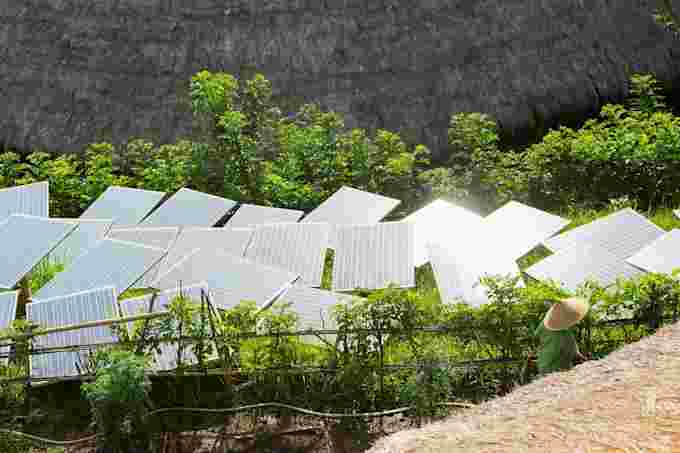 Solar panels in a tropical garden. (Marc Romanelli. Getty Images)
Global warming is like being in a minefield that gets progressively more dangerous, Michael Mann, a climatologist and director of the Earth System Science Center at Penn State said at the time.
As for the IEA report, Mann told The Weather Network it is encouraging because it agrees with other energy analysis that existing renewable technology can accomplish much of what's needed to decarbonize global society.
However, Mann says the IEA is still underestimating the potential of renewables since its Roadmap relies on risky and new technologies like carbon capture and storage and new nuclear to reduce emissions in 2050.
"In my book "The New Climate War" I cite authoritative studies that suggest we can achieve 80 per cent decarbonization by 2030 and 100 per cent by 2050 using existing technologies and measures," Mann said.
Stanford's Mark Jacobson, the lead author of a number of 100 per cent renewable energy studies, said he is pleased that the IEA agrees "clean, renewable energy and storage will lead the way to the transition." Jacobson told The Weather Network that his research, along with some other energy researchers, do not see any role for additional nuclear or new technologies like direct air capture.
What everyone agrees on is that this decade is pivotal to reaching net zero by mid-century. Emissions need to fall dramatically in the coming years which means governments need to take bold and immediate action, said Birol.
Thumbnail credit: Mischa Keijser. Cultura. Getty Images