Thursday, October 13th 2022, 8:00 am - In the face of a power outage keep these items alongside your emergency kit so you'll never be without a reliable light source and charging capability.
The Weather Network / MétéoMédia is reader-supported. When you buy through links on our site, we may earn a commission.
Unsettled fall conditions can include active weather like severe thunderstorms, high winds, freezing rain, and hurricanes that have the ability to knock the power out in your area for hours or even days. Shop the Weather recommends stocking your at-home emergency kit for optimal preparedness. We also suggest keeping this list of flashlights, lanterns, and chargers on hand to help you navigate stressful situations in the dark.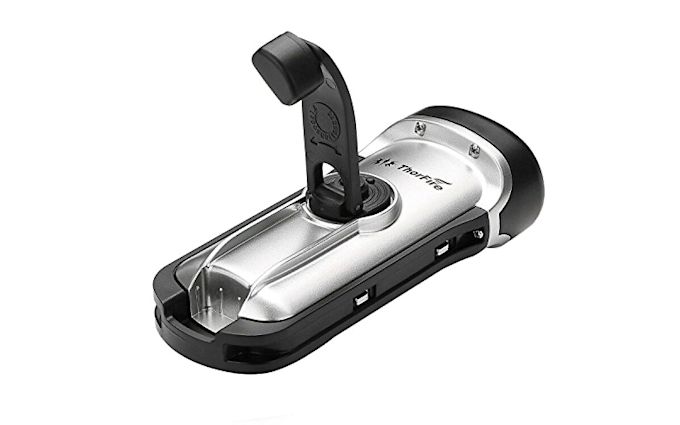 Amazon.ca
Keep this little gadget in a spot where you can easily locate it. The ThorFire Solar Flashlight with Hand-Crank will be your friend for a few hours anytime you need a light source. It has a solar charging option, but if you're in a pinch you can use the hand crank to replenish the battery. At the very least, you won't have to worry about locating any AAAs. It's also waterproof and submersible up to 45 feet (14 metres), which makes it suitable for outdoor use, travel, or camping emergencies.
Why you need this:
Important to have one crank flashlight in case you have no access to batteries, charging, or solar capability
One minute of cranking will generate one hour of light, according to the manufacturer
Rated 4.5 out of 5 based on more than 2,600 Amazon.ca reviews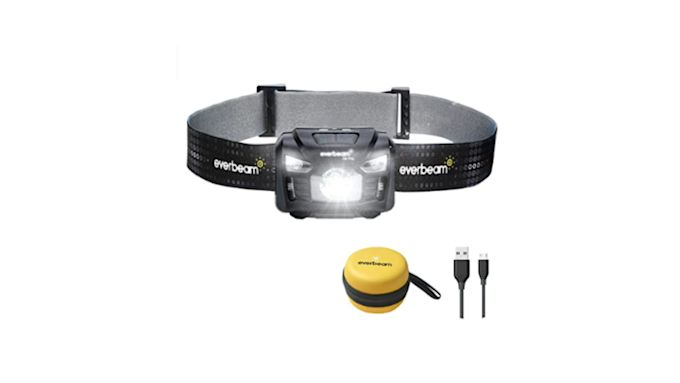 Amazon.ca
If you're looking for a more substantial light that will allow you to stay hands-free, use this 650 lumen LED headlamp during the next power outage you encounter. This comfortable headpiece features a soft elastic, adjustable strap to fit any size. The motion sensor means you can simply wave your hand in front of the lamp to turn the light on or off when it's in that mode. There's also an optional switch to turn on a red LED light for optimal night vision.
Why you need this:
Advantage of being hands-free when you're busy with other situations during a power outage
Weatherproof and shatterproof
Rated 4.5 out of 5 based on more than 13,300 Amazon.ca reviews
---
Like what you see? Check out our Shop the Weather articles for more must-have product recommendations.
---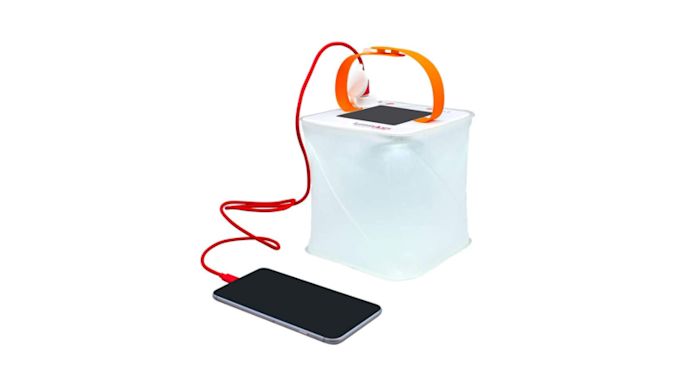 Amazon.ca
One of the perks of this lantern is it folds down to a mere one-inch thick cube so you can easily pack it in your at-home emergency kit or store it in a closet. It inflates into a six-inch cube that provides extra bright LED light with a USB port that can charge your smartphone or tablet. Backed by built-in battery power, you can recharge this lantern in up to 14 hours of direct sunlight or up to two hours by USB (cord included). It's also weatherproof and shatterproof for emergency outdoor situations.
Why you need this:
Compact and portable light source that also provides power
Five brightness settings providing up to 150 lumens
Rated 4.5 out of 5 based on more than 4,500 Amazon.ca reviews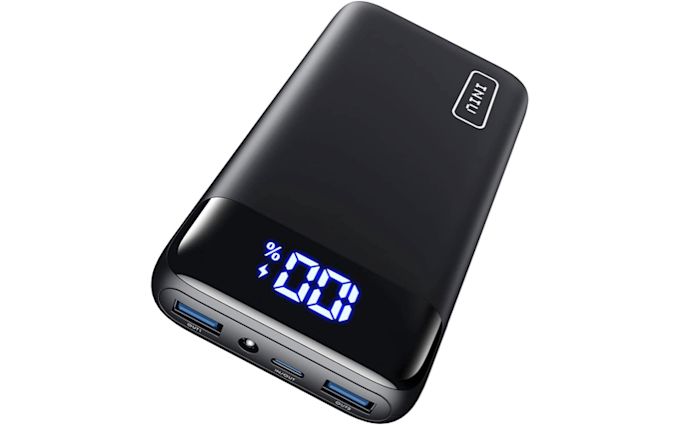 Amazon.ca
Having a functioning phone during a disaster and extended power outage isn't a luxury – you need your device to stay on top of active weather alerts, as well as for communication. Later-model phones have better battery life, but you'll still need to recharge, so the wise thing is to keep power packs in your emergency kit. This charger features a 20,000 mAh capacity, which will be more than enough to replenish your phone and any other USB-C device.
Why you need this:
Enough capacity to recharge an iPhone 13 more than four times, and a Samsung S20 more than three times
Can charge up to three devices at once
Rated 4.6 out of 5 based on more than 2,600 Amazon.ca reviews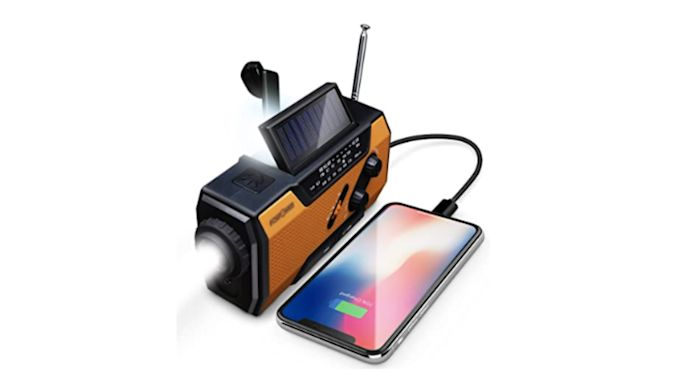 Amazon.ca
This all-in-one power bank will help you through active weather conditions that turn into emergencies when you're disconnected from power. It's capable of providing power to a built-in reading light and flashlight as well as outlets for USB charging. The device is also equipped with an SOS alarm and emergency weather radio that broadcasts from AM, FM, and NOAA stations. Note that Weatheradio Canada uses the same frequencies as those used by the U.S. National Oceanic and Atmospheric Administration.
Why you need this:
Three power sources including solar, crank, and battery
Lifetime warranty
Rated 4.4 out of 5 based on more than 26,800 Amazon.ca reviews
---
Like what you see? Check out our Shop the Weather articles for more must-have product recommendations.
---
Our trusted Product Specialists recommend high-quality items that we think will enhance your experience with Canadian weather conditions. Prices and availability of items are accurate at the time of publication and are subject to change.
Thumbnail image courtesy Pixabay/Pexels
With files from Daniel Martins