Thursday, October 13th 2022, 9:00 am - Canada's weather is as diverse as its seasons, and can often take a turn toward the severe.
The Weather Network / MétéoMédia is reader-supported. When you buy through links on our site, we may earn a commission.
Canada is a nation of weather extremes, and sometimes severe extremes. Ice storms, snow storms, tornadoes, wildfires, floods, hurricanes – one or more of these disasters is possible in every province or territory as the seasons pass, and they can sometimes leave you and your family without power for days, possibly even cut off from immediate help.
But you needn't be helpless, and preparing for those eventualities starts with something as simple as a home emergency kit. We've prepared a starter selection of items you'll need to keep yours stocked, based on recommendations from emergency measures organizations.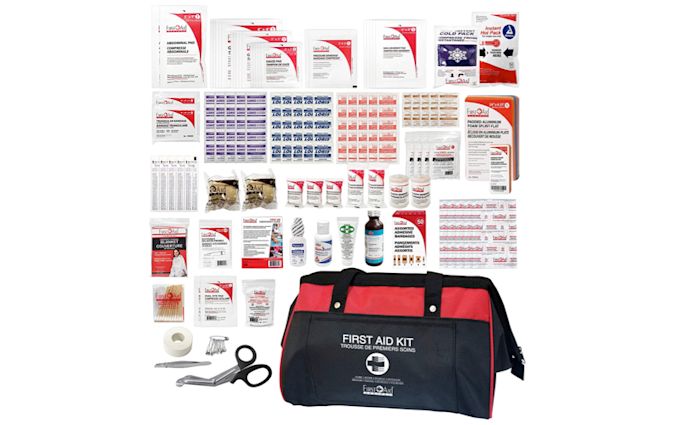 Amazon.ca
When preparing for a scenario where you might have no power for days, and are cut off from help, you have to keep medical emergencies in mind, and plan for them accordingly. A first aid kit is a must for your emergency preparations. This 258-piece set has more items in it than most we reviewed, and is easy to store.
Other features:
Nylon carrying case, with extra pockets
Lightweight
Rated 4.6 out of 5 on Amazon.ca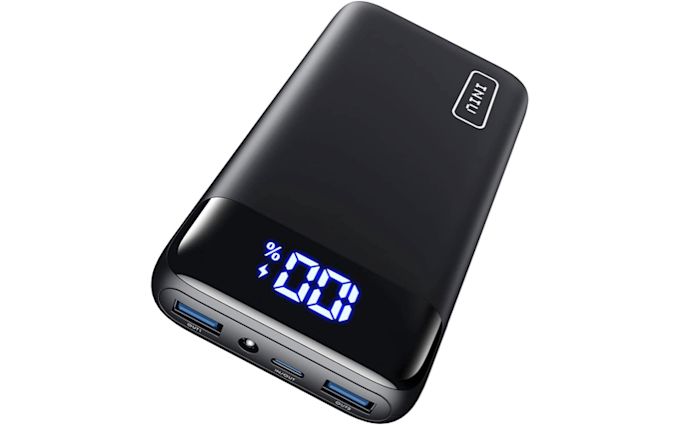 Amazon.ca
Having a functioning phone during a disaster and extended power outage isn't a luxury – you need your device to stay on top of active weather alerts, as well as for communication. Later-model phones have better battery life, but you'll still need to recharge, so the wise thing is to keep power packs in your emergency kit. This variety, from INIU, features a 20,000 mAh capacity, which will be more than enough to replenish your phone and any other USB-C device.
Other features:
Enough capacity to recharge an iPhone 13 more than four times, and a Samsung S20 more than three times
Can charge up to three devices at once
Rated 4.5 out of 5 on Amazon.ca
---
Like what you see? Check out our Shop the Weather articles for more must-have product recommendations.
---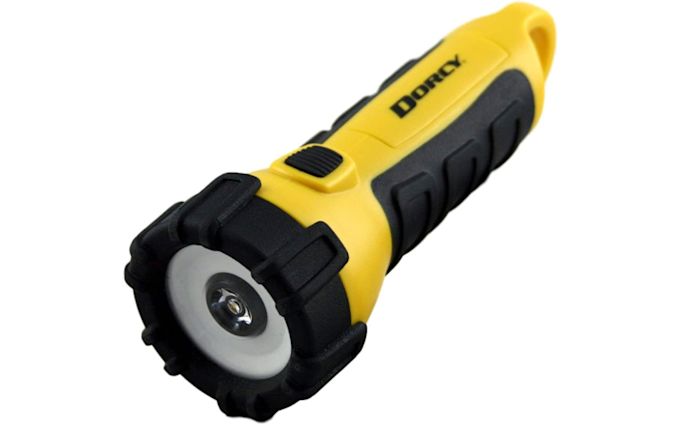 Amazon.ca
Your phone can, of course, provide some light, but that's not what it's for, and to maximize its battery life in a disaster, you're better off investing in a proper flashlight. This LED variety from Dorcy is popular on Amazon – reasonable weight, long operating life, waterproof, and includes a carabiner clip. We recommend including more than one in your kit.
Other features:
200 lumens of light, with a 67-metre beam
Up to 17-hour battery life (3 AA batteries included)
Rated 4.4 out of 5 on Amazon.ca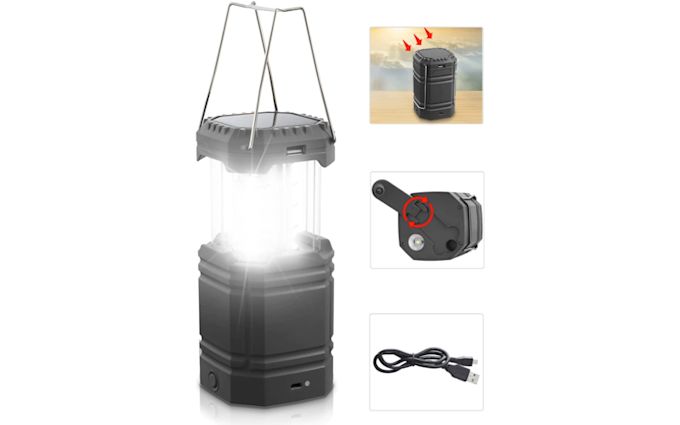 Amazon.ca
Flashlights are crucial in a prolonged outage, but in most cases, something a bit more diffuse can be more useful, so we've included this camping lantern for your consideration. Unlike that flashlight, it doesn't take AA batteries, but it features three different recharge methods, and is also partly collapsible. Great to have on a camping trip as well.
Other features:
Can charge using solar, hand crank and USB cable
360-degree lantern option, and focussed flashlight option
Rated 4.4 out of 5 on Amazon.ca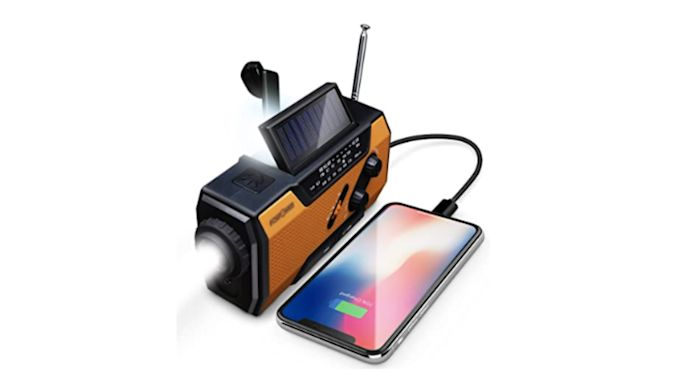 Amazon.ca
As we've said, your phone is a good source of emergency information in a disaster, but if you want to add an extra layer of preparedness, a good weather radio is a must. We love items with multiple uses here at Shop The Weather, and this one has plenty: a solar panel and hand crank for an in-a-pinch recharge, built-in SOS alarm, two small light sources, and it also functions as a small power bank.
Other features:
Receives emergency news and weather broadcasts from NOAA and AM/FM stations
Also takes AAA batteries
Rated 4.4 out of 5 on Amazon.ca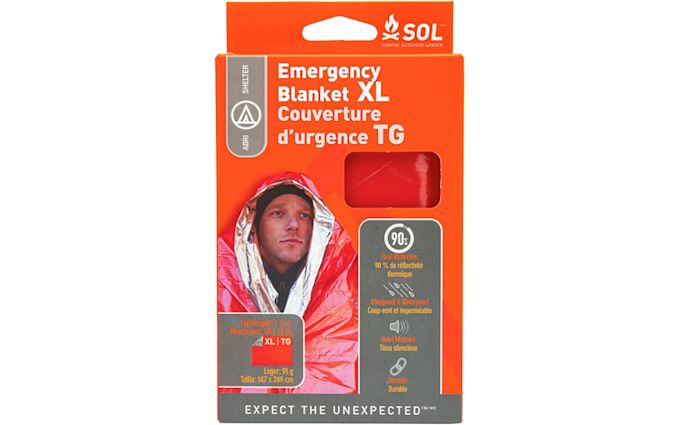 Amazon.ca
Prolonged power outages are especially bad news when they hit in the depths of winter, and in the coming years, damaging ice storms are likely to be more common in Canada. Your kit should take that into account, which is why we suggest an emergency blanket like this one from SOL. Large, lightweight and durable, it reflects 90 per cent of your body heat inward when used correctly. Include one for each family member.
Other features:
Vacuum-metalized polyethylene construction
Windproof and waterproof
Rated 4.4 out of 5 on Amazon.ca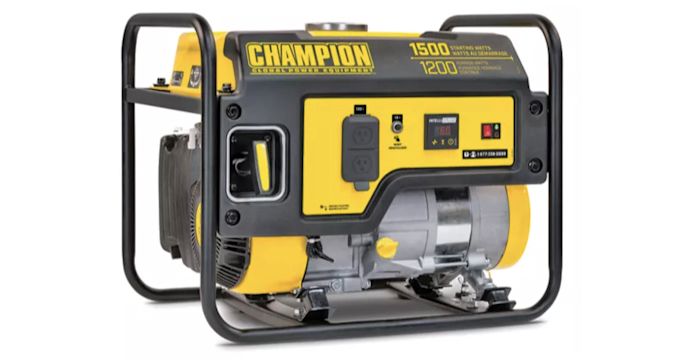 Canadian Tire
A generator will easily be the priciest item on your home emergency kit shopping list, but it needn't break the bank. Canadian Tire's Champion Portable Gas Generator is our preferred choice; relatively compact, and on the lower end of the scale price-wise. Note: NEVER run a generator indoors or in an enclosed space.
Other features:
5.5-litre fuel tank offers an 11-hour runtime at a 50 per cent load
1200W output, with 1500W surge power
Rated 4.6 out of 5 at Canadian Tire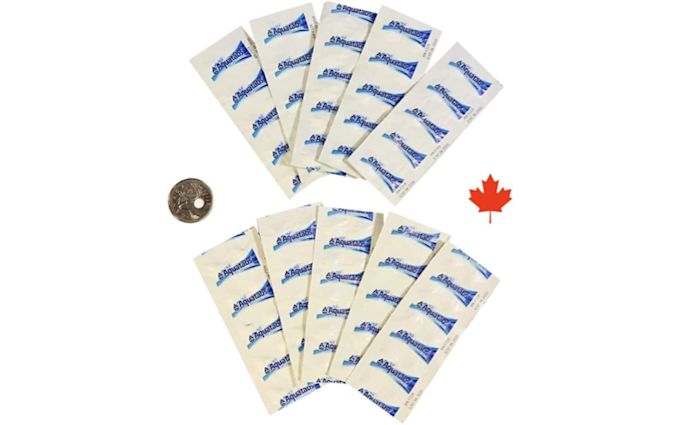 Canadian Tire
We don't like to think about it, but sometimes, a disaster may befall your town that is severe enough to compromise your drinking water supplies. Emergency measures organizations always recommend having a stock of bottled water on hand, but if that supply runs out before clean drinking water sources are available again, water purification tablets will be very useful, so be sure to include it.
Other features:
Pack of 100 tablets
One tablet treats one litre of water within 30 minutes
Rated 4.6 out of 5 on Amazon.ca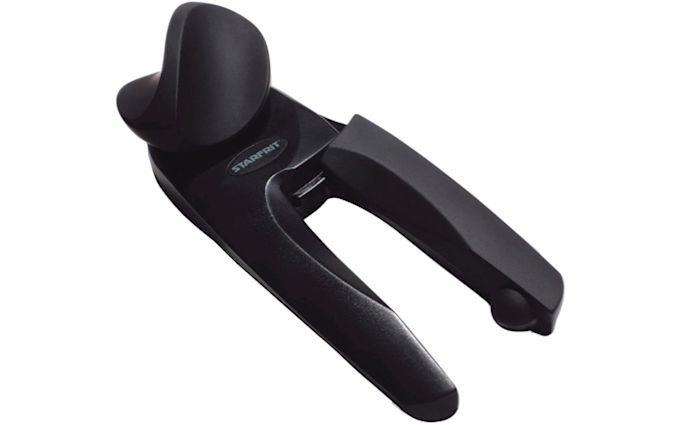 Amazon.ca
Non-perishible food items are another thing you just can't do without in your emergency kit – and it can't be granola bars all the time! If you have to rely on canned food for awhile, an uncomplicated manual can opener is all you need, and this Starfrit Mightican Manual Can Opener does the job well. Pair it in your kit with at least three days' worth of non-perishable food.
Other features:
Stainless steel blades
Good for both right and left-handed users
Rated 4.7 out of 5 on Amazon.ca
For other thoughts on what to include in your home emergency kit, Emergency Management B.C. has a thorough guide.
---
Like what you see? Check out our Shop the Weather articles for more must-have product recommendations.
---
Our trusted Product Specialists recommend high-quality items that we think will enhance your experience with Canadian weather conditions. Prices and availability of items are accurate at the time of publication and are subject to change.