Friday, March 25th 2022, 9:28 am - When weather conditions hit big, we encourage you to shop small. We're committed to recommending top products from independent Canadian brands. If you like what you see, your forecast for today is 'reigning local'.
The Weather Network / MétéoMédia is reader-supported. When you buy through links on our site, we may earn a commission.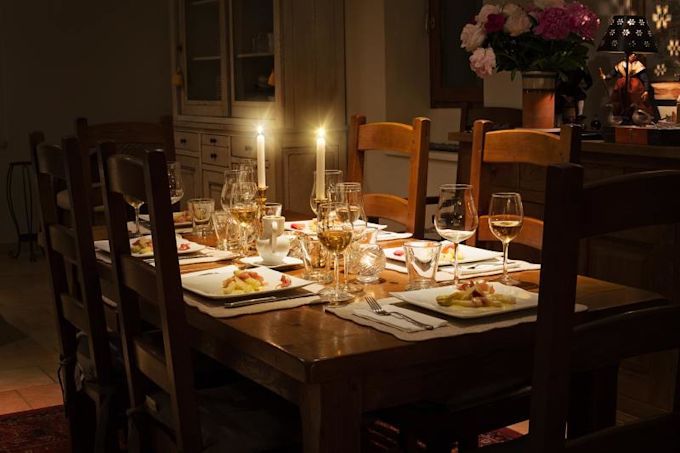 Photo Pixabay/Pexels
As part of a series encouraging consumers to shop from small Canadian businesses, our product team is highlighting eco-friendly candles from coast-to-coast that you can light up during Earth Hour later this month.
Switching off your lights for an hour on March 26 at 8:30 pm local time is the easiest way to participate in the Earth Hour movement. We've put together a list of sustainable candles that will help reduce your carbon footprint by purchasing from homegrown businesses while providing some ambiance for your evening at home in the dark at the same time.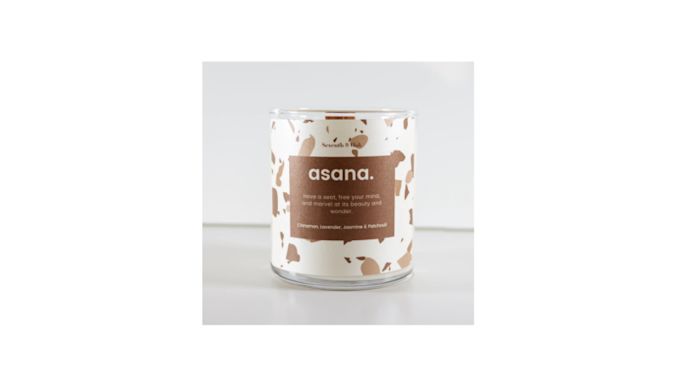 Seventh & Oak, $40
Let this Seventh & Oak candle brighten your core values. They believe that fragrance shouldn't come at the expense of the environment or hurt animals. All of their candles are handcrafted from ethically sourced, premium all-natural materials. The brand also gives its customers an incentive to send back their empty candle jars for reuse.
What we like:
Notes of lavender, cinnamon, jasmine, patchouli, amber, and musk provide a calming environment
Sustainable, female-led, BIPOC, Canadian brand
Rated 5 out of 5 on seventhandoak.com based on customer reviews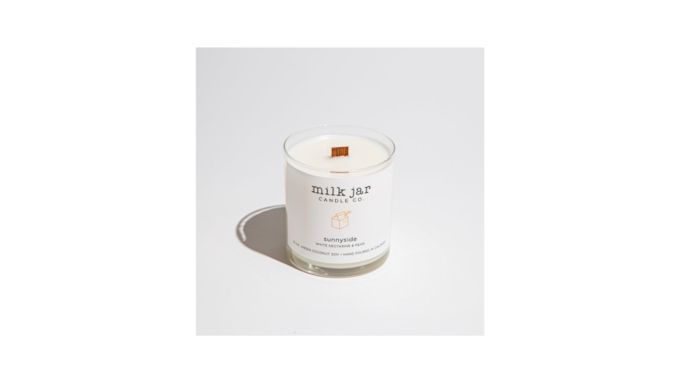 Milk Jar, $33
Breathe in the aroma of a sunny spring day with this candle from Milk Jar. As a local manufacturer, they produce a line of candles made with plant-based essential oils and another with phthalate-free fragrance oils. Each Sunnyside candle is hand-poured and features a crackling wooden wick, which is a more sustainable alternative to a traditional cotton wick.
What we like:
Notes of nectarine, pear, pineapple, and orange slices blended with floral accents of jasmine and rose with green tones and citrus oil and a soothing musk base provide a refreshing scent
Sustainable, female-founded, Canadian brand
$1 from every sale supports the hiring of people with disabilities in Canada
---
Like what you see? Check out our Shop the Weather articles for more must-have product recommendations.
---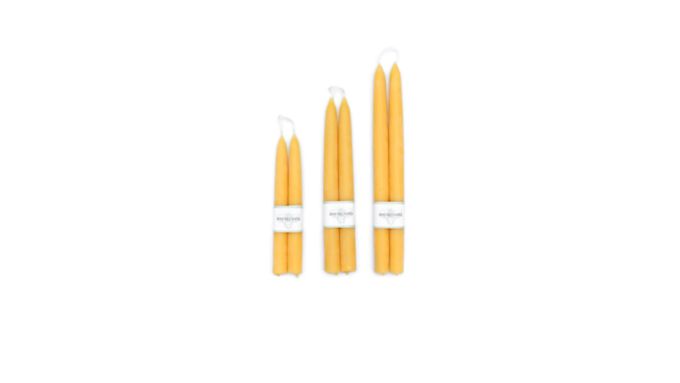 Bees Wax Works, $11.89-$15.89
Bees Wax Works candles are truly something to buzz about. They're made with 100 per cent beeswax. Illuminate your dinner table with these tapers that will burn clean and dripless. These elegant candles are made the old-fashioned way with repetitive dips into a naturally fragrant vat of pure beeswax.
What we like:
Made from a natural and renewable resource, sourced from apiaries throughout British Columbia and Alberta
Sustainable, Canadian brand
Rated 5 out of 5 on beeswaxworks.ca based on customer reviews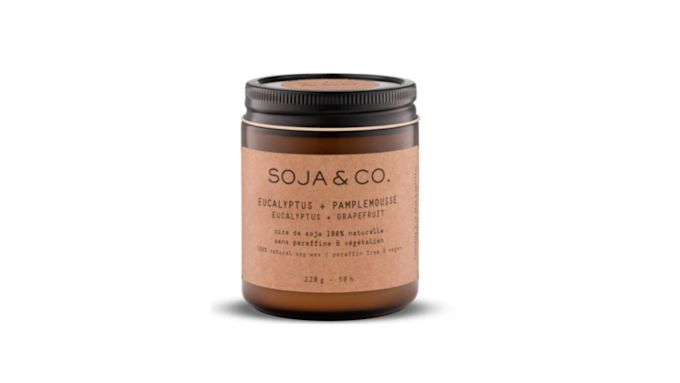 Soja & Co, $30
The description on their website reads: Emerge from winter with this purifying combination inspired by the spring season. This fresh scent is exactly what you need to inhale in early spring. Sajo & Co is committed to our planet and with every order, a tree is planted in Canada where reforestation is needed. Each candle is made with natural soy wax and hand-poured into a reusable jar. They also ship all orders in recyclable packaging.
What we like:
Notes of orange, rhubarb, grapefruit, gardenia, eucalyptus, soft woods, tonka bean, and sheer musk to awaken your senses
Sustainable, female-founded, Canadian brand
Rated 4.5 out of 5 on sojaco.ca based on customer reviews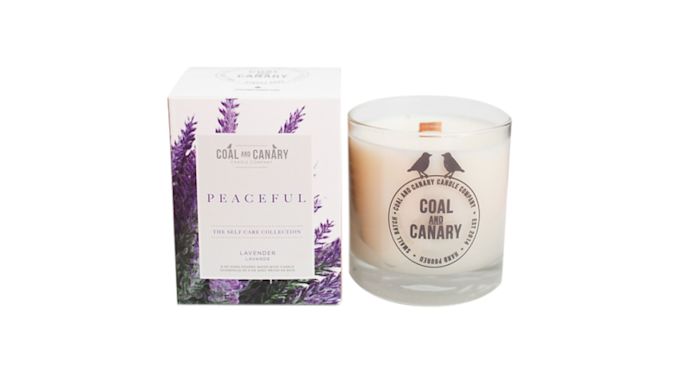 Coal and Canary, $30
When you turn out your lights for Earth Hour, pour yourself a bubble bath and relax with the scent of this candle from Coal and Canary's newest collection. Their candles are hand-poured with a high-quality vegan soy and vegetable wax blend and true-to-scent fragrance oils. They feature a crackling wooden wick and come in a beautiful reusable glass.
What we like: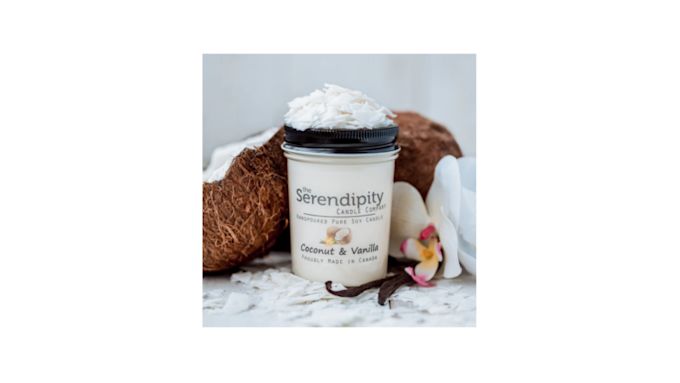 The Serendipity Candle Company, $14.50
This candle will remind you of unwinding in an oceanside hammock. With several brick-and-mortar locations, Serendipity also ships orders within three to five business days. Their candles are hand-poured, clean-burning, and made of all-natural soy. They create more than 250 scents in their local factory and claim to have more than 20,000 happy customers!
What we like:
Warm and soothing vanilla combined with fresh coconut for a relaxing vacation island scent
Sustainable, female-founded, Canadian brand
Available in an 8 oz. jar, 16 oz. jar, and wax melts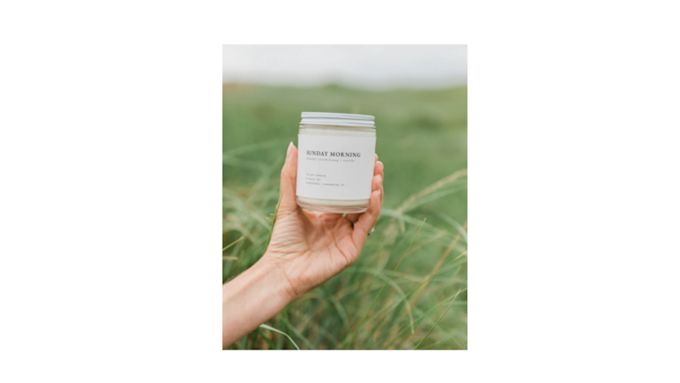 Home by Caley Joy, $22
This is your candle for the morning after Earth Hour! Sunday Morning is the latest creation by Caley Joy and provides a warm, comforting scent. Caley's shop is filled with products from local maritime and Canadian makers, including the candles she hand-pours herself. They're made from all-natural soy wax and come in a reusable and recyclable glass jar.
What we like:
Notes of almond, fresh honey, and vanilla
Sustainable, female-founded, Canadian brand
Another option for Earth Hour is Cleansing Light, which soaks up any bad vibes and replaces them with a calming energy
---
Like what you see? Check out our Shop the Weather articles for more must-have product recommendations.
---
Our trusted Product Specialists recommend high-quality items that we think will enhance your experience with Canadian weather conditions. Prices and availability of items are accurate at the time of publication and are subject to change.
Thumbnail image courtesy thevibrantmachine/Pexels