Tuesday, April 5th 2022, 1:30 pm - The birds in your garden will be hungry after the winter. Here are some products that'll keep them fed.
The Weather Network / MétéoMédia is reader-supported. When you buy through links on our site, we may earn a commission.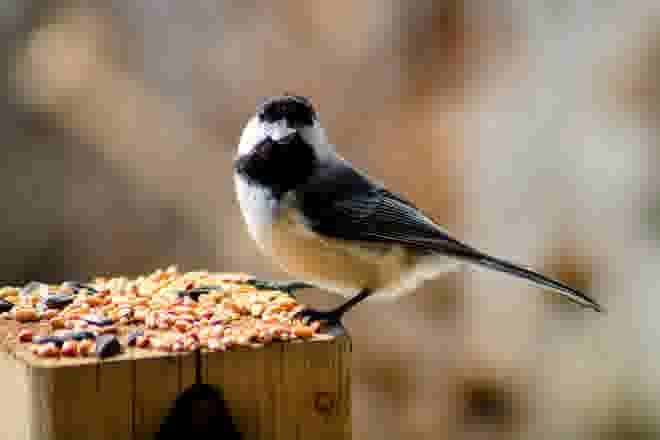 Image: Janet Stevens, Ottawa, Ont.
If you're an early riser, we're sure you haven't failed to notice the slowly swelling sound of morning birdsong outside your wind as spring settles in. Birdwatchers, or even those who just like doing your feathered passers-by a solid, might be thinking of replacing their birdfeeder – or, if you've never had one before, getting a new one altogether.
Not all bird feeders are alike, however: Some are suited to different kinds of birds, and you've always got to keep in mind the scourge of squirrels. With that said, here are five feeders we've recommended for you, based on which kind of avian visitor you're hoping will drop in.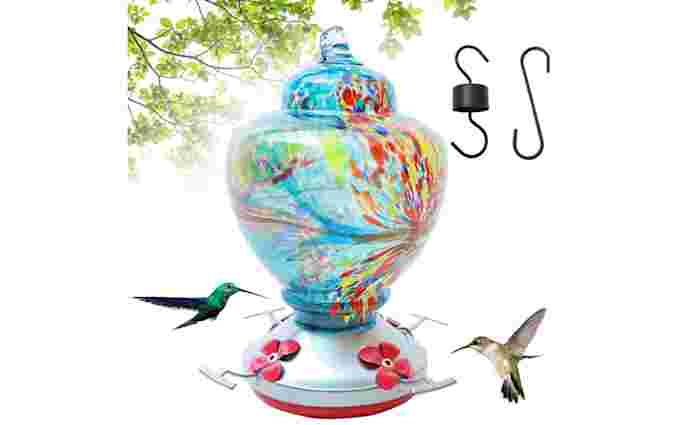 Amazon.ca
Three guesses what this lovely, colourful feeder is meant to attract. The hand-blown, multicoloured glass will add some variety to your garden's normal green hues, complementing the hummingbirds' own plumage (though if you prefer something a little more sedate, here's a simpler option).
Why we'd order it
Pigment is embedded in two layers of glass, and won't fade
Comes with an ant moat to keep ants away from the nectar
Rated 4.5 out of 5 on Amazon.ca, based on around 200 reviews
MORE: Turn your garden into a work of art with these 5 things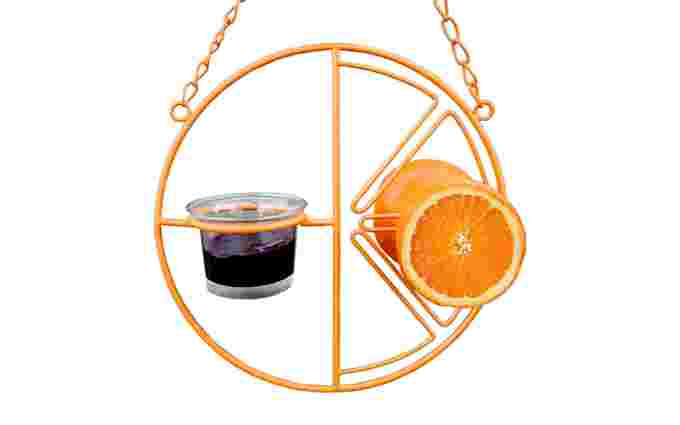 Amazon.ca
Here's another species-specific feeder, this time meant to attract Orioles – and aside from being nice to look at, it seems they have a sweet tooth – well, sweet beak. For these visitors, we recommend this Clementine Oriole Feeder. Its removable glass dish holds jelly, nectar or mealworms, and the frame lets you insert a nectarine or orange half for them to enjoy.
Why we'd order it
UV resistant powder-coated steel built for durability
Attractive design adds a certain something to your garden
Top seller on Amazon.ca, with more than 3,500 users giving it an overall 4.2 out of 5 score
---
Like what you see? Check out our Shop the Weather articles for more must-have product recommendations.
---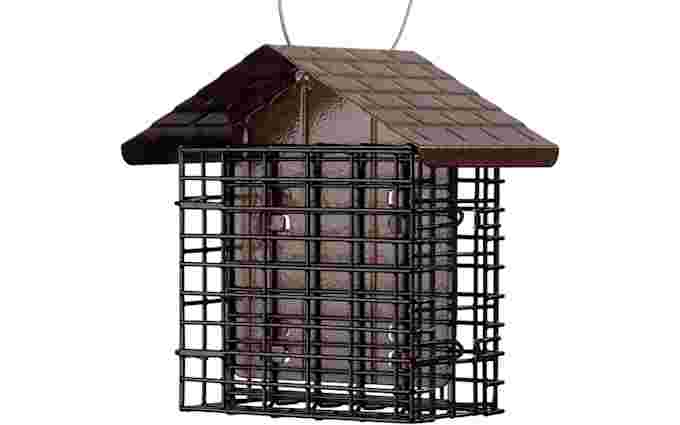 Amazon.ca
For clinging birds like woodpeckers, nuthatches or chickadees, this installation will definitely be a welcome addition. With space for two suet cakes, you can even mix and match flavours, and the design makes it easier for them to grip on while they feast. We do warn, however, that Amazon.ca reviewers seem split on whether it's squirrel-proof, though as a whole, it's very well-reviewed.
Why we'd order it
Very sturdy design, built to last
Suet holders are easy to open and fill, while providing some protection against squirrels
Rated 4.7 out of 5, based on 145 reviews on Amazon.ca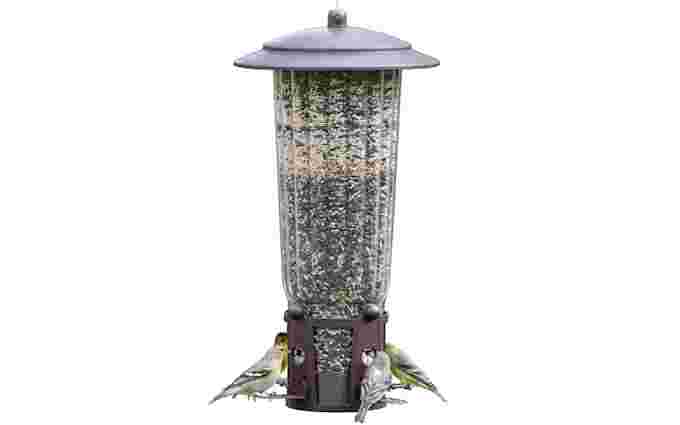 Amazon.ca
Now here's a bird feeder that's explicitly designed to conquer your yard's squirelly moochers, while providing food to a variety of birds. Perches at each of its four feeding stations are designed to collapse under the weight of anything heavier than a bird, styming squirrels and other pests, while the stations' ports are designed to prevent seed spillage. Still, just to be safe, the manufacturer recommends hanging it with at least 18 inches of clearance on each side.
Why we'd order it
Comes in 3 pound and 4 pound options
Can accommodate a variety of bird sizes
Rated 4.2 out of 5, based on more than 1,600 reviews on Amazon.ca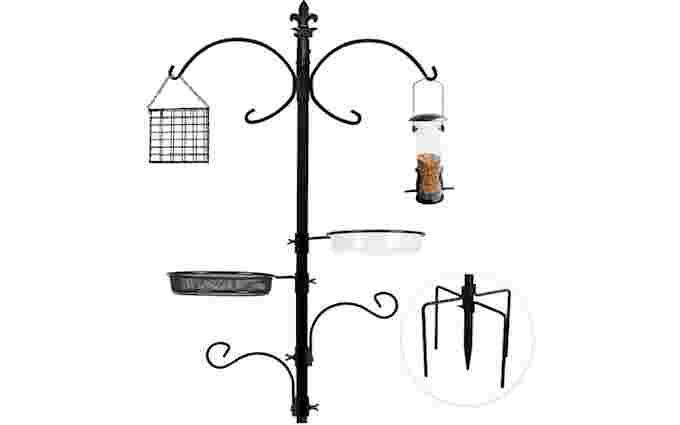 Amazon.ca
When you just can't decide what kind of birds you want flocking to your yard, why not make the choice easier by targeting all comers? This bird-feeding station has multiple hooks for up to four different hanging feeders, along with a mesh tray and water bowl. The downside is that it's a big target for squirrels, so consider complementing your purchase with a squirrel baffle and/or squirrel and raccoon stopper.
Why we'd order it
Attractive to titmouse, cardinal, junco, woodpecker, dove, finch, sparrow, chickadee, hummingbird, nuthatch, robin
Stands 91.33 inches tall and 21.25 inches wide
Rated 4.4 out of 5 on Amazon.ca, based on more than 400 reviews
---
Like what you see? Check out our Shop the Weather articles for more must-have product recommendations.
---
Our trusted Product Specialists recommend high-quality items that we think will enhance your experience with Canadian weather conditions. Prices and availability of items are accurate at the time of publication and are subject to change.