Prairies: Rain, scattered thunderstorms linger
Saturday, May 25th 2019, 12:30 pm - The weekend continus to carry some storm risk.
Stormy weather is set to linger into the weekend, and some are seeing the potential for over 40 mm of rain by Sunday morning, with some isolated thunderstorm risk, with severe thunderstorm watches issued for southern Saskatchewan. More on this system, and when drier, warmer days can be expected, below.
---
WEATHER HIGHLIGHTS:
Showers possible over much of the Prairie region into Sunday morning
Isolated thunderstorms possible Saturday in southern Saskatchewan, Alberta
Warmer, drier pattern beckons Sunday
Latest watches and warnings [HERE]
---
WATCH BELOW: RAIN TIMING
Friday carried some storm risk for the Prairie region, and it returns once again Saturday as a system passes the region.
However, most places where storms are possible don't presently look likely to see storms turn severe, though those that do pop up will feature heavy rain and strong winds.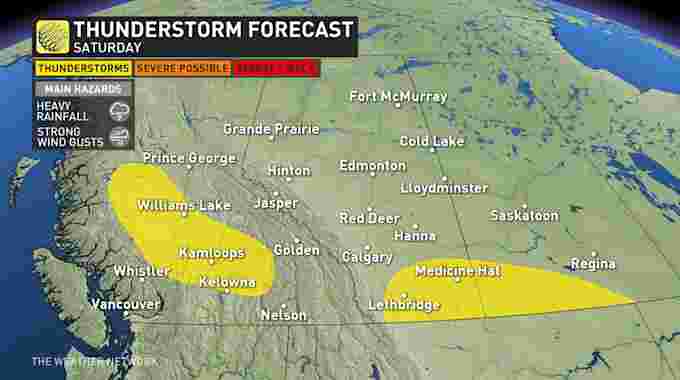 Heavy downpours have the potential to cause floods and water pooling on roads, and it is recommended that drivers adjust their speeds based on weather conditions.
As for showers, they'll be scattered across the region, with the heaviest rains on Saturday in southwestern Alberta along the foothills, with scattered showers and storms over most southern and central parts of the Prairie provinces. For Sunday, however, a warmer and drier pattern beckons.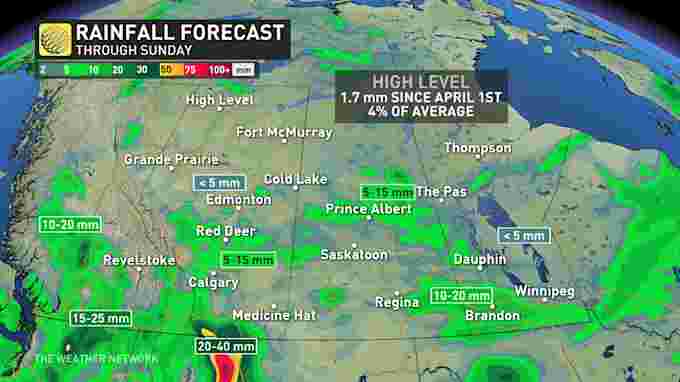 Check back frequently as we continue to monitor these changing conditions closely.
WATCH BELOW: HUNGRY BEAR BREAKS INTO B.C. HOME AND CHOWS DOWN EIGHT MEAT PIES