Thursday, February 21st 2019, 2:41 pm - Mounting piles of trash at Mount Everest China's basecamp have gotten so bad that authorities have banned tourists from accessing the site, the BBC reports.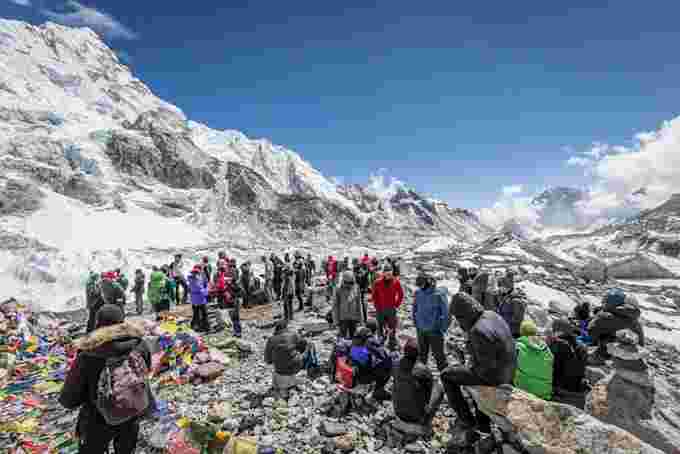 *A large group of tourists congregate at the edge of Mount Everest basecamp where they stop for photographs. Alan Currie/GETTY Images
Litter has become such a problem at the Mount Everest base camp on the Chinese side that authorities are limiting visitors to the area.
Going foreard, only visitors with climbing permits are allowed to use the base camp, which is located at an elevation of about 5,200 metres.
Tourists who aren't climbing are still permitted to visit the Rongpo monastery about 200 metres farther down the mountain.
SEE ALSO: Think you're done shoveling? Don't forget the fire hydrant
According to the Chinese Mountaineering Association, about 40,000 people visited the Chinese base camp in 2015. Between 2016 and 2017, 45,000 people visited the base camp on Nepal's side of the mountain.
To further cut down on trash, Chinese officials are limiting the number of climbers on its side to 300 individuals and are restricting the climbing season to spring.
In 2015, the Indian Army was deployed to Mt. Everest to remove 8,800 lbs. of non-biodegradable garbage and equipment that was left behind by climbers.
"Sadly, Mount Everest is now also called the world's highest junkyard," Major Ranveer Singh Jamval, the leader of the climb said, told TIME in 2015.
VIDEO: INCREDIBLE VIEWS CAPTURED ON MOUNT EVEREST FLY-BY