Friday, September 23rd 2022, 12:04 pm - The Ashbridge Estate in Toronto, Ont., has significant historical and archeological value within an urban environment, including a flourishing farm.
From housing a family for two centuries to offering a thriving, urban farm, the Ashbridge Estate continues to play a vital role in Toronto's evolution.
According to Ontario Heritage Trust, the Ashbridge family was one of the founding families of Toronto, Ont., formerly known as York. The family immigrated from Pennsylvania in 1793. The oldest house remaining on the site, named after Jesse Ashbridge, was built in 1854 according to a design by Joseph Sheard, architect and Toronto mayor in 1871-72.
---
Visit our Complete Guide to Fall 2022 for an in-depth look at the Fall Forecast, tips to plan for it and much more!
---
People can visit Ashbridge Estate online through the Digital Doors Open Ontario experience, which gives people access to virtual heritage experiences year-round.
Dena Doroszenko, senior archeologist at Ontario Heritage Trust, told The Weather Network in a recent interview the Ashbridge Estate was "much richer" at that time than it is today.
"It has a lot of depth for a very modern, urban area to tell people stories about what life was like hundreds, if not, thousands of years ago, as well as the last 200 years within the growth of the city of Toronto," said Doroszenko. "From the town of York to what we know today is a very vibrant and diverse community."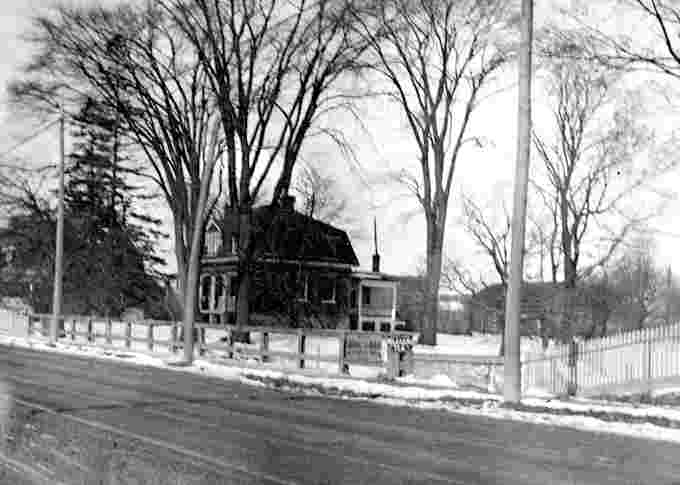 (Ontario Heritage Trust/Submitted)
'Great deal' of history and archeology
She said Ashbridge Estate has a "great deal" of significant history and archeology within an urban environment. From the small parcel of land the estate is currently on, just under three acres (1.21 hectares), there is evidence of Indigenous presence that dates back 900 years.
"I suspect that the family immediately knew this was an area that would be prolific in terms of hunting, [also] providing sustenance for them," said Doroszenko. "They would have, and did, when they were tilling the soil, turn over stone tools that are much older than the artifacts we found on the existing property."
(Ontario Heritage Trust/Submitted)
The senior archeologist added, "we also knew the family had in their carriage shed, basically a bucket of what people would know as artifacts that are known as arrowheads."
What Doroszenko finds really "interesting" about the property is the Ashbridge family wasn't the first to have settled alongside the creek adjacent to the waterway, she said. There was another group of people who resided there 900 years ago, in a similar fashion as the Ashbridge family.
"That continuity of that location to me is really amazing. When you think about the fact that the Ashbridge family, European settlers, lived on the property...successive generations for 200 years," she said. "You also have the fact that many Indigenous Peoples probably passed through, camped and lived within the area of what the family lot was."
(Ontario Heritage Trust/Submitted)
As a result of the Ashbridge site housing the same family for 200 years, archeologists "really do see the changes that happen through time," Doroszenko said.
"It has a lot to do with major events, such as the War of 1812 [and] the Industrial Revolution, [which] impacted the people on that property. We know that John and Jonathan Ashbridge were in the militia during the War of 1812."
SEE ALSO: How vertical indoor farming can reduce water use by up to 98%
Part of site transformed into sustainable farm
The organic farm that is now on the site is on the west side of the estate. It is being managed by Building Roots, which helps people create socially cohesive communities while envisioning vibrant, resilient neighbourhoods.
The farm is a "beautiful," volunteer-driven site with the Ashbridge and carriage houses, with some of the older gardens still in place, said Kate Hamilton, urban farm manager at Building Roots, in a recent interview with The Weather Network.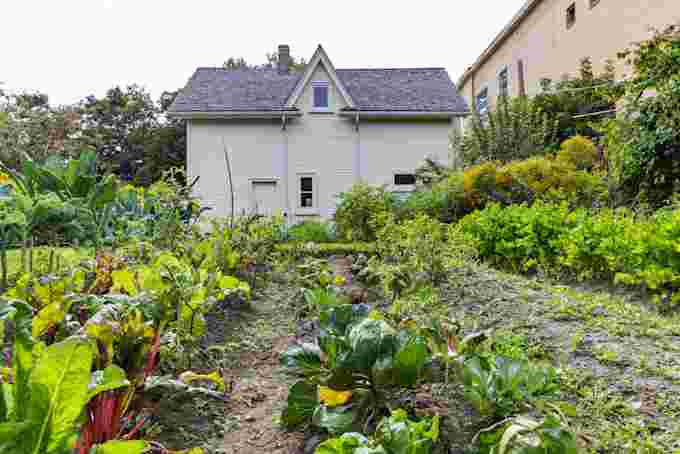 (Ontario Heritage Trust/Submitted)
"It's a continuing process. A farm is never, ever done," said Hamilton. "Every year we extend the beds, add a new component or make some other substantial improvements. We have produced beds, an herb garden, a little orchard, and raised beds for special projects."
Building Roots grows and serves food for Moss Park, a pay-what-you-can market at Sherbourne and Queen streets, which is a "really underserved part of Toronto," Hamilton said.
"We create relationships with neighbourhood businesses and residents. And we grow the best projects we can, organically delivering it absolutely fresh to the market each week during the season," said Hamilton.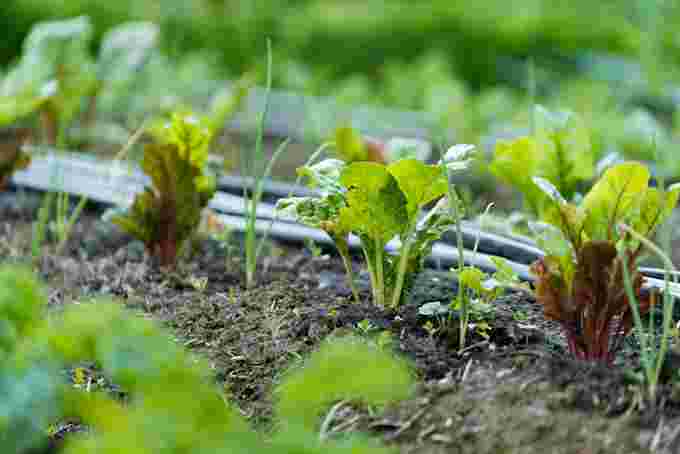 (Ontario Heritage Trust/Submitted)
New additions to the farm
In the last several years, the organization has revamped the orchard, added a new bed, doubled its growing space, introduced a composter and restored a garden, among other additions, she noted.
In terms of what is grown, some of the produce includes tomatoes, peppers, spinach and chard, but with a "significant focus on cuisine-specific produce," Hamilton said. This includes callaloo, coriander and fenugreek methi, as well as an emphasis on high-quality heirloom varieties, some of which are Canadian-developed. In addition, the garden offers perennial greens such as lovage and sorrel.
Growing food organically is important because all of us "carry some weight of guilt and worry," whether acknowledged or not, about the damage that can result from the way we consume products, Hamilton said.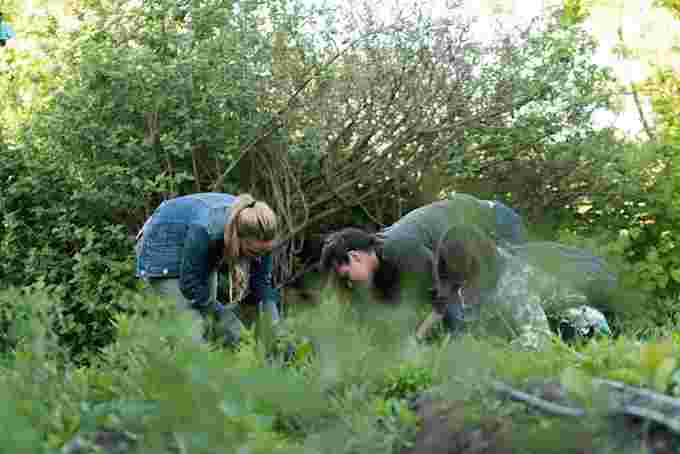 (Ontario Heritage Trust/Submitted)
"We work by hand. We're not handling toxic chemicals. We're not using gas-powered equipment. We're not packaging in plastic. We're delivering this ultra-fresh produce that is really something that people can be pleased to have," said Hamilton.
"Sustainable farming is important. It's basically what my grandfather taught me, which is, wherever you are, whatever you're doing, leave it better than [how] you found it."
The mission of Ontario Heritage Trust is to conserve, interpret and share the province's heritage through various sites and programs like Door Open Ontario, which works with communities provincewide to provide free, behind-the-scenes access to cultural and natural heritage.
WATCH: Urban farm gets boost from excessive rain
Thumbnail contains photos courtesy of Ontario Heritage Trust.
Follow Nathan Howes on Twitter.