Friday, September 23rd 2022, 4:05 am - What should you do if a live power line falls on your car? The Weather Network reporter Kyle Brittain has critical, potentially life-saving tips.
Driving through a storm can be dangerous, especially if live power lines fall on your car.
What should you do if that happens?
The first thing to do is back out of the area slowly and safely, if possible. But if you're trapped and it isn't possible, it's best to "just stay put in the vehicle, call 911 and make sure no one can approach the area from around you, especially within 10 metres of the vehicle," says The Weather Network reporter and former firefighter, Kyle Brittain.
For more critical tips and a demonstration on what to do should you encounter this threatening situation, watch the video above.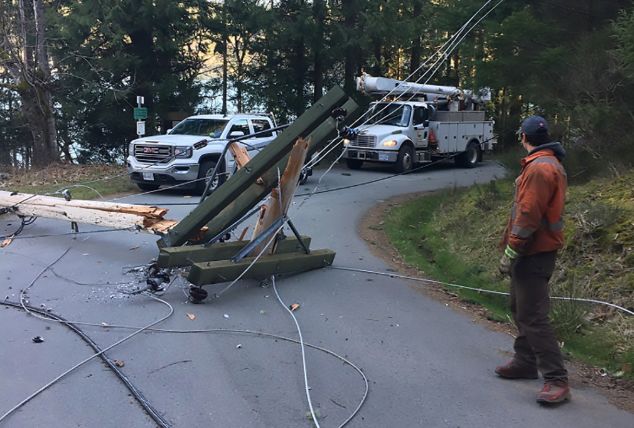 Downed power lines. (BC Hydro).