Tuesday, August 23rd 2022, 8:36 pm - With plenty of summer still left, Northern Canada is getting a head start on fall weather this week as single-digit temperatures and a trough could bring a bit of wet snow to parts of the region.
While most of Canada is still basking in the sun and accompanying summer temperatures, one part of the country is already showing signs of the fall (and winter) this week.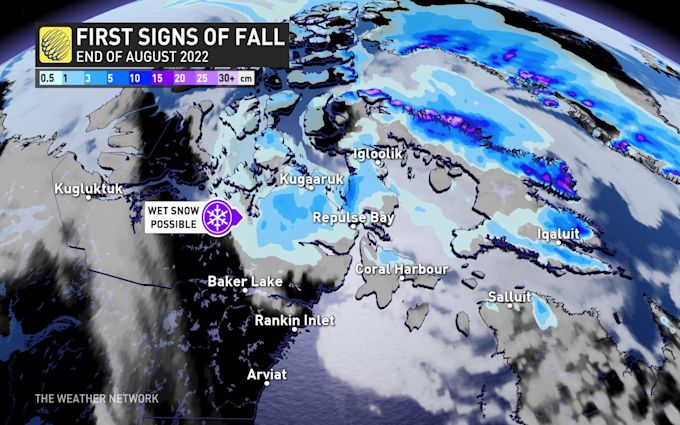 With chilly single-digit temperatures and a trough draped across Northern Canada, this setup is bringing the potential for wet snow in parts of Nunavut through Wednesday overnight.
The trough is allowing for temperatures to drop 2-5 degrees below normal.
By no means is this going to be a significant event, with the snow not likely to accumulate, but there is the chance of another shot of the white stuff in Nunavut next week.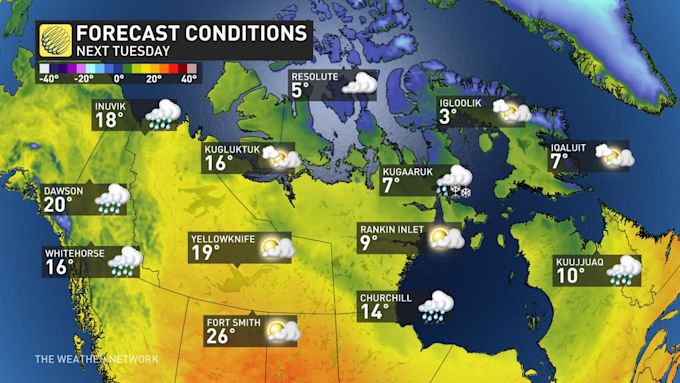 Even though there is plenty of summer left still, this sneaky snow is a good reminder for Canadians in other parts of the country that fall will be here before they know it...which can feature snow well ahead of winter's arrival.