Tuesday, August 6th 2019, 5:20 pm - Gallant scared off the cougar with Metallica track, 'Don't Tread on Me'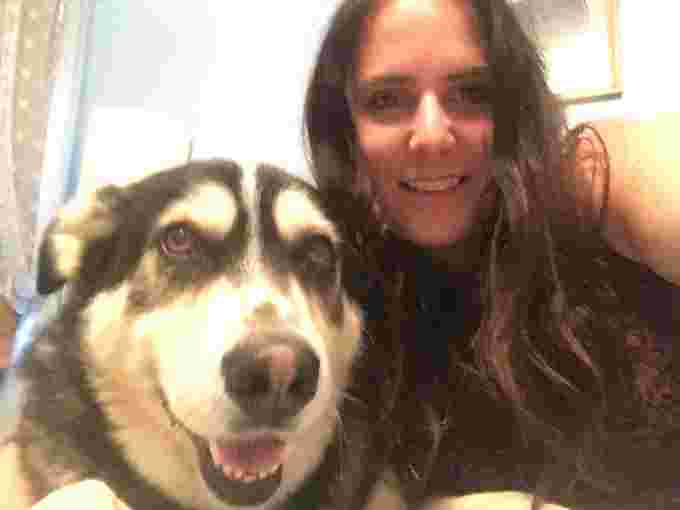 Dee Gallant with her dog, Murphy. Photo: Dee Gallant.
It's no secret music can have a positive impact on a person's life. In the case of Dee Gallant, it literally saved hers.
Two weeks ago, the Vancouver Island woman was having a peaceful walk with her dog, Murphy, on a logging road in south Duncan when she suddenly found herself up close with an animal not normally seen at such a short distance.
SEE ALSO: Bear begins to chase tourist while she takes a selfie in B.C.
While Gallant was surprised when she saw it was a cougar, as it slowly made its way towards her, she wasn't really scared, she told the Weather Network.
"At first, I was just excited and I was almost honoured to see it because you don't see it very often.I thought, 'this is perfect,'" said Gallant.
MUST SEE: HUNGRY COUGAR STALKED ME ON VANCOUVER ISLAND
After several unsuccessful attempts to scare the cougar away, including waving her arms, shouting at it and recording a video should the animal attack, Gallant decided to try using music. She scrolled through her library to see find a song that would have the right lyrics and tone to fend off a possible attack.
"Me calling it bad kitty didn't have an affect on it, so I thought, 'what do I [have]?' I didn't want to reach down and grab a rock or anything because throwing a rock and bending down would make me look smaller," said Gallant.
The B.C. woman landed on Metallica's "Don't Tread on Me," aptly-named for such a situation, turned the volume up and pointed the phone at the cat. The song worked and the animal immediately ran away. Once the feline took off, Gallant said she felt empowered.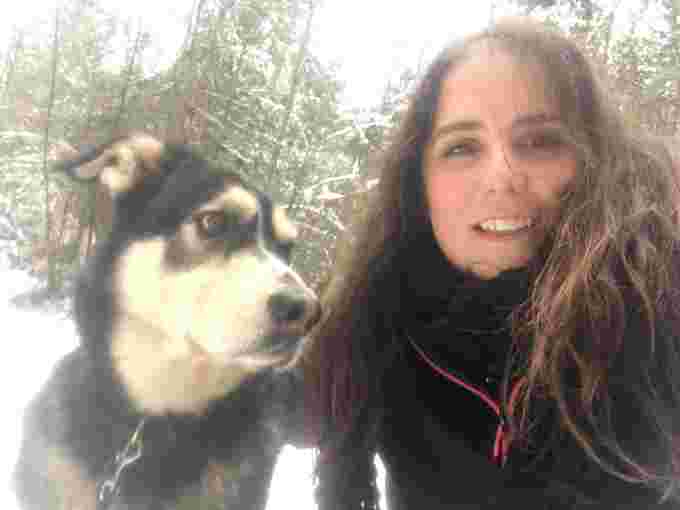 Dee and her dog, Murphy. Photo: Dee Gallant.
GALLANT THANKS METALLICA FRONTMAN OVER THE PHONE
If Metallica's song saving Gallant's life wasn't enough, she also received a phone call from the band's frontman, James Hetfield, who she thanked for helping her during her time of need. The rock singer found out about the encounter through social media, after friends of Gallant began tagging the band, media and sharing her video.
Hetfield introduced himself to Gallant over the phone, but Gallant already knew who he was and then questioned the authenticity of the voice, she explained.
"He said, 'you can ask me anything or you can just trust me, I guess.' I could tell by his voice that it was him, though," said Gallant, who then received a text and photo from Hetfield as further confirmation it was the Metallica frontman.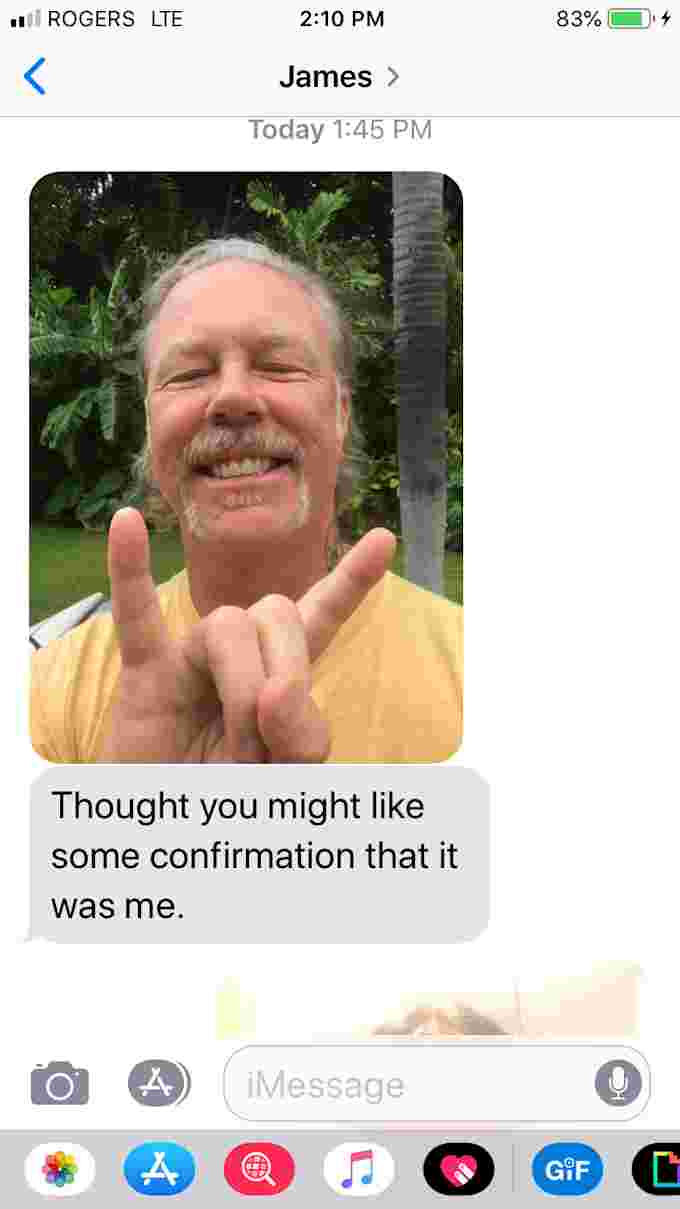 Metallica frontman James Hetfield sent Gallant a text and photo to prove it was him she was speaking to on the phone. Photo: Dee Gallant.
"I almost couldn't speak [to him], I was so excited," said Gallant.
It didn't take long for the story to make headlines internationally, as the B.C. woman has been conducting interviews with several media outlets since the encounter.
WATCH BELOW: VIDEO OF COUGAR HUNTING PEOPLE THROUGH GLASS DOOR WILL GIVE YOU THE CHILLS