Chilly Pattern Dominates Late October
Mid-November-like Weather for Sunday
Sunday will be the coldest day of the season thus far - feeling more like mid November with a brisk northwest wind (but not as windy as Saturday). Narrow bands of lake effect snow southeast of Georgian Bay and Lake Huron will extend into parts of the GTA, especially during the morning with a dusting of snow possible in a few spots (with several cm across the higher terrain in the traditional snowbelts).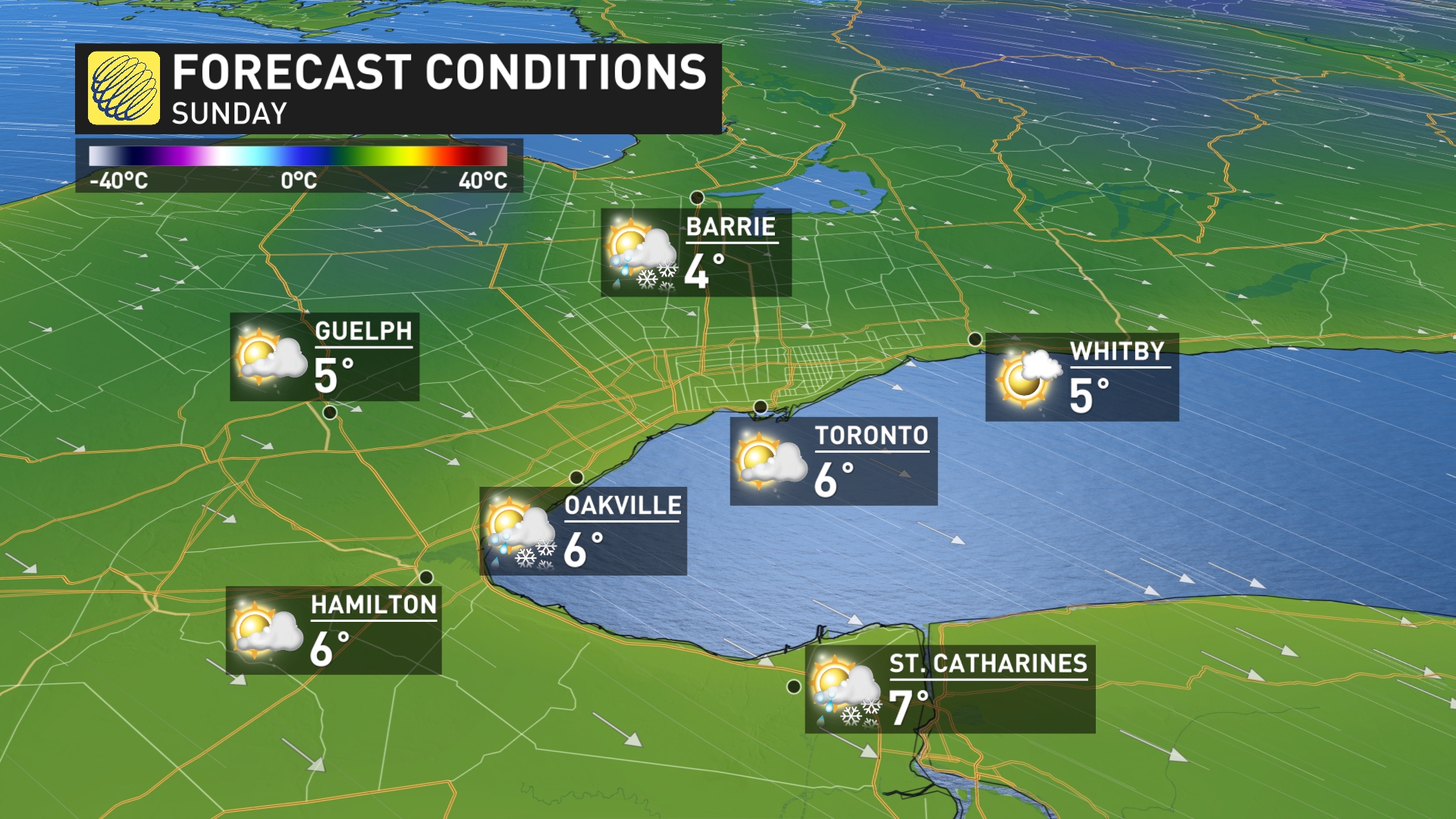 Somewhat Milder Early Next Week
Temperatures will recover somewhat early next week - reaching double digits for Monday with a mix of sun & clouds.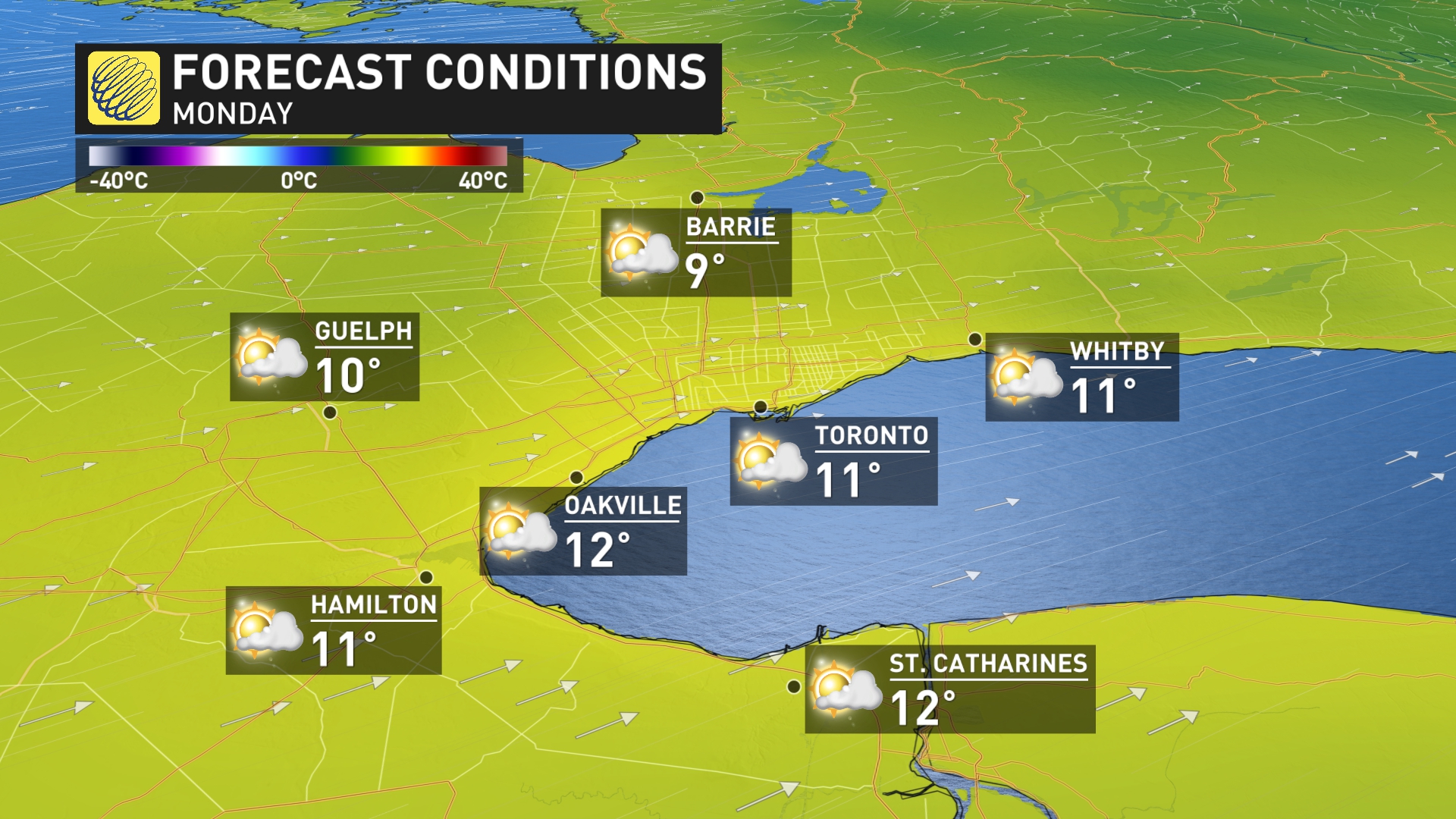 Temperatures on Tuesday will also in the double digits across southern areas during the morning. However, a cold front will cross the region on Tuesday with a gusty northwest wind and falling temperatures during the afternoon along with a few showers which will mix with graupel and wet snow.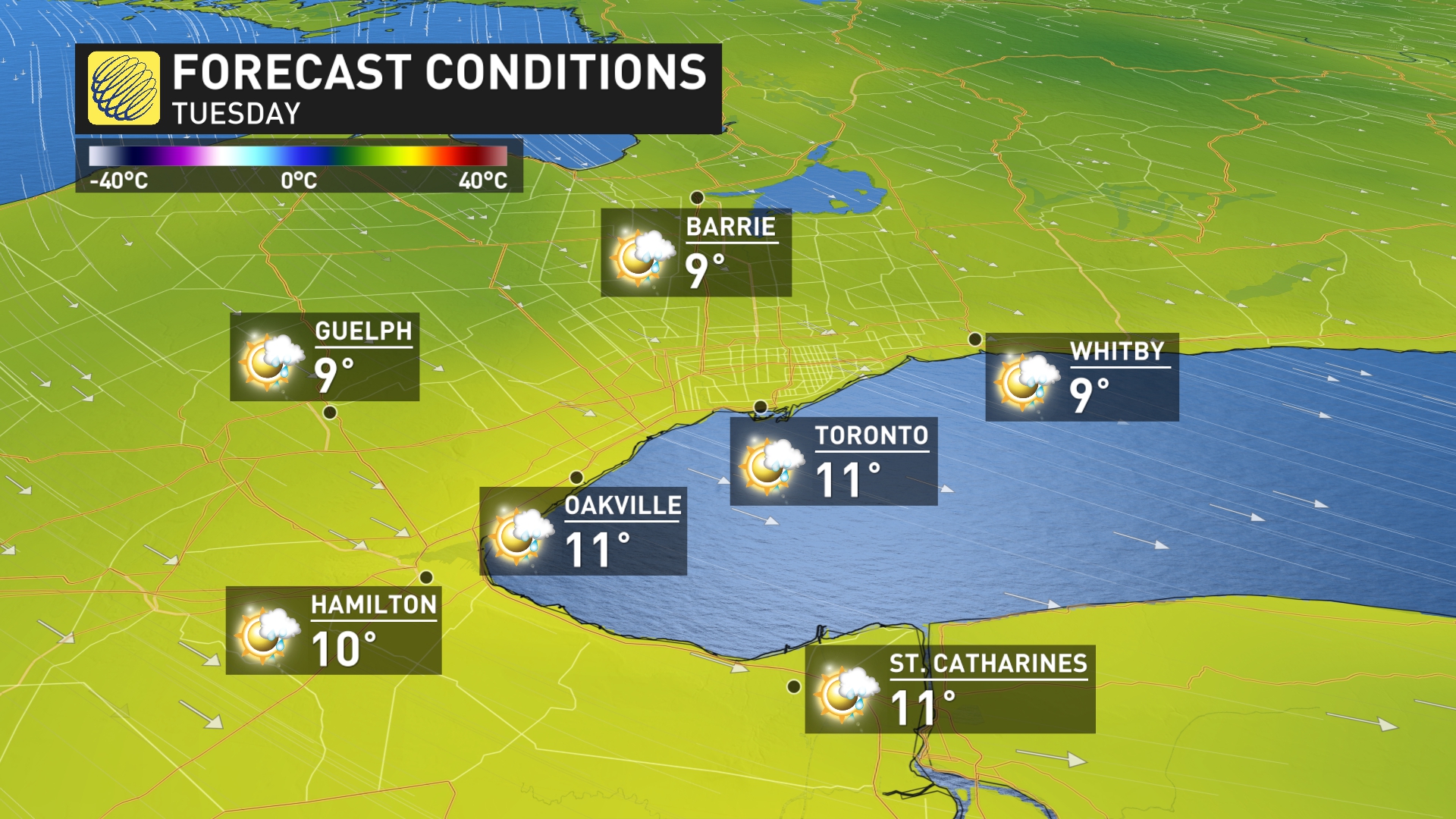 Colder Weather Returns Mid & Late Week
The reinforcing shot of colder weather will help to set of bands of lake effect snow southeast of Georgian Bay Tuesday night and into Wednesday. Temperatures will drop back to single digits for highs for the rest of the week. However, our weather will be relatively quiet for most of the week with no significant storms impacting the Golden Horseshoe.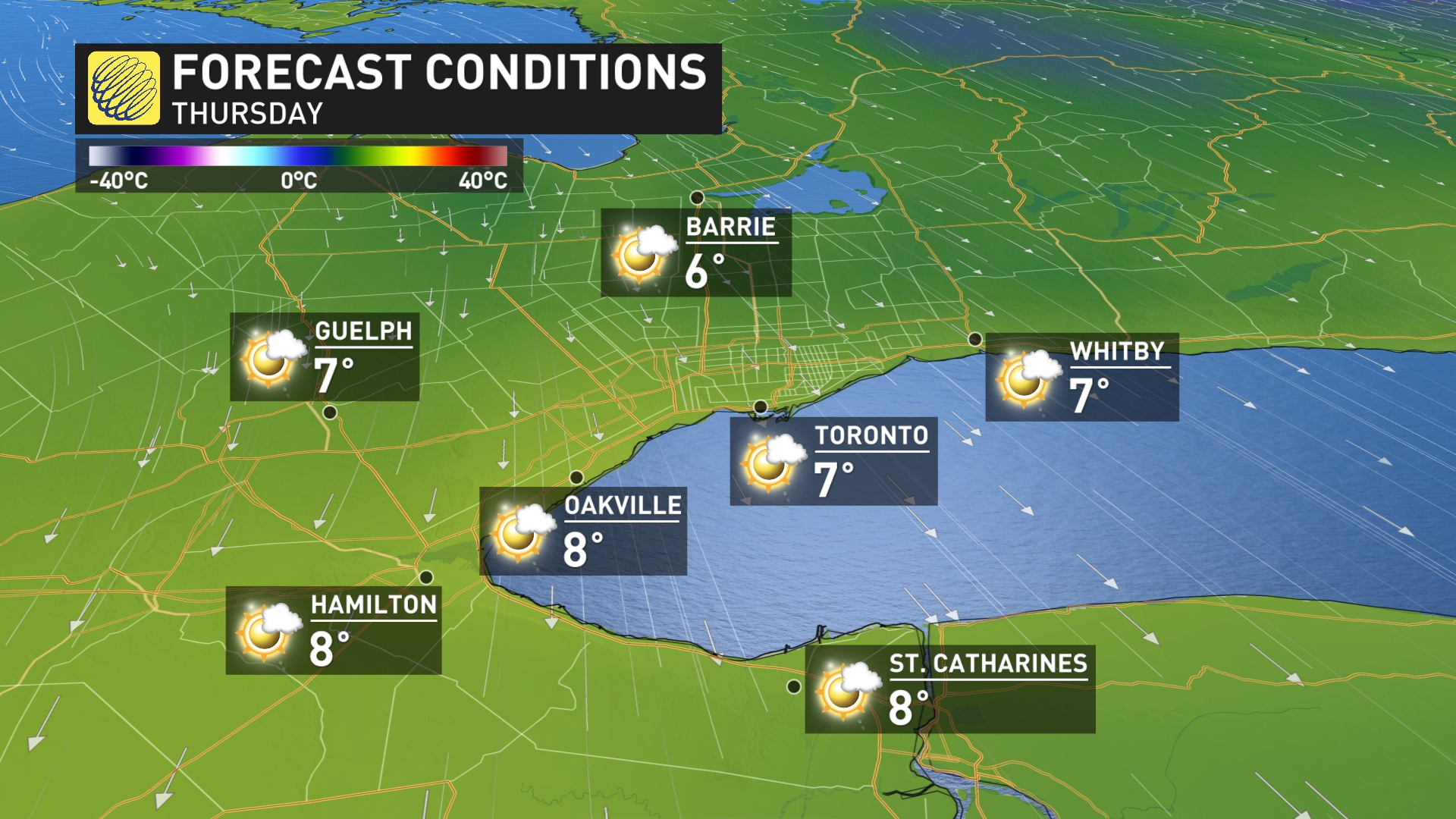 More Active Pattern Possible Towards Towards Weekend
Temperatures will be near seasonal heading into next weekend, but the pattern will support a significant system between the Great Lakes and the eastern seaboard of the U.S. However, it is too early to pinpoint the timing and track of this system and whether it will have an impact on Southern Ontario.
Late October & Early November Pattern
Cooler than normal temperatures are expected for final few days of October (including Halloween) and the chilly pattern is expected to continue into the first few days of November.