Mild Pattern Ahead; Colder for Christmas
Mild & Dry for the Weekend
Patchy dense fog early Saturday morning, then clouds should give way to some sun during the day, especially across the northern GTA. However, the clouds will hang tough longer across southern parts of the Golden Horseshoe (especially across Niagara). Temperatures will be rather mild for mid-December with highs well above freezing across our region.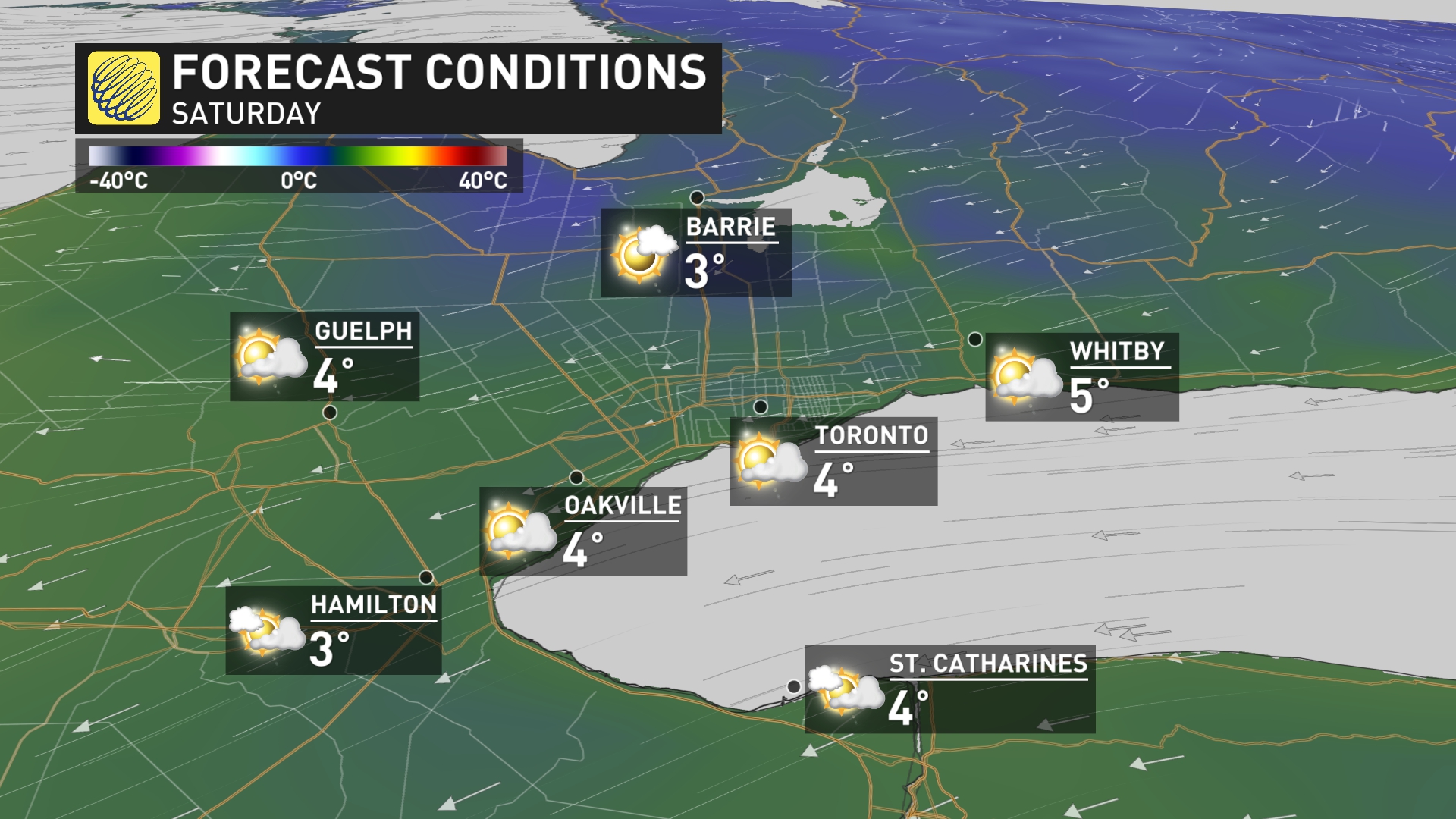 Clouds will spread back into our region for Sunday (holding temperatures down a couple of degrees) but we should still see some peeks of sun through the clouds.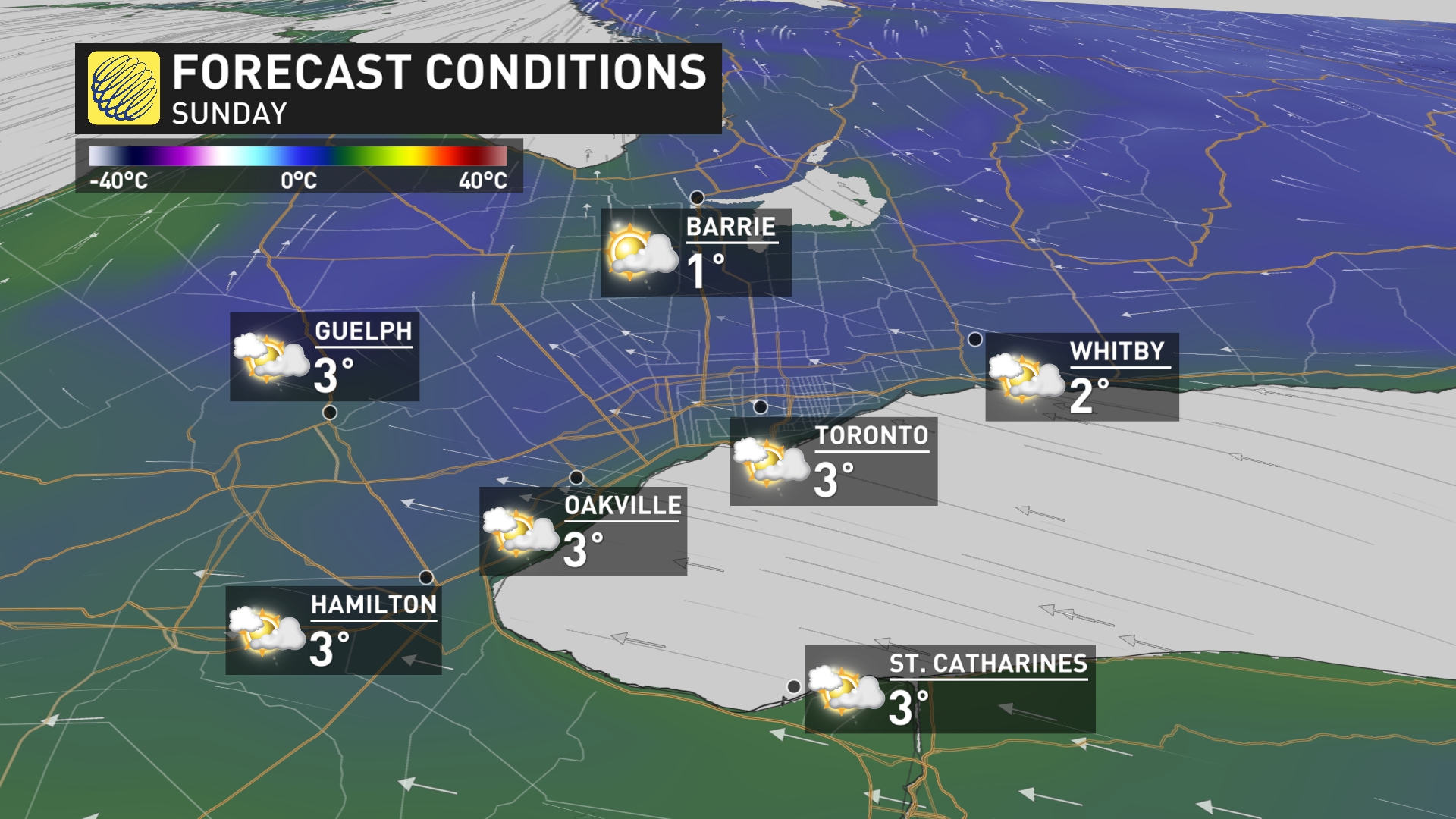 Quick Shot of Cooler Weather Early Next Week
A quick shot of cooler (near seasonal) weather is expected for Southern Ontario late Monday and Tuesday of next week. The cold front will cross our region during midday Monday with falling temperatures and a gusty northwest wind and flurries southeast of Georgian Bay. Temperatures on Tuesday will be near seasonal.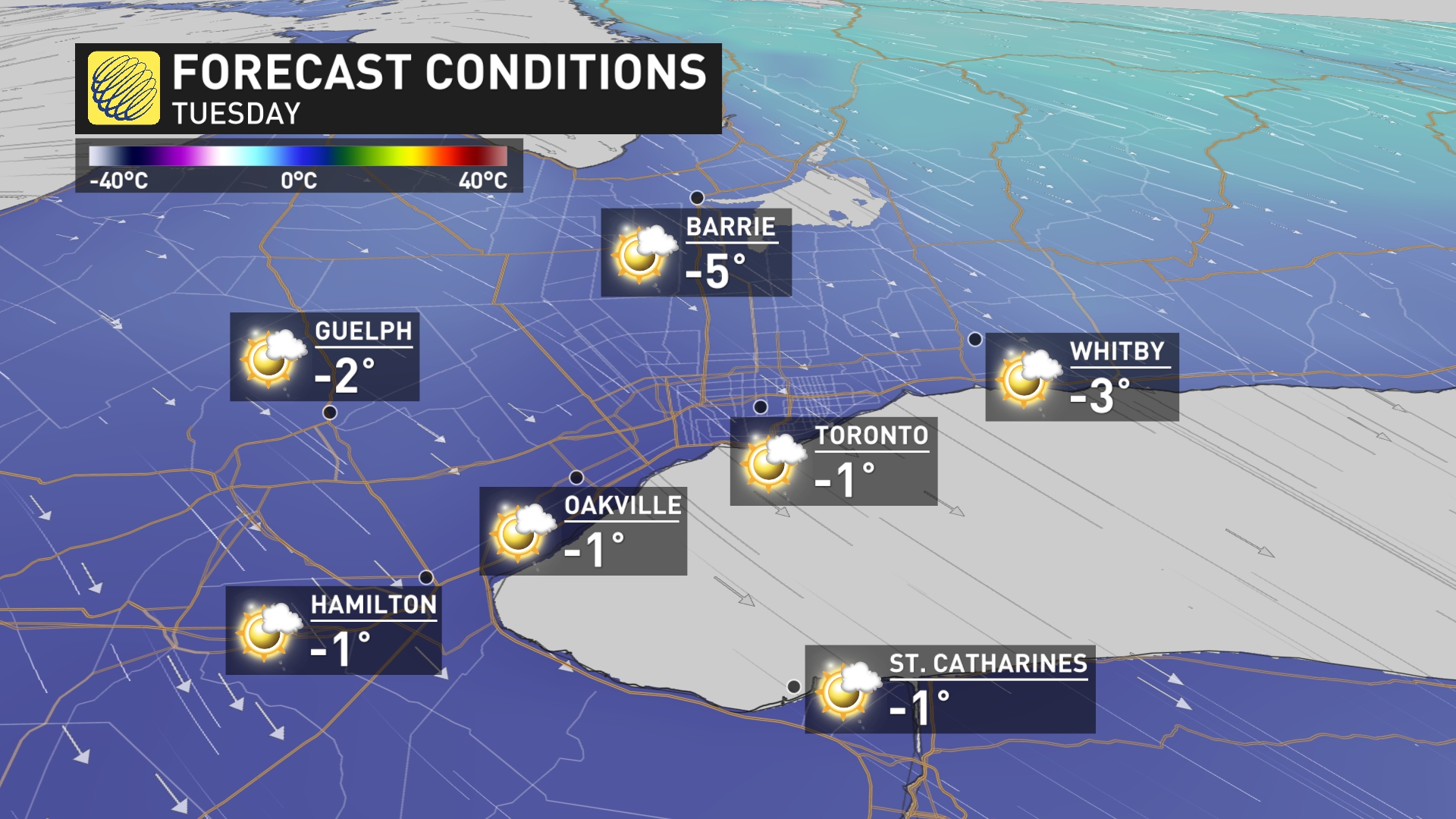 Milder Mid & Late Next Week
However, the colder weather will not stay very long as milder Pacific air will quickly return with above seasonal temperatures for the middle and end of next week.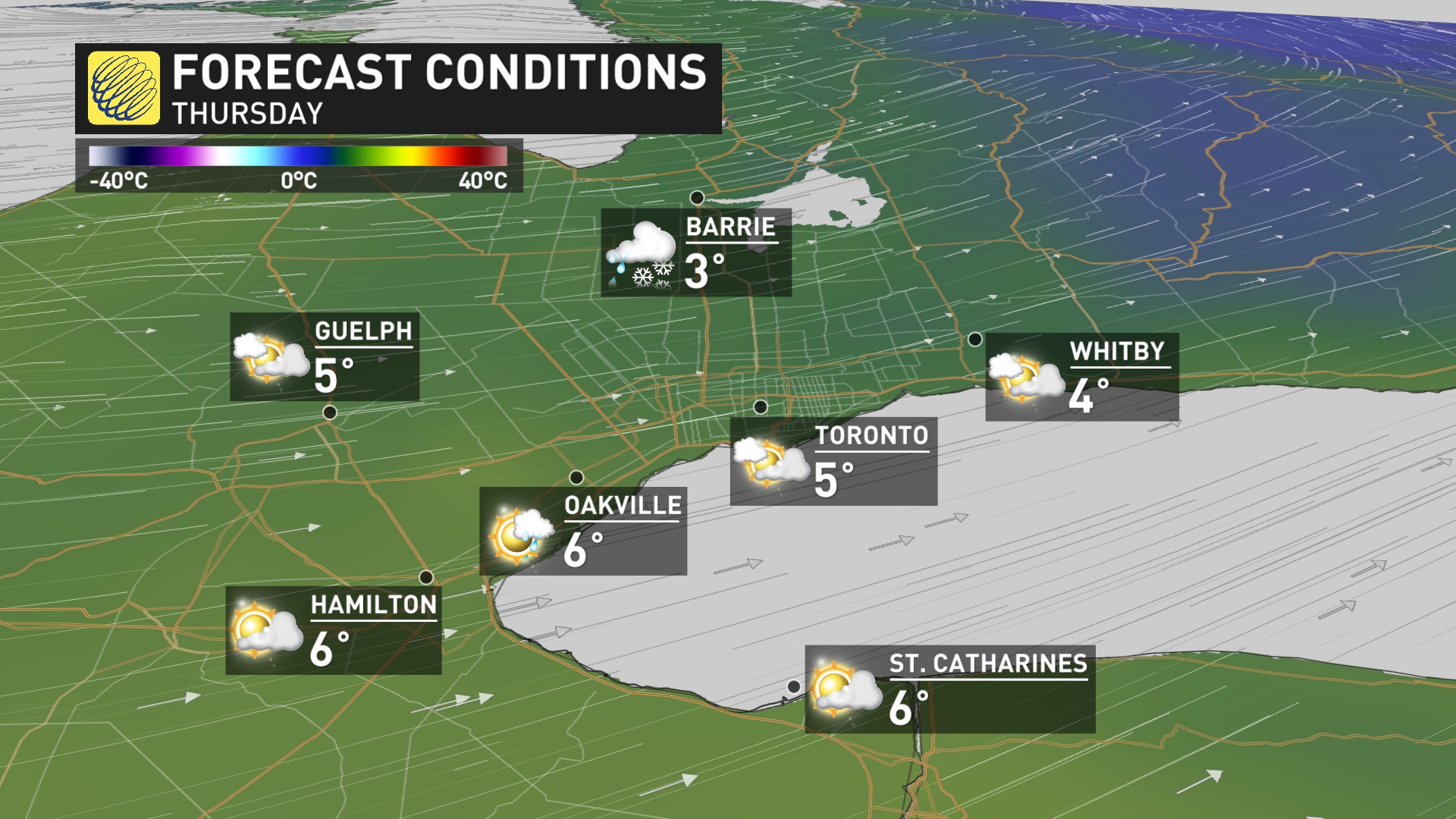 We will have a quiet weather pattern through the middle of the week, but a system will track across our region late in the week, likely bringing rain showers that will end as flurries as we head into the final weekend before Christmas.
Cooler Pattern Right Before Christmas
We expect several days of cooler (near seasonal) weather for December 23-26. This keeps the dream alive of a last minute snowfall that delivers a White Christmas. The odds of a white Christmas for areas outside of the snow belt areas look to be less than 50/50 but Christmas is still 11 days away so confidence in the details of the days right before Christmas is still low.
Long Range Discussion - End of December
As we head through the holidays and the end of 2018, forecast confidence in the long range pattern has really diminished. We have been talking about a transition to a more wintry pattern but with the potential for the warmer pattern to resist and fight back. The overwhelming majority of the most recent models have flipped and are now highlighting the potential for the mild pattern to make a more extended comeback during the holidays.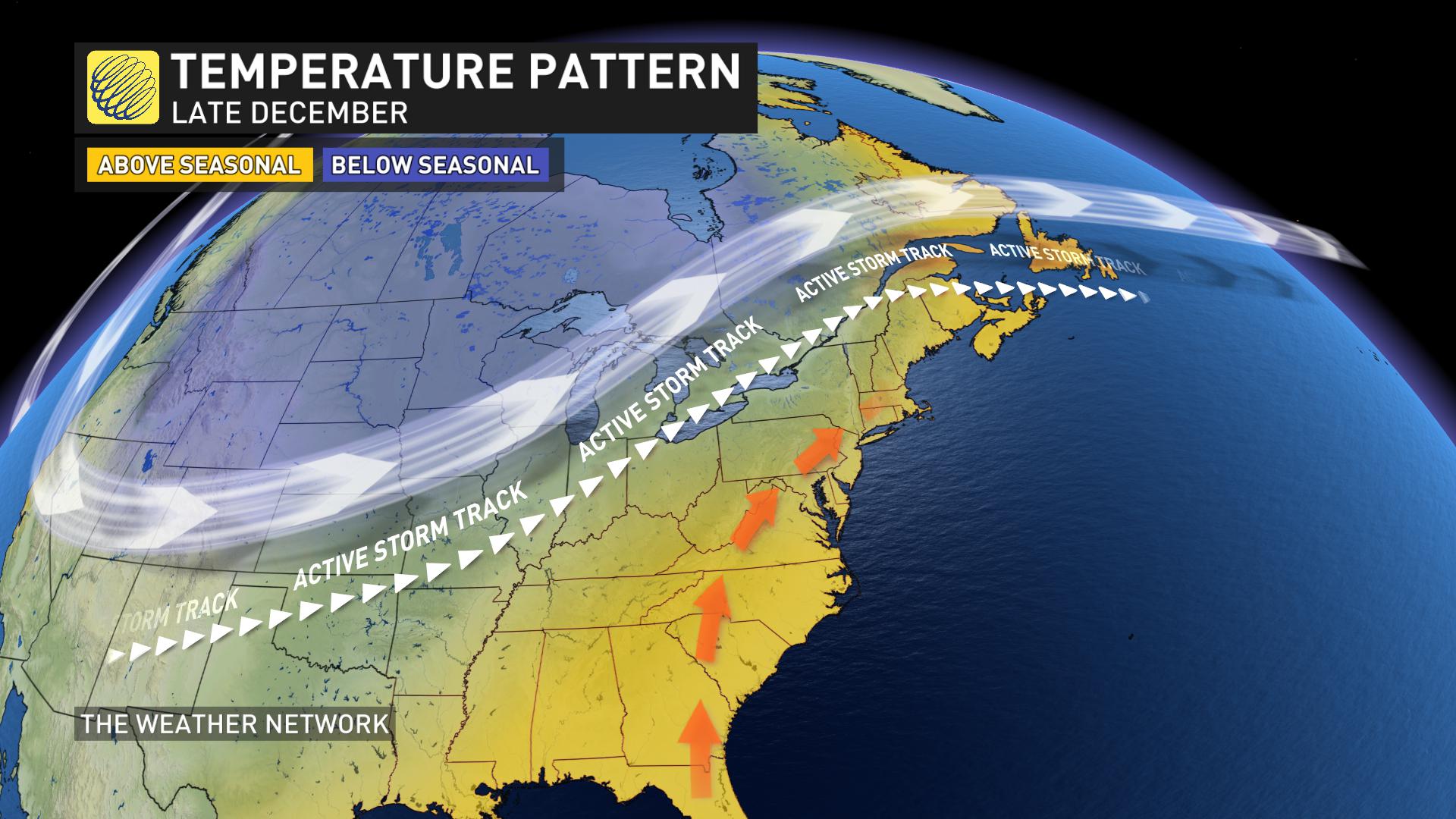 These same models performed terribly during October and November (falsely forecasting warmer weather in the long range), so it is premature to completely flip our thinking for the Holidays. However, it is indeed possible that it will take until we get well into January before we truly settle into our winter pattern - resulting in a more changeable pattern between Christmas and New Year's and through the first week of January.