Wintry Pattern for Second Half of January
Dangerous Wind Chill for Sunday
Snow will linger into this morning across Niagara. Elsewhere we will become sunny, but the north wind will continue to gust to 50 - 70 km/h, causing extensive blowing and drifting snow and giving us a dangerous cold wind chill near minus 30.
Lake effect snow is likely south of Georgian Bay and Lake Huron with a major impact on travel between London and Sarnia and between London and Chatham. Clouds will linger longer across the Niagara region, but many should be able to view the lunar eclipse Sunday night.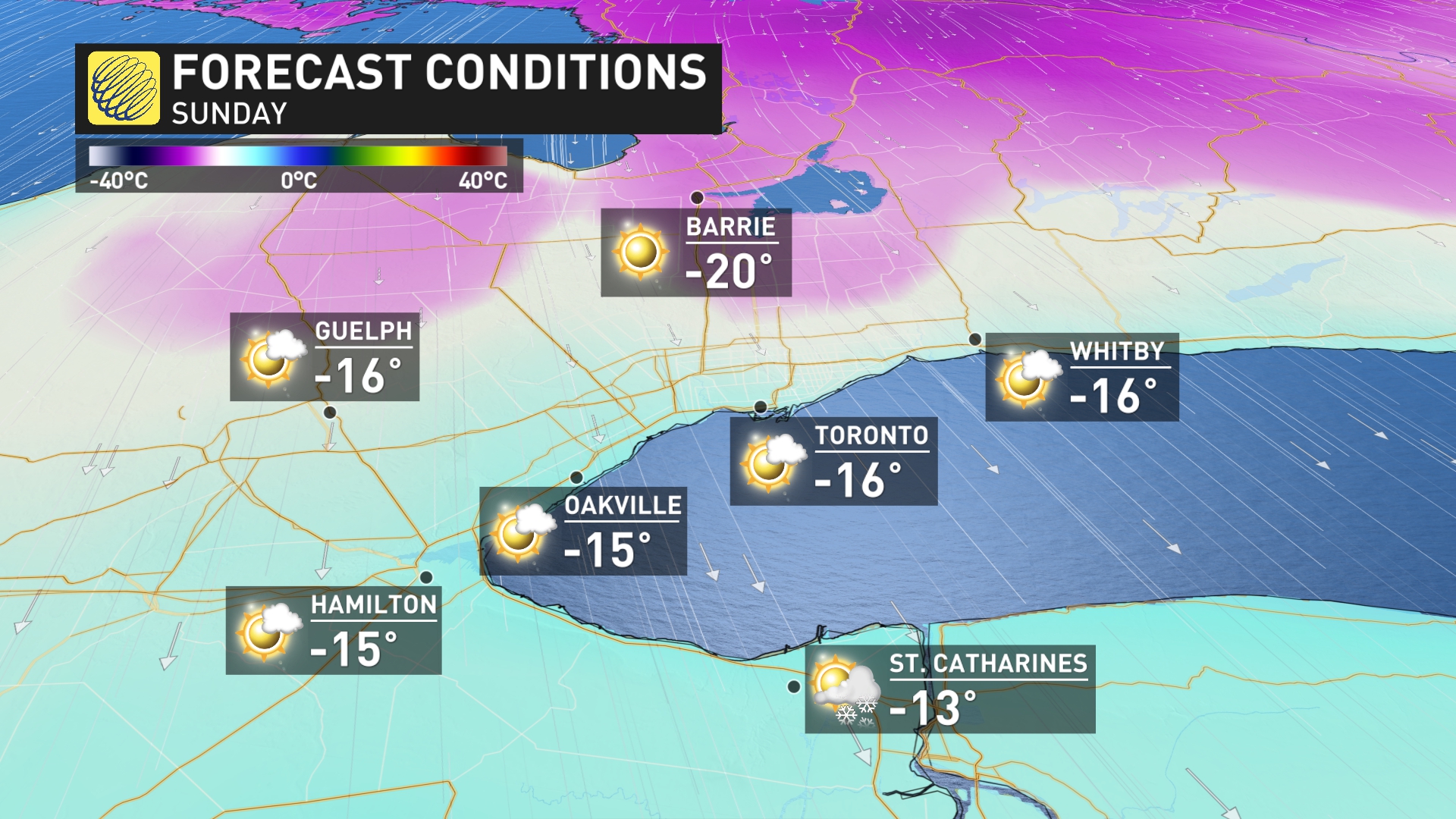 Frigid Early Next Week; Milder & Unsettled Midweek
Frigid temperatures will continue into early next week despite full sunshine for Monday.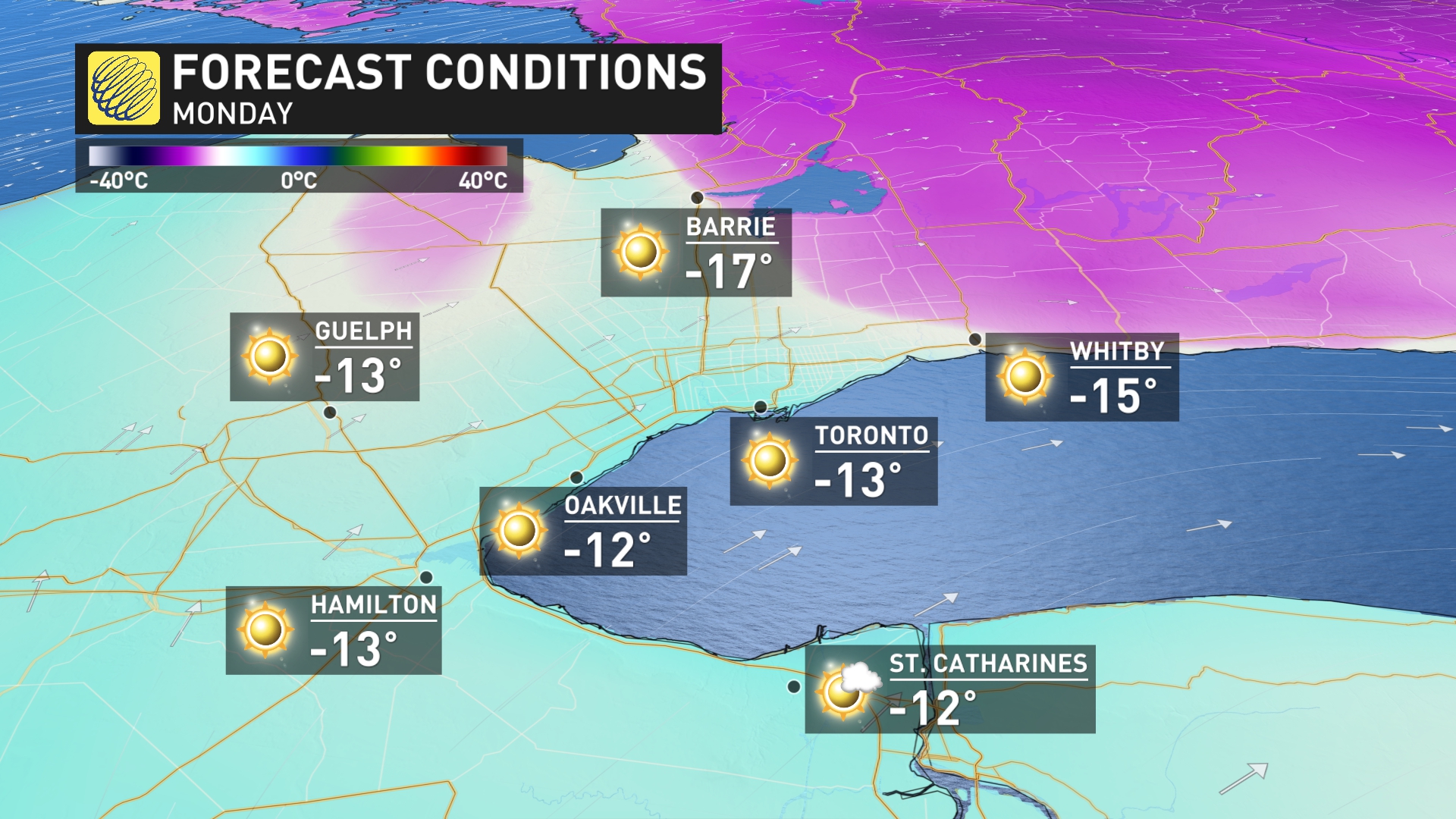 Milder & Messy Middle of Next Week
A quick warm-up is expected for the middle of next week and another storm will impact the region late Tuesday through early Wednesday. This system will likely bring a period of snow, changing to freezing rain and possibly rain Tuesday night and into early Wednesday.
Colder weather will return for the end of the week and especially the weekend with the potential for some more snow.
Long Range Discussion - Next Week, Late January & February
As we head towards next weekend and the final days of January, a couple more blasts of arctic air will be building and headed for the Great Lakes region. This will likely bring the coldest and most prolonged cold snap of the winter. An extended period of frigid weather is expected for the final week of January and into early February. While a thaw is possible during February, colder than normal temperatures are expected to dominate through the month of February and potentially even into March.