Early Taste of Winter
Say it ain't snow! Winter weather advisories in effect
Monday, September 12, 2016, 5:37 - Temperatures are cool enough on the northern Rockies to bring high elevation snow a little too close to some communities.
Wet snow is expected to develop over parts of the highest elevations of the Northern Rockies through Tuesday morning, according to the National Weather Service. 
Cooler air will arrive to Montana, Wyoming and the parts of the Dakotas Monday morning as a cold front sinks south from Canada. Temperatures will be 10 to 25 degrees below average over parts of the Northern Rockies/High Plains, according to the NWS.
---
STORM TOOL KIT: Be prepared for severe weather with The Weather Network's online essentials: ALERTS | LIVE RADAR | UPLOAD PHOTOS/VIDEOS | LATEST NEWS | FOLLOW ON TWITTER | HIGHWAY FORECAST | AIRPORT FORECAST
---
This early taste of fall will sweep eastward Tuesday into Wednesday. Though temperatures will be 10 to 20 degrees below average in the Plains and in the Upper Midwest, any precipitation that falls will be in the form of rain.
Although a few spots have already seen snow this season, quite a few more will see their first snows of the season. Anywhere between 8 and 12" of snowfall will be possible across parts of northern Wyoming through Wednesday. 
Click play to watch below: Accumulating snowfall forecast
A winter weather advisory has been issued for Wyoming. Please refer to the Alerts section of our website for more details.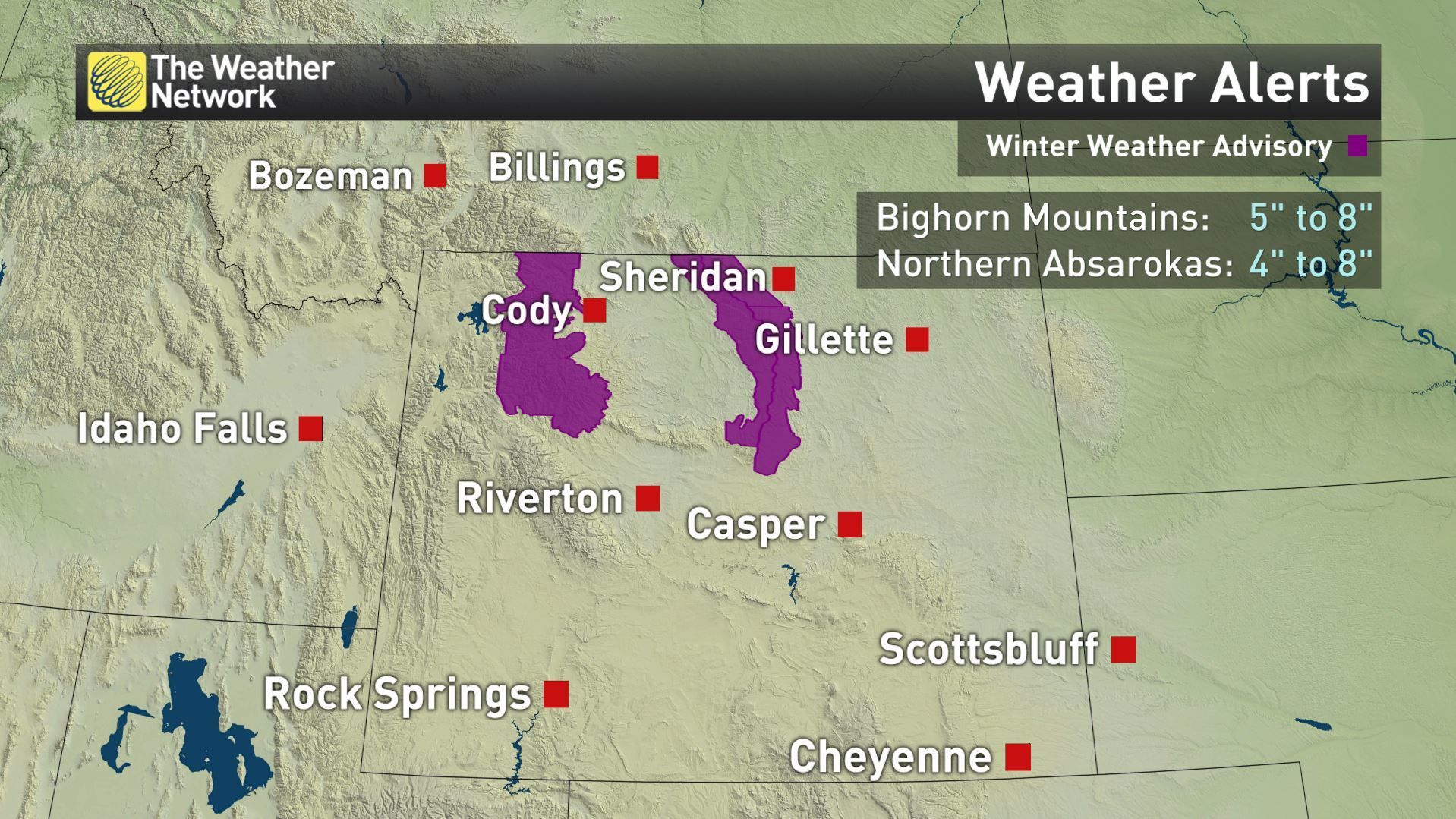 Watch below: US Long Range Forecast