No break for Lone Star State: Heavy rain lashes South Texas
Tuesday, May 17, 2016, 11:15 -
Torrential rains caused heavy flooding in South Texas on Monday, NBC reported. 
Forecasters said more than 11 inches of rain fell within a 24-hour period, stranding dozens of cars, according to local media. 
In Corpus Christi, police blocked off several major roads, where flood waters went almost to the top of the guardrails, NBC said. 
The National Weather Service declared a flash flooding emergency and severe thunderstorm warning for surrounding counties.
"We can not stress enough the severity of the flooding on-going around the Corpus Christi area," the National Weather Service in Corpus Christi tweeted at 2:48 a.m. CDT Monday. "Numerous water rescues are occurring." 
---
STORM TOOL KIT: Be prepared for severe weather with The Weather Network's online essentials: ALERTS | LIVE RADAR | UPLOAD PHOTOS/VIDEOS | LATEST NEWS | FOLLOW ON TWITTER | HIGHWAY FORECAST | AIRPORT FORECAST
---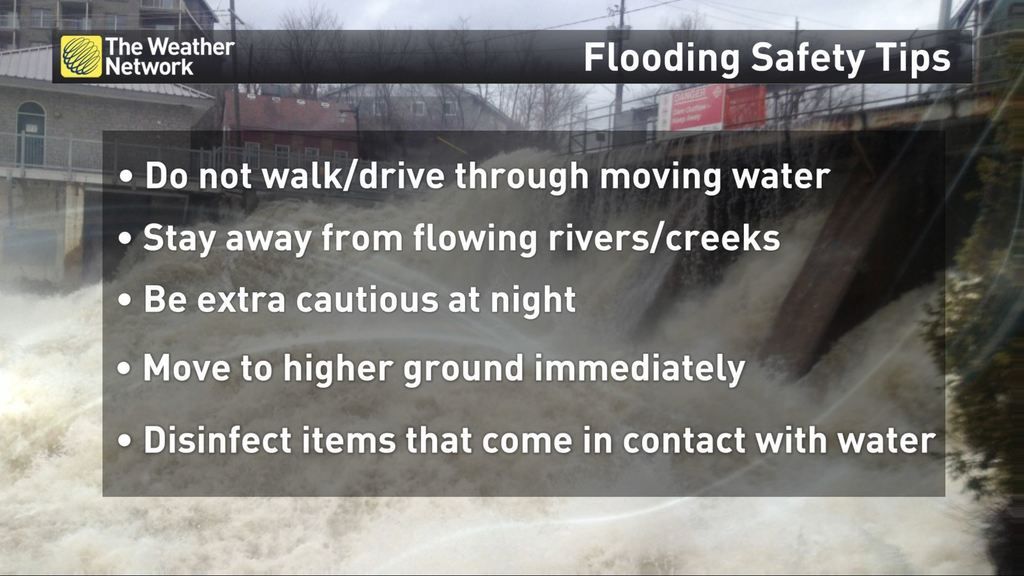 No injuries were reported in the city, where emergency management officials reported high-water rescues from vehicles and low-lying areas, ABC News reported. 
Additional rain is in the forecast, which could exasperate the ongoing flooding situation. 
We have issued a FLASH FLOOD EMERGENCY for the city of Corpus Christi, including locations on the South Side and Flour Bluff. #stxwx #ccwx

— NWS Corpus Christi (@NWSCorpus) May 16, 2016
Watch below: Future Radar (May 17)
"Abundant moisture along with a stalled front across South Texas and an approaching upper disturbance will produce several more rounds of showers and thunderstorms through [Monday] morning across South Texas," the National Weather Service said in a flood warning. "Flash flooding is ongoing across portions of this region...and due to the heavy rains received on Sunday and overnight across portions of the coastal bend, this area will continue to have the greatest threat of experiencing flash flooding."
Motorists are advised to turn around, don't drown, if they encounter a flooded roadway. Corpus Christi is expected to see rain throughout the week.
For complete forecast details, click here.
BELOW: Photos and videos of severe flooding across South Texas:
#Supercell in northern #Texas, May 16th 2016😮👍#stormhour @TheWeatherNetUS @WeatherNation @Basehunters @WX_RT #txwx pic.twitter.com/Gekr8KSOSu

— Marta Povlen (@povlen13) May 17, 2016
#ccwx pic.twitter.com/iiTFkIoZcq

— Steven R. Lopez (@oilfield_trash1) May 16, 2016
Rockport,Texas #ccwx pic.twitter.com/zz6QYn9gnK

— Steven R. Lopez (@oilfield_trash1) May 16, 2016
High flood waters in residential areas causing lots of problems this morning. Stay safe #CorpusChristi! @KRIS6News pic.twitter.com/Z477kAS6kp

— Samantha (@SamanthaMM_) May 16, 2016
Still very high water at Port and Tarlton. Try to avoid the area of you can. #CCwx #CCTraffic pic.twitter.com/jZtvK0QHpF

— Dylan Moore (@dmoorekris6) May 16, 2016
Captain Falcon Park/Oso Parkway #ccwx #stxwx #CorpusChristi pic.twitter.com/gsWhZPol6e

— Sara McDaniel (@mcdanielsara) May 16, 2016
Rain has slowed down for now. Still areas of high water around the city. Use caution on the roadways. #CCwx pic.twitter.com/91SFb6vUQv

— Dylan Moore (@dmoorekris6) May 16, 2016
NWS issues #FlashFlood Emergency for Corpus Christi. https://t.co/z9yygKmWMZ via @KRIS6News #txwx pic.twitter.com/Ppph1qTf7F

— SAWS (@MySAWS) May 16, 2016
Watch below: Long Range Forecast
Source: NWS | ABC News | Reuters