PRESIDENT OBAMA REACTS TO HURRICANE MATTHEW THREAT
'This is a serious storm', Obama declares state of emergency
Thursday, October 6, 2016, 2:13 - President Barack Obama declared a state of emergency in Florida as Hurricane Matthew strengthened and headed for the U.S. Southeast, the White House said on Thursday.
The action authorizes the Department of Homeland Security and the Federal Emergency Management Agency to coordinate disaster relief efforts necessitated by the storm, a Category 4 hurricane packing winds of 140 mph.
See Also: 
U.S. President Barack Obama on Wednesday said the American government has teams and supplies positioned to respond to Hurricane Matthew as the storm barrels toward Florida and other southeastern states.
RELATED: HURRICANE MATTHEW TO MAKE U.S. HIT THURSDAY. EVERYTHING YOU NEED TO KNOW, HERE.
"I want to emphasize to the public - this is a serious storm," Obama said after a briefing at the Federal Emergency Management Agency. "It has been building strength on its way to Florida."
He urged Americans to comply with any evacuation orders.
"Even if you don't get the full force of the hurricane, we are still going to be seeing tropical force winds, potential for storm surge, and all of that could have a devastating effect," Obama warned. 
He said Haiti had already been "hit really hard" by the storm and called on those who were able to contribute to relief efforts.
---
HURRICANE PREPAREDNESS: Five important tips to help keep you safe
---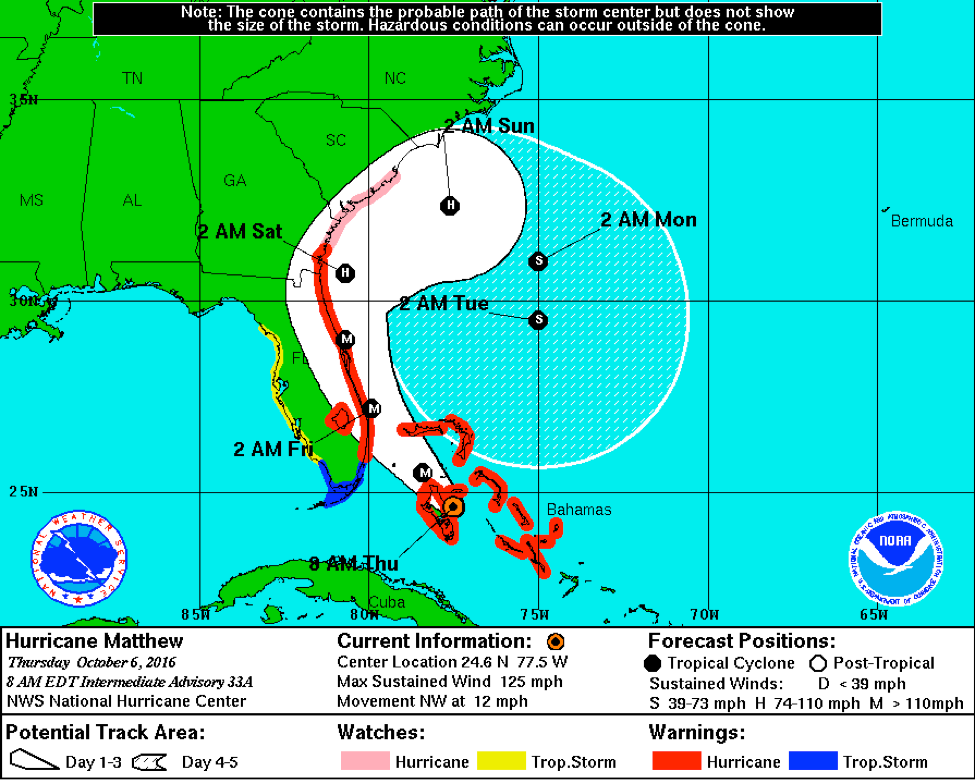 Obama image source: Creative Commons