Heat streak continues: August 2016 warmest on record
Tuesday, September 13, 2016, 9:01 -
August 2016 was the warmest month recorded in 136 years of modern record-keeping, according to according to a monthly analysis of global temperatures by scientists at NASA's Goddard Institute for Space Studies (GISS).
---
FALL IS BACK: After a hot summer what can Americans expect from fall? Find out with The Weather Network's 2016 Fall Forecast | FORECAST & MAPS HERE
---
NASA scientists say August tied with this year's July for warmest ever.
Last month's temperature was 0.16 degrees Celsius (0.29 degrees Fahrenheit) warmer than the previous warmest August in 2014. The month also was 0.98 degrees Celsius (1.76 degrees Fahrenheit) warmer than the mean August temperature from 1951-1980, according to the study.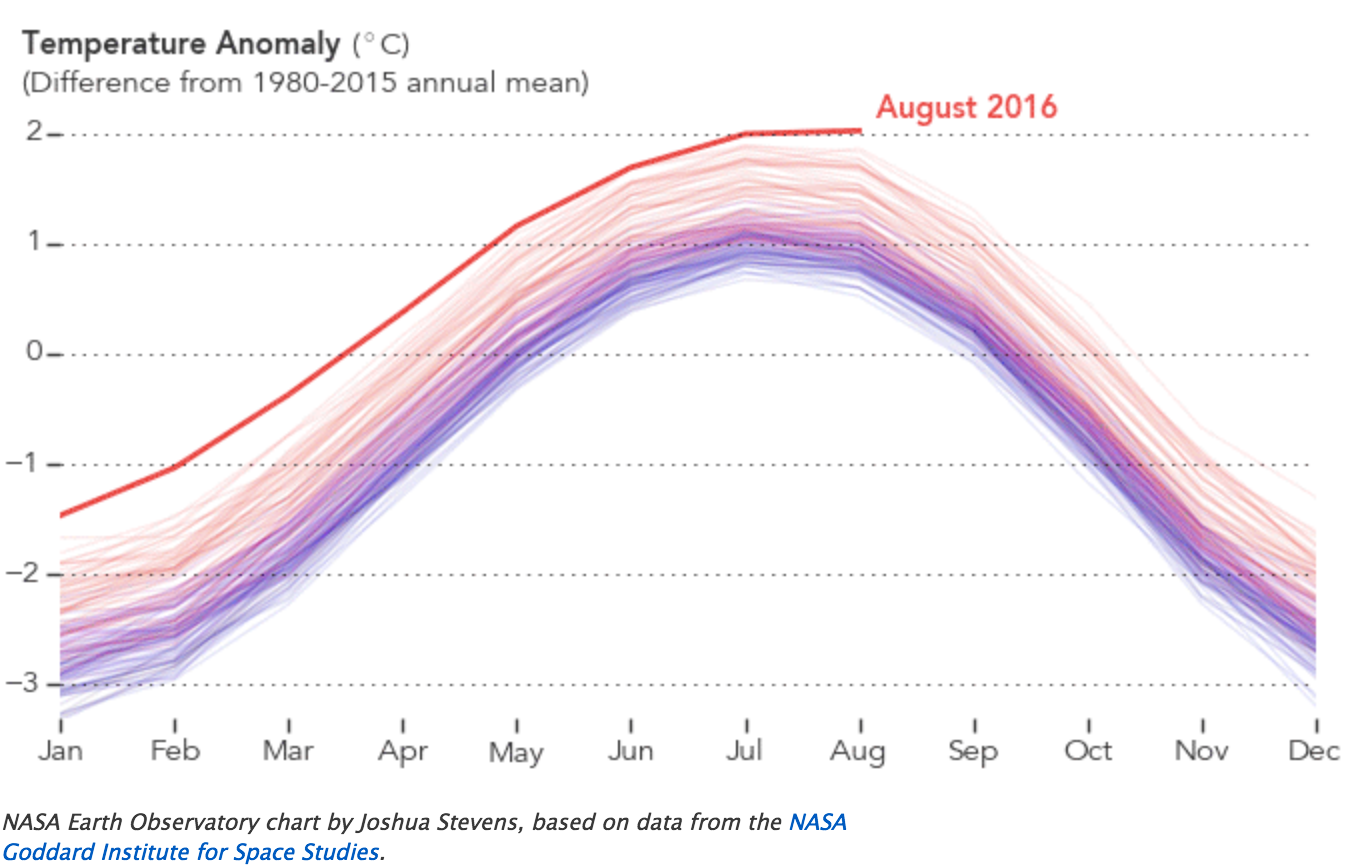 Going back to October of last year, it's now been 11-straight months of new monthly high-temperature records. 
Scientists compiled information from about 6,300 meteorological stations across the globe, ship- and buoy-based instruments measuring sea surface temperature, and Antarctic research stations. 
The modern global temperature record begins around 1880 because previous observations didn't cover enough of the planet.
Watch below: Find out what the next three months have in store in our official Fall Forecast, below
Source: NASA