Tuesday, April 16th 2019, 5:35 pm - A local group of Nepalese scientists has confirmed a tornado touchdown during a deadly storm that affected the Asian nation two weeks ago.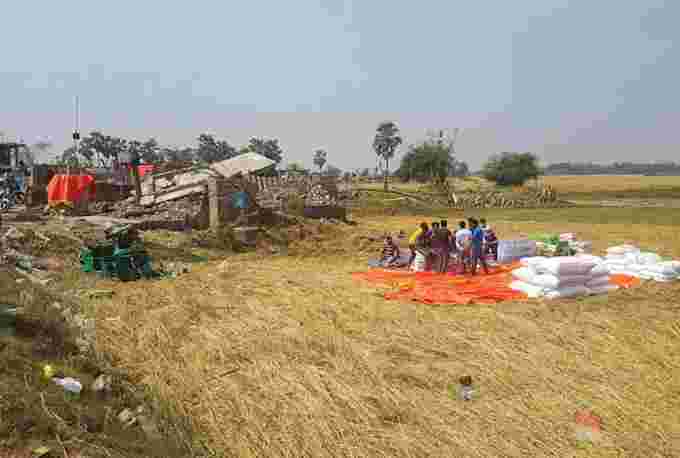 While thunderstorms with strong winds are common between March and May, this is the first time in recorded history that a tornado has touched down in Nepal.
Scientists used satellite imagery, social media updates and conducted a survey of the area to form their conclusion.
The twister hit an area in the south-east, killing 28 people and leaving more than 1,100 injured.
RELATED:
Material damage was also considerable, with 2,600 buildings impacted, in addition to downed trees and power lines. According to local meteorologist Dhiraj Pradhananga there is no word in the Nepali vocabulary for "tornado".
During a ground survey, researchers found a 90 kilometer long, 200 metre-wide path of destruction that was carved out by the tornado. It's situated near the Chitwan National Park and India border and shows signs of strong wind intensity.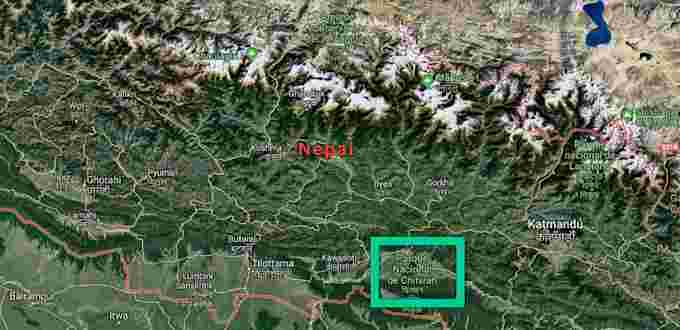 Courtesy: Google Maps
Based on debris found in the area, and damage to structures, researchers estimated wind gusts were between 180 and 330 kilometers per hour, placing it between an EF2 and an EF3 tornado, based on the Fujita-Pearson intensity scale.
Ground reports from locals describe a vertical funnel-shaped structure extending from the cloud to the ground, which lifted anything that crossed its path.
Hirohiko Ishikawa, a meteorologist at the Disaster Prevention Research Institute of Kyoto University in Uji, Japan, says it's not unusual to see supercell thunderstorms capable of spawning tornados in this region. The Ganges river basin in Bangladesh, southeast of where the Nepal tornado hit, has a high frequency of tornado activity -- and a few have been reported in India as well. The southeastern plains of Nepal have probably experienced some kind of tornado activity in the past, but it may not have been observed or recorded.
VIDEO: WHEN TORNADOES TURN DEADLY