Zero-waste grocery stores: Canada catches up with the world
Daksha Rangan
Digital Reporter
Monday, November 7, 2016, 12:57 PM - When it comes to waste-reduction efforts, Canada is still a few steps behind its international neighbours.
This is why the country's first waste-free pop-up store, dubbed Zero Waste Market, sets a large precedent in Canadian sustainability initiatives.
---
DON'T MISS: Alberta oilsands a focal point in DiCaprio's latest doc.

---
Co-founded by marine biologist Brianne Miller and her business partner Paula Amiama, Zero Waste Market was created from "the realization that nearly all of the ocean's problems stem from our current food system," the market's official site reads.
"The way we grow, harvest, package, transport, eat and dispose of our food is simply destroying our planet. ... By buying in bulk with reusable containers, consumers create a demand for sustainable alternatives to the food industry's status quo."
Here's a look at how the Zero-Waste Market functions.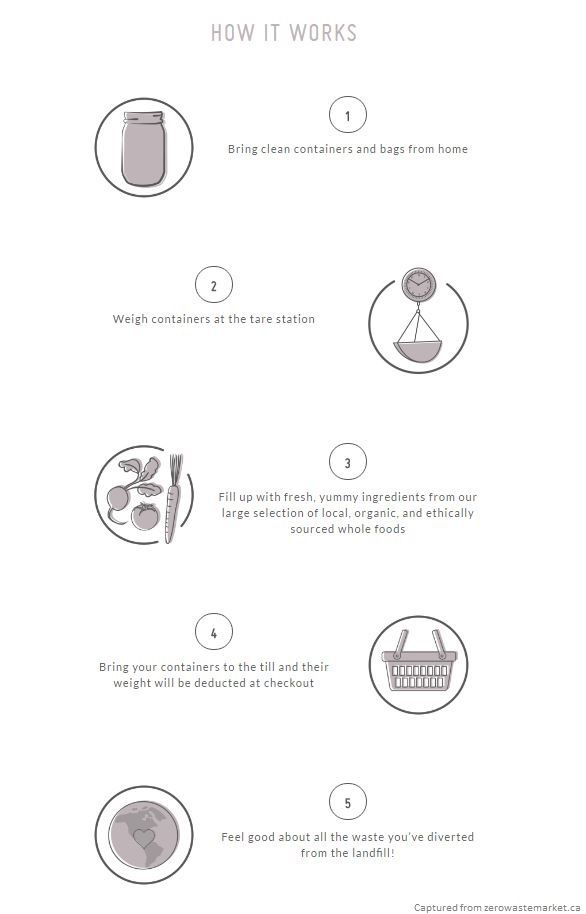 Zero Waste Market operates on a 100 per cent package-free philosophy, narrowing down choices to local, organic, and ethically-sourced food items.
Though the concept has appeared across Europe, the U.K., and the U.S. over the past decade, Miller is the first to bring the eco-innovation to Canada. What began as small pop-up kiosks within other larger retailers, is now a project that looks to have a permanent home by the end of the year.
Following the debut of Zero Waste Market's pop-up kiosks, B.C.'s Green and Montreal's Méga Vrac, two waste-free grocery stores, opened in June and September, respectively.
Zero Waste Market
---
NOW ON YOUTUBE: Subscribe to The Weather Network's YouTube channel for access to the best weather-related videos in Canada VIEW THE CHANNEL | VIEWER VIDEOS | POPULAR NOW | SUBSCRIBE
---
Zero-Waste Market currently offers a selection of fresh fruits and vegetables, grains, nuts, and bread.
Related Story: Fall comfort foods, hearty meals for cold fall days