HURRICANES | Saffir-Simpson scale
Category 6: Is it time to increase the hurricane scale?
Dr. Mario Picazo
Meteorologist, PhD
Friday, November 2, 2018, 4:41 PM - When civil engineer Herbert Saffir and meteorologist Robert Simpson implemented their hurricane scale in 1973, they probably didn't expect hurricanes to be as powerful and destructive as they are today.
While their initial scale included indispensable information on storm surge and flooding, in 2010 the National Hurricane Center decided to exclude this part of the data because it was inaccurate. After this modification, the scale was transformed, becoming a simplified wind scale known as the Saffir-Simpson Hurricane Wind Scale.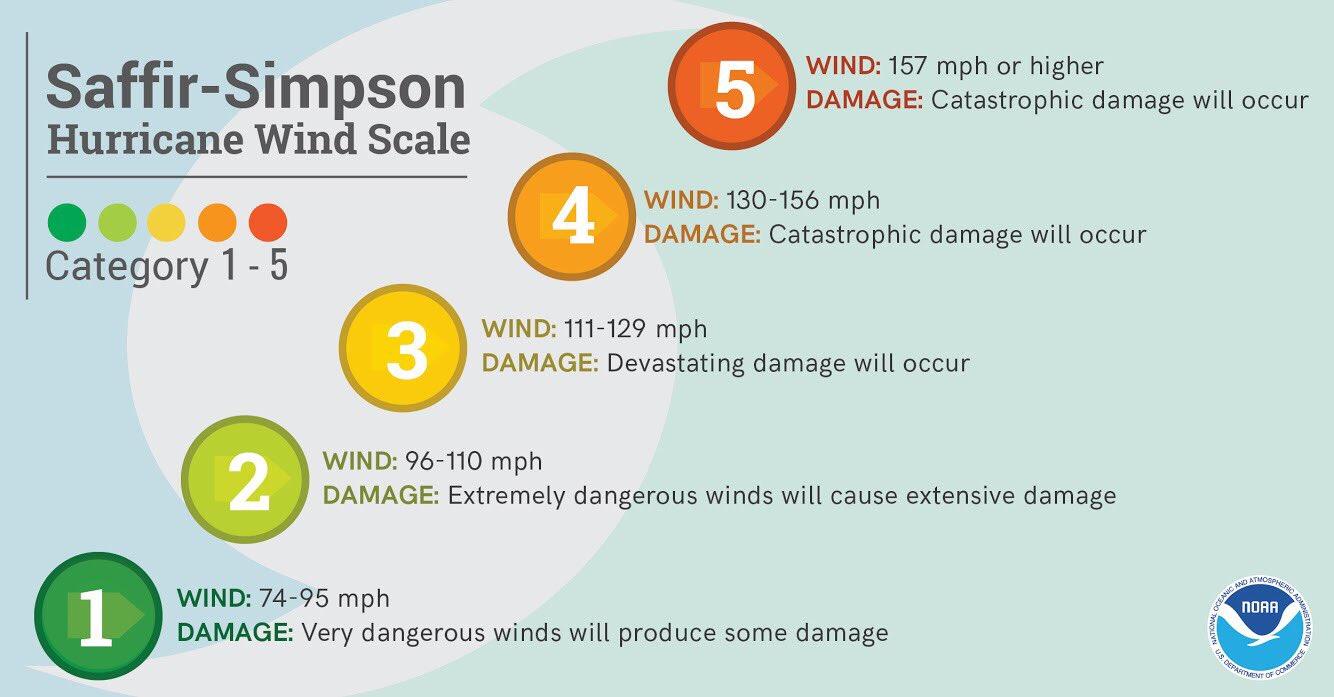 While the 2018 hurricane season winds down, meteorologists are now looking back at some of the most powerful landfall storms of recent seasons to see if the Saffir-Simpson hurricane scale really accounts for the impact they have produced. It's not just about the wind speed and the damage strong winds can cause, the storm surge and flooding can have a tremendous impact on a given area and must therefore be equated as part of the scale, especially as rising sea levels around the world increasingly favor higher surges.

2018 Atlantic Hurricane tracks. Information courtesy NOAA.
In 2015 Hurricane Patricia, a category 5 storm that formed in the east Pacific, set the record for the highest sustained wind speed reaching 345 km/h. Despite the alarms, this powerful hurricane made landfall along a rural area of Mexico's west coast where population density is low. Only 8 people lost their lives, but the storm would have had a much greater impact if landfall would have occurred along a more populated area of the coastline.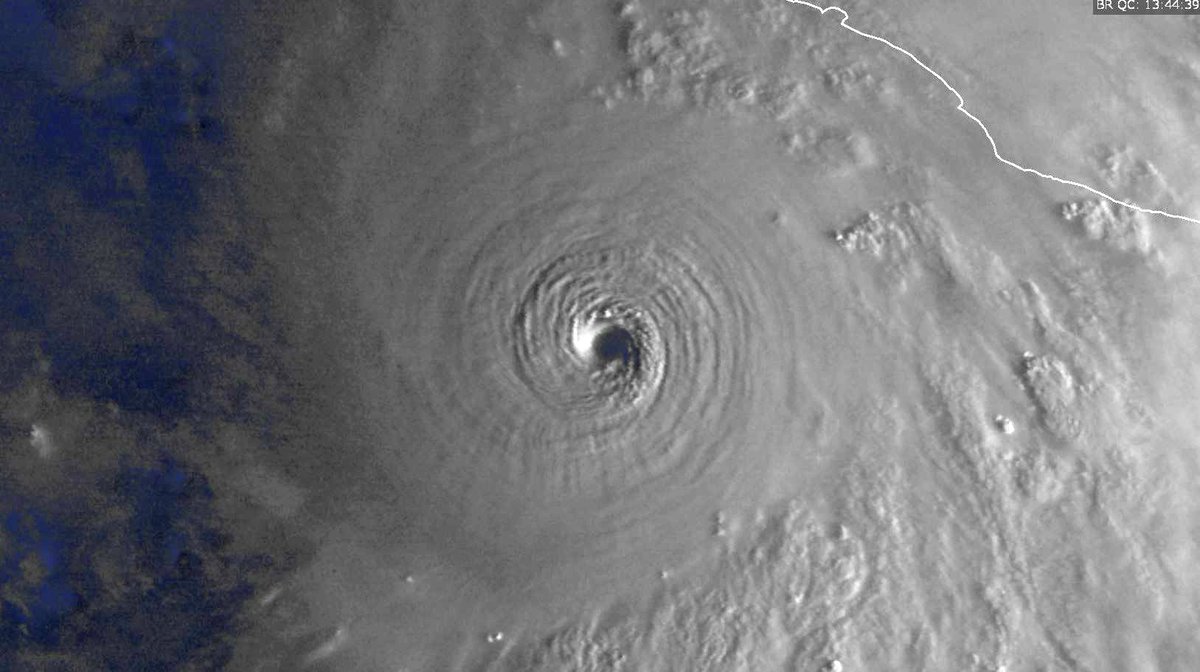 Satellite view of Hurricane Patricia.
Patricia was an explosive hurricane, intensifying from 136 km/h hour to 330 km/h in just 24 hours. A similar rapid intensification process was seen with hurricane Florence this season, as the storm strengthened from 120 km/h to 210 km/h in just 24 hours. In 2016 the southern hemisphere saw the strongest storm on record, Cyclone Winston, which exploded from a category 2 to a 4 in less than 24 hours sustaining winds of 282 km/h. 
Recent computer model simulations conducted at GFDL (Geophysical Fluid Dynamics Laboratory) at Princeton University not only show an overall increase in the number of hurricanes in future climate scenarios, the model also predicts a 20 per cent increase in the number of explosive storms like Patricia or Florence. What's more, the results show that storms with maximum sustained winds of 305 km/h will also be more frequent.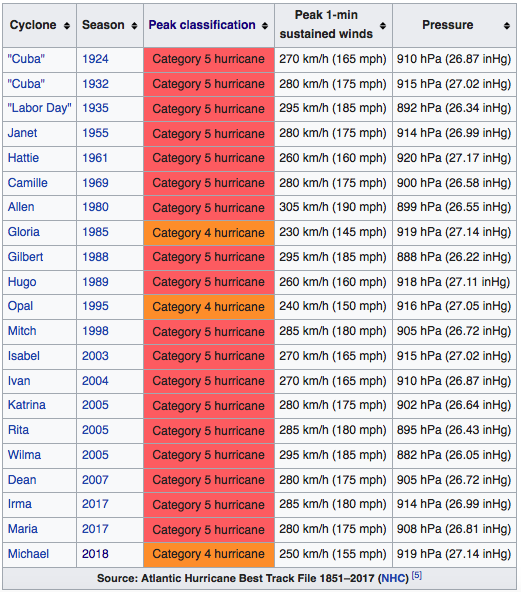 List of most intense Atlantic hurricanes by wind speed.
While the majority of storms forming today fall within the current wind speed scale developed by Saffir-Simpson, future storms -- ones that look more like Patricia -- have meteorologists debating about the possibility of including a category 6 to the popular scale. A category 5 hurricane is currently one in which wind speeds exceed 252 km/h, but a category 6 would be a better description of the strength of +300 km/h storms. Not only that, according to scientists, it would also be a way of showing the world (an eye opener) that climate change is and will continue making stronger, more explosive storms in the near future.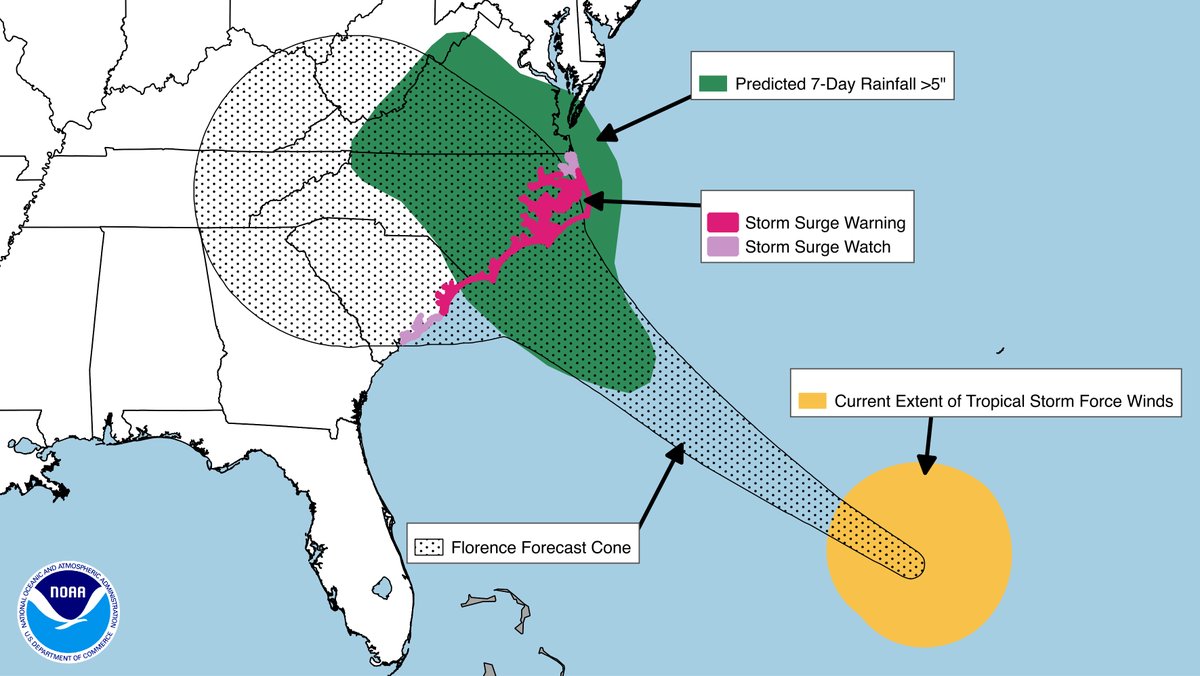 Forecast for Hurricane Florence storm surge. Image courtesy NOAA.
Rather than adding a new category, part of the meteorology community is lobbying for reworking the existing scale to give a better indication of the nature of a hurricane. The current category scale only describes a concentrated wind event near the eye of the storm, but says nothing about the rest of it. What about storm surge and potential flooding?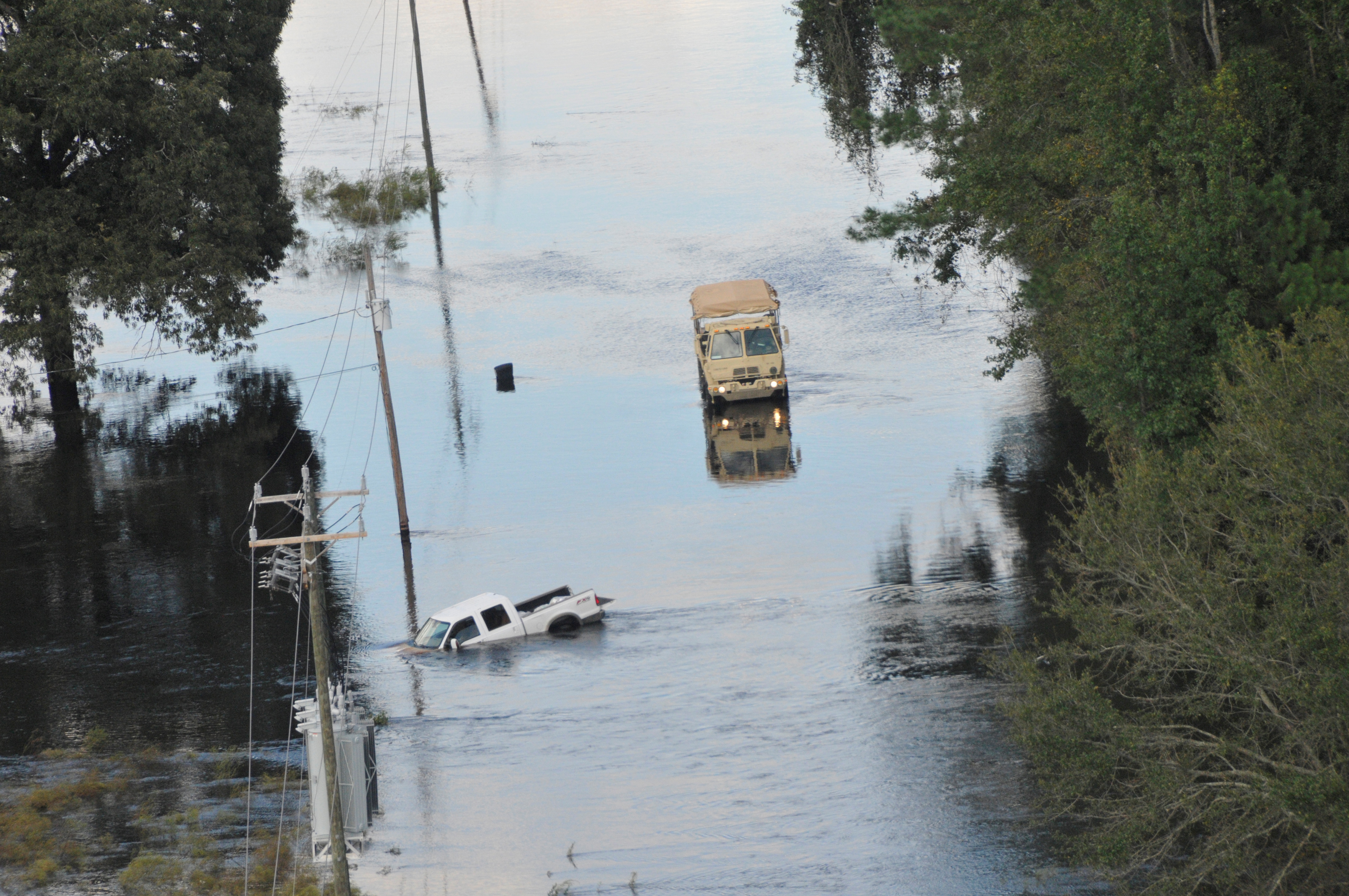 A U.S. Army vehicle makes its way to a stranded pick up truck on a flooded roadway during search and rescue operations in the aftermath of Hurricane Florence, near Nichols, South Carolina, September 18, 2018. Photo taken September 18, 2018. Capt. Travis Mueller/U.S. Army/Handout via REUTERS
In the case of hurricane Florence, the storm dropped rapidly from a category 4 to a category 2, and eventually a 1, before making landfall along the North Carolina coast. The weakening of the wind, as reflected by the lower category number, may have caused residents to relax more than was prudent. Despite having winds of a category 2 storm just off the coast, the corresponding storm surge was that of a category 4 storm.
One potential solution to improve the existing scale would be to include information on wind speed, storm surge, and potential flooding as part of the category itself or if not, as 3 separate categories.
The idea of being more specific with the information provided is to help people better understand what the storm will do and how it will impact their specific location. Even if hurricane winds become less intense before landfall, storm surge and flooding might have a much greater impact on a given area. This will help residents as well as local, state and federal officials prepare better for the storm.
WATCH BELOW: WHY PEOPLE DON'T LEAVE DURING NATURAL DISASTERS?