QUEBEC | Early winter surge
Quebec: Gusty winds, blast of Arctic air follow the snow
Digital writers
theweathernetwork.com
Friday, November 16, 2018, 11:54 AM - Snowfall warnings continued across southern Quebec on Friday morning as an early season wintry system continued spreading heavy, wet snow across the southern tier of the province. With this coming on the heels of several days of well below-seasonal temperatures, and mid-November is doing a great impression of mid-December for much of the province. We take a look at when the snow will finally taper off.
---
WEATHER HIGHLIGHTS:
Low pressure system stateside, bringing snow into southern Quebec ending by early Saturday
First significant snowfall of the season for greater Montreal area
Heavy impact to Friday commute times expected
---
WATCH BELOW: HEAVY, WET SNOW CONTINUES
SNOWFALL WARNINGS IN EFFECT
By Friday afternoon, Montreal had already chalked up 7 cm of fresh snowfall, while snow was in full force towards Quebec City. Snowfall warnings for parts of the Eastern Townships ended Friday afternoon, bringing a well-deserved break from the early winter conditions. 
Before the system edges away into Saturday, up to 15 cm of snow is expected to fall over the Montreal area, with higher accumulations expected into the higher terrain south of the St. Lawrence.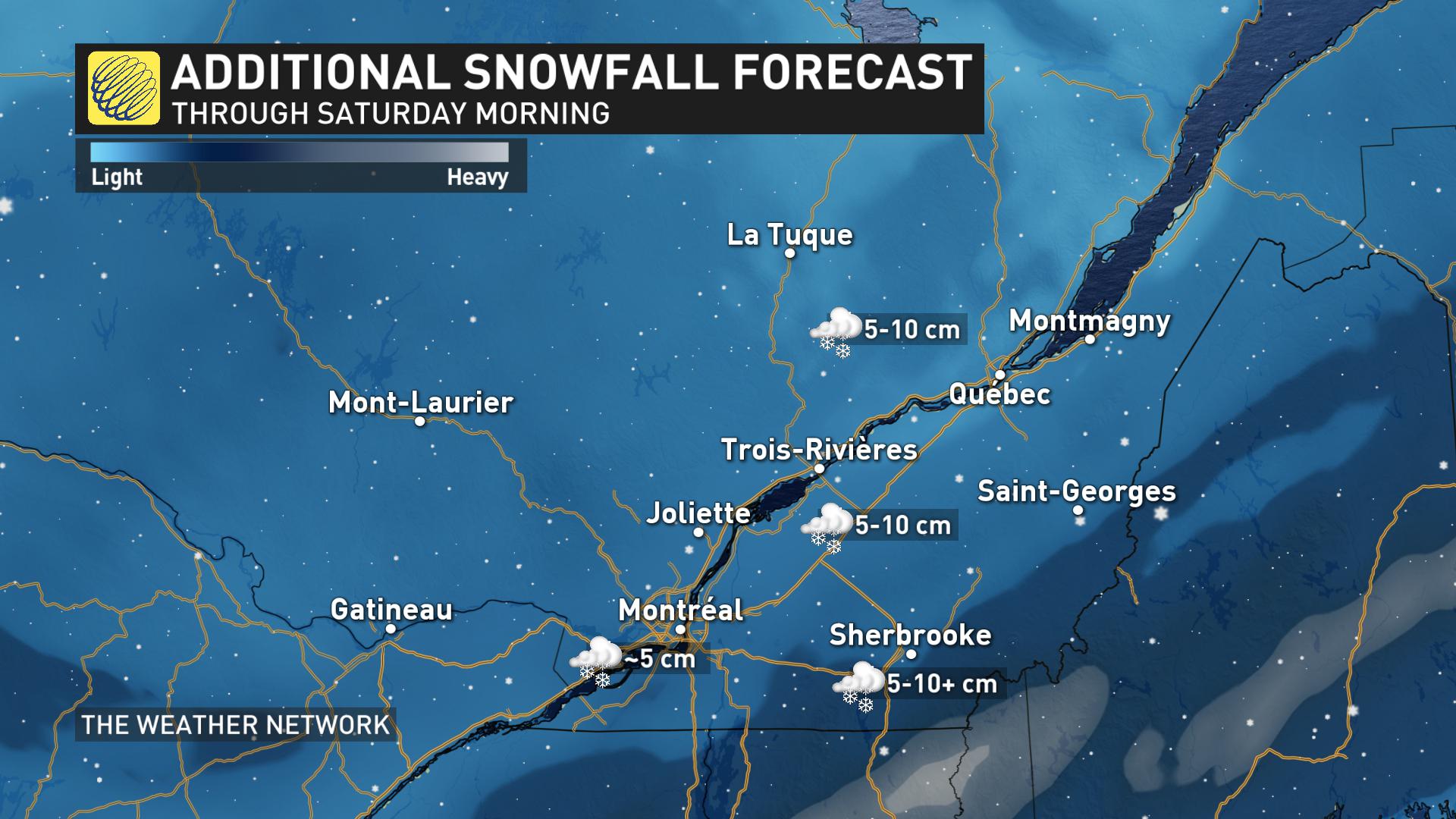 And although the system departs through Saturday, gusty northwest winds up to 40 km/h could make for some treacherous driving conditions with blowing and drifting snow this weekend, not to mention another blast of cold, Arctic air for Sunday.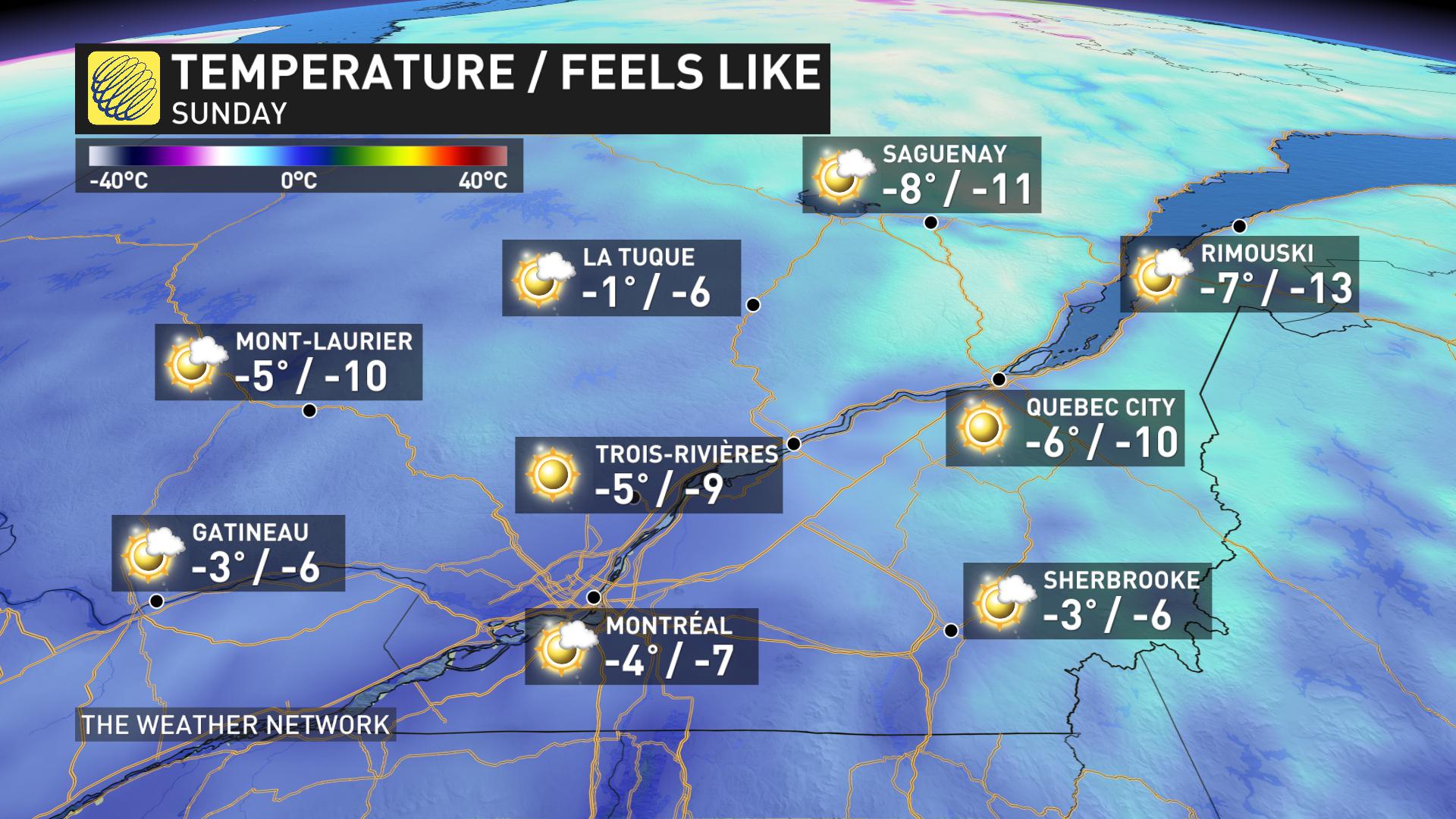 WATCH BELOW: QUEBEC'S BREATHING FOREST ATTRACTS INTERNATIONAL ATTENTION