SOUTHERN ONTARIO | Chance for snow
Ontario: After rain, shot of lake-effect snow. Here's where
Digital writers
theweathernetwork.com
Sunday, October 14, 2018, 1:41 PM - As chilly weather continues across southern Ontario, a system is expected to bring showers for the morning commute Monday ahead of the chance for some snow as we head towards the midweek period. More on this steep temperature drop and the potential for wet snow, below.
(A look at the next three months: Your Official 2018 Fall Forecast)
---
WEATHER HIGHLIGHTS:
Temperatures remaining below seasonal across southern Ontario Sunday
Mix of sun and cloud Sunday, slightly milder, with showers overnight into Monday morning 
Lake-effect snow possible near Lake Huron and Georgian Bay Tuesday late night into Wednesday 
BE PREPARED: Monitor weather alerts for your area, here 
---
RAINY MONDAY MORNING
After reports of light, wet snow in places like Barrie and Feversham Saturday afternoon, Sunday brings slightly warmer temperatures. 
However, the mercury will once again drop as forecasters eye the next system set to bring rain to southern Ontario through the predawn hours and into Monday afternoon.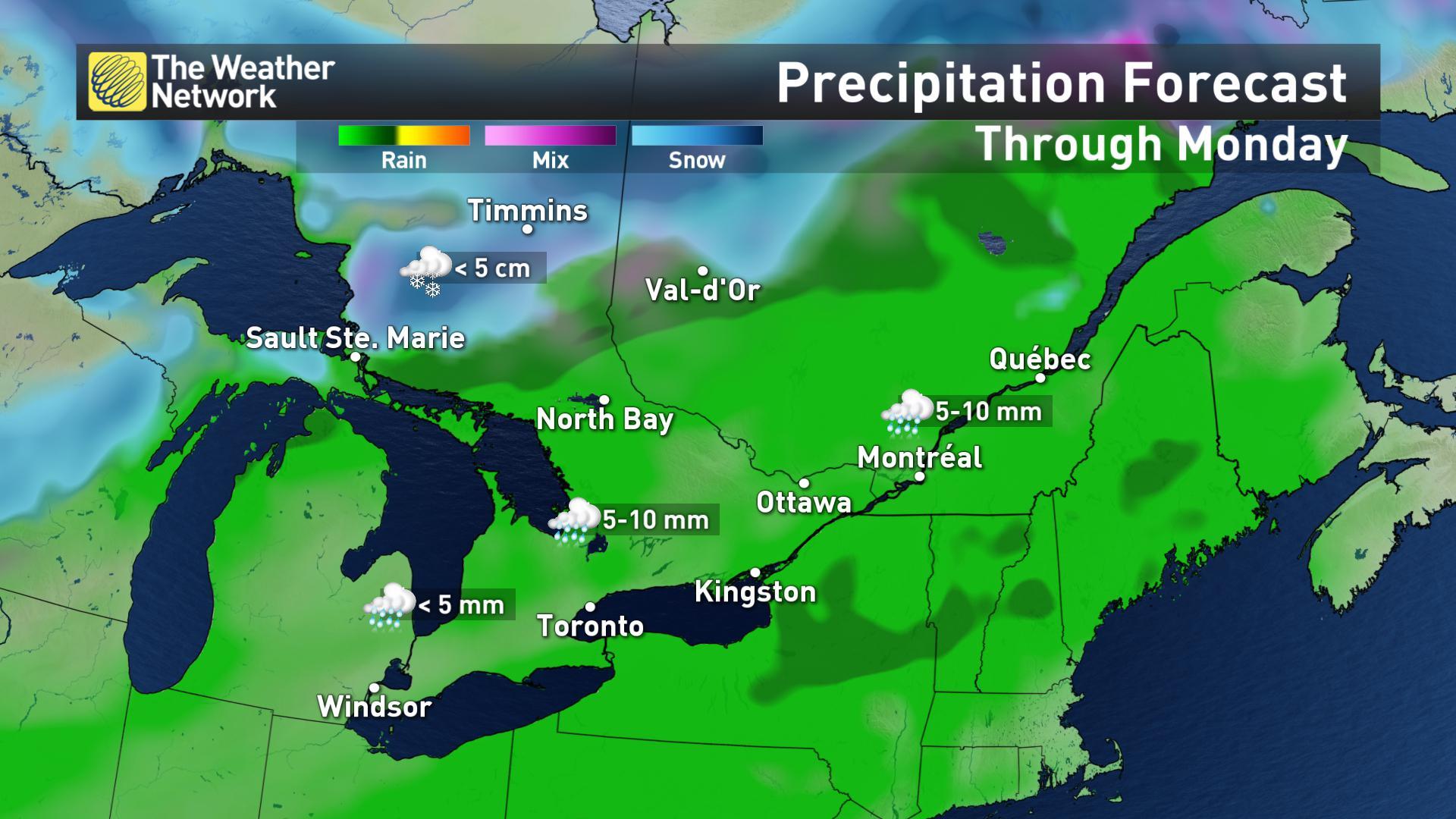 In northeastern Ontario, the rain will likely changeover to snow north of Georgian Bay.
Winds out of the west are also expected to be blustery, with gusts up to 70 km/h possible for the shores of Lake Huron and Georgian Bay Monday.
LAKE-EFFECT SNOW
As we look ahead, we're closely watching a clipper system that is set to track across the region on Wednesday, followed by the "coldest air of the season," according to The Weather Network meteorologist Dr. Doug Gillham.
With the relatively warm waters of the Great Lakes and cold air aloft, "bands of lake-effect rain will change to wet snow in the traditional snow belts, especially across higher elevations," says Gillham.
"Temperatures should trend back towards seasonal heading towards the weekend, but additional shots of chilly weather are expected during the following week. Near or slightly colder than seasonal temperatures expected to dominate through the fourth week of October."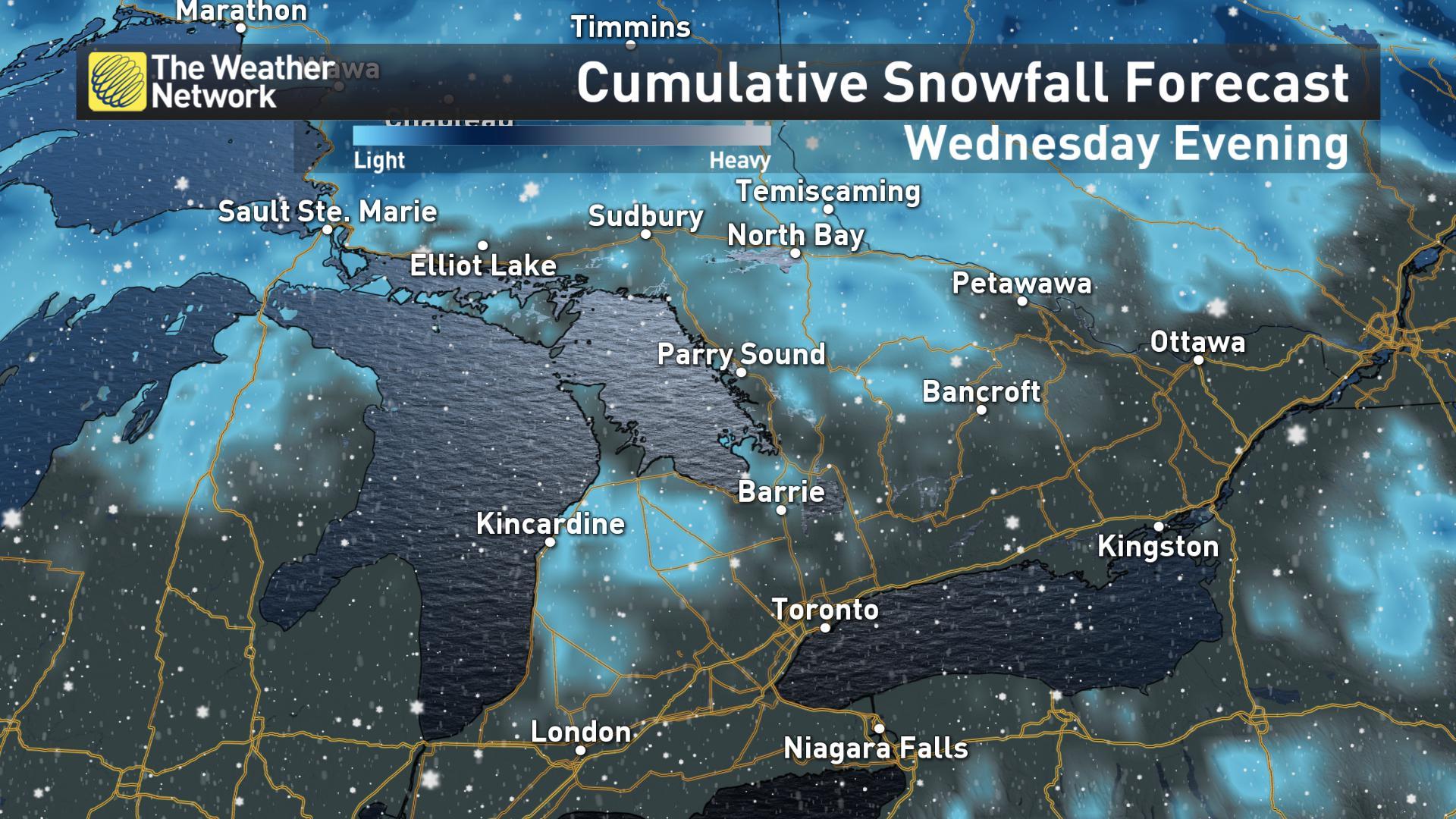 Check back for updates as we continue to monitor the forecast.
WATCH BELOW: First flakes on the way for some in southern Ontario