SOUTHERN ONTARIO | Looking ahead
Ontario: Classic fall storm to follow brief warm up
Digital writers
theweathernetwork.com
Sunday, November 4, 2018, 8:38 PM - A milder and drier weekend is set to give way to a return to seasonal form in the coming days. 
Another fall storm has its sights on the region, though with a flipside of double digit days for the first half of the week. Fuller forecast below.

---
WEATHER HIGHLIGHTS:
Sunlight fights to shine through soggy weather that will intensify during the week
Three systems will be tracking through the Great Lakes 
Eyes on mid-week fall storm that will bring heavy moisture and strong winds
BE PREPARED: Monitor weather alerts for your area, here
---
WATCH BELOW: FALL STORM TO ROLL INTO ONTARIO
WARMER WEATHER RETURNS AHEAD OF NEXT BIG FALL STORM
A weaker system tracking through the northern Great Lakes will bring a period about 5 to 10 mm of rain across central and southern Ontario on Monday with temperatures climbing back into the double digits.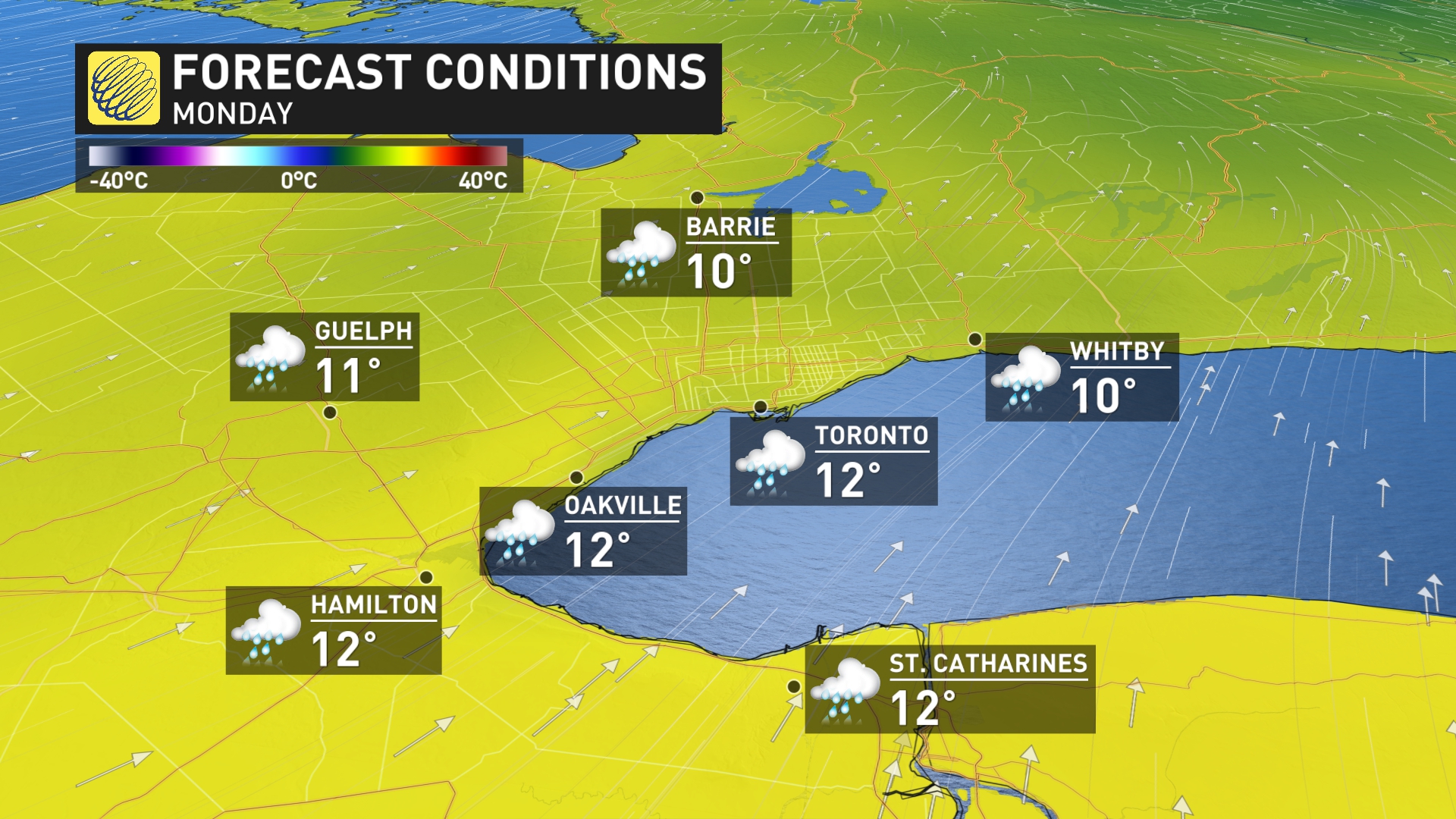 On Tuesday, a second but stronger low pressure system will draw up moisture from the Gulf of Mexico and track into the southern regions of the province, which could bring 10 to 20 mm of rain and strong wind gusts between 60 to 80 km/h.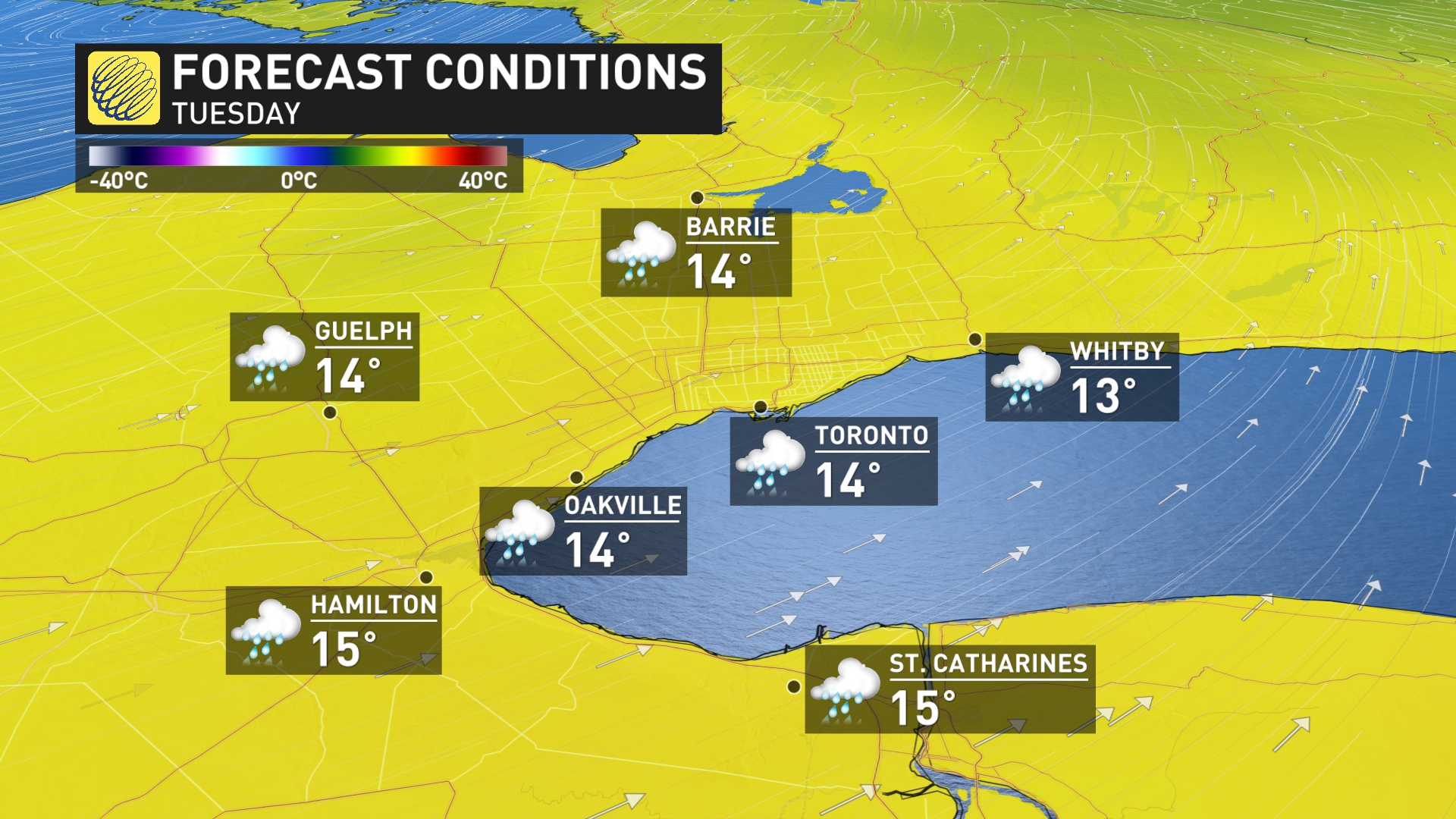 This classic fall storm is expected to track into the region and keep temperatures above seasonal thanks to the increasingly southerly flow ahead of it. Behind the storm however, colder weather will spread back in for the end of the week with some computer models hinting at temperatures more typical of early December by next week.
The wind gusts will peak on Tuesday between the afternoon and evening slowly dwindle into Wednesday morning, where Westerly winds will blow through at 50 to 70 km/h.
To end off a turbulent week, another low pressure system tracks into southern Ontario, bringing a mixture of rain and snow into the region with a potential for 25 to 40 mm of accumulated rainfall.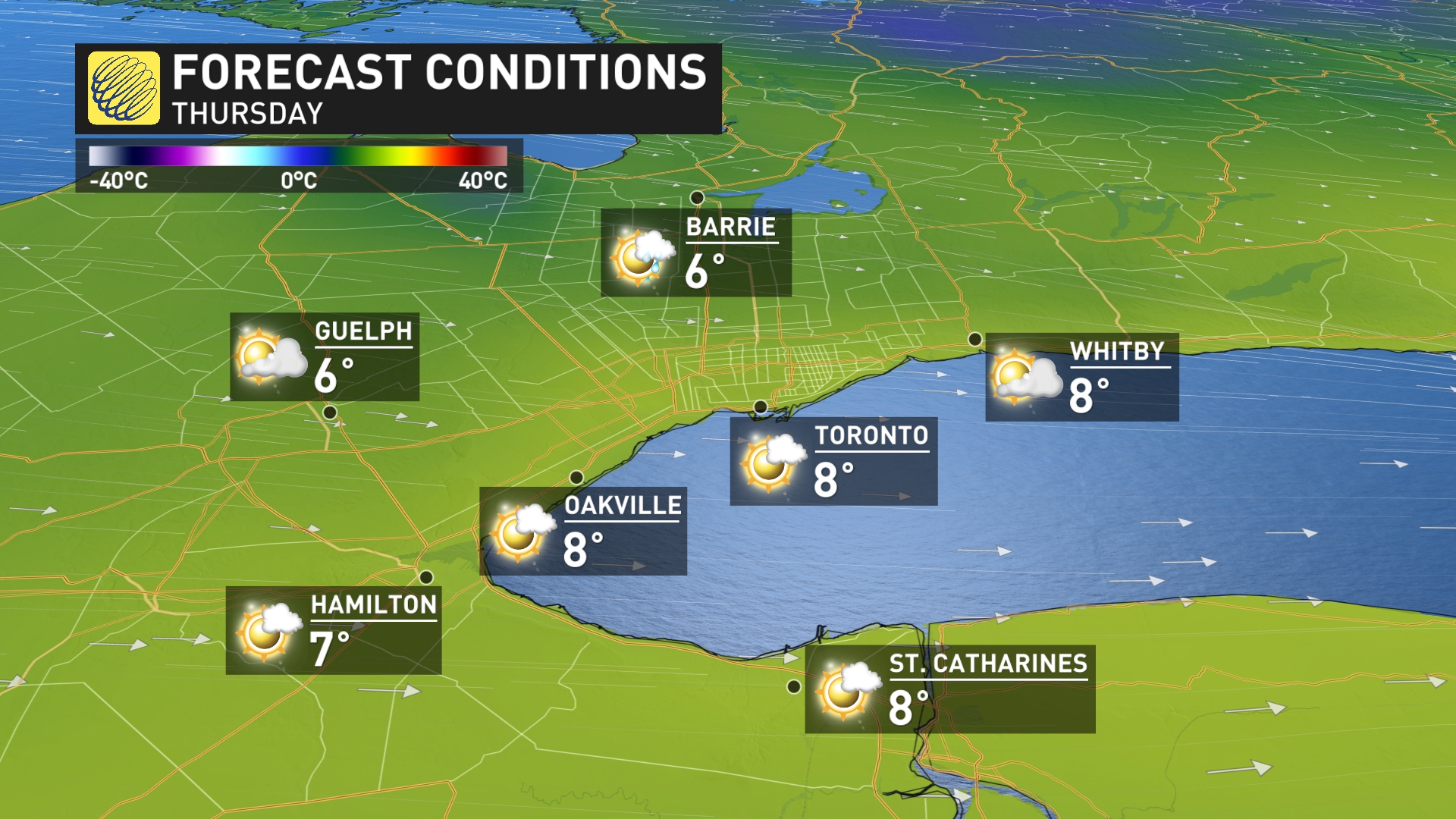 WATCH BELOW: CAN WE BLAME SIBERIA FOR TURNING THE KEYS ON OUR LAKE-EFFECT SNOW ENGINE?
Northern Ontario has been all too familiar with snow this fall, and there are indications that this region could total over 25 cm of snow by the end of the week. 
While some back and forth swings in temperature are still expected by the mid-November mark, above seasonal conditions appear to dominate.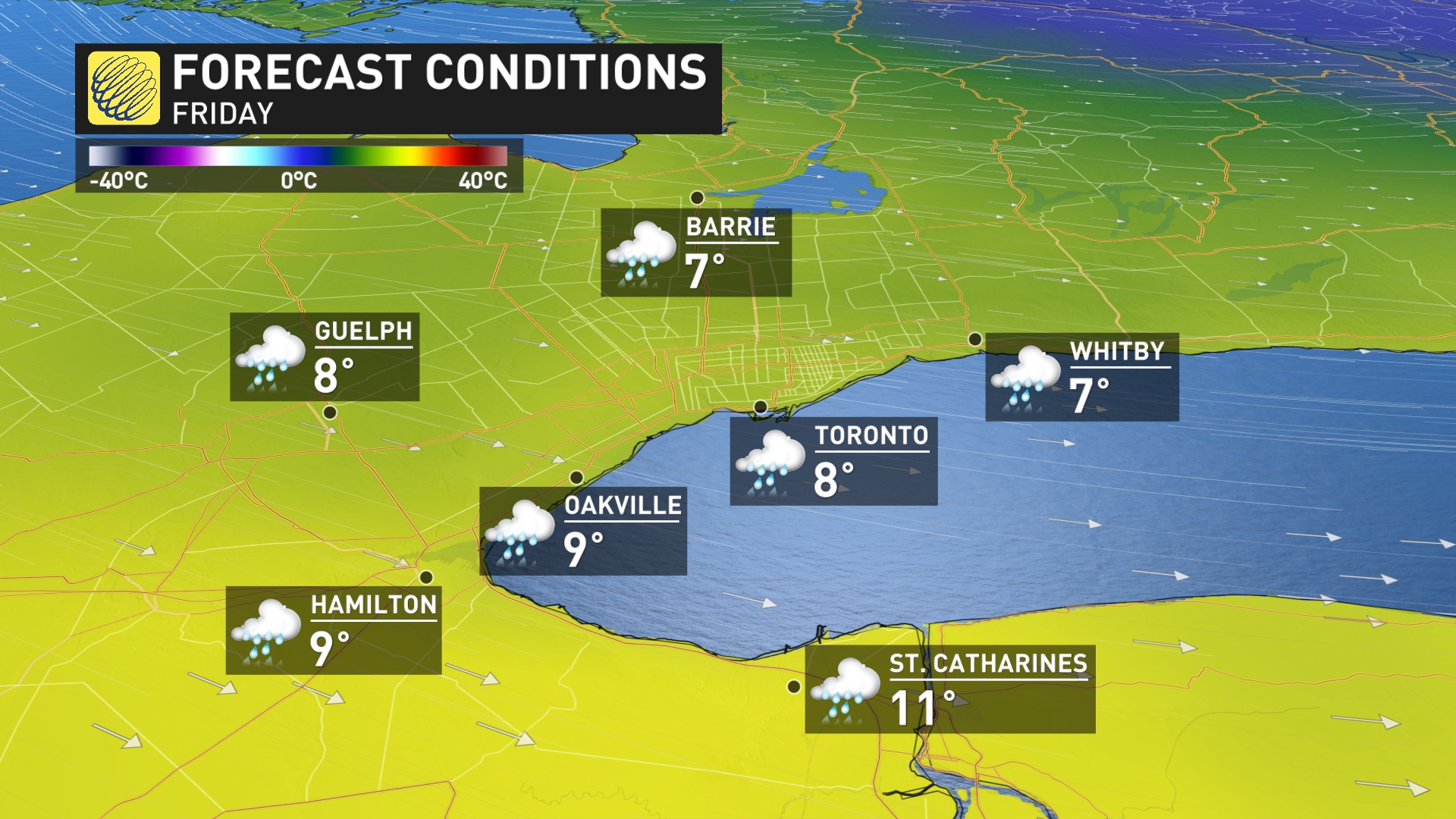 "Late in the month we expect a transition to a more consistently cold pattern as we move into December," says Gillham. 
WOW: SLOW-MOTION BLUE JAY IS A MUST SEE