Kootenay Lake goes through a time warp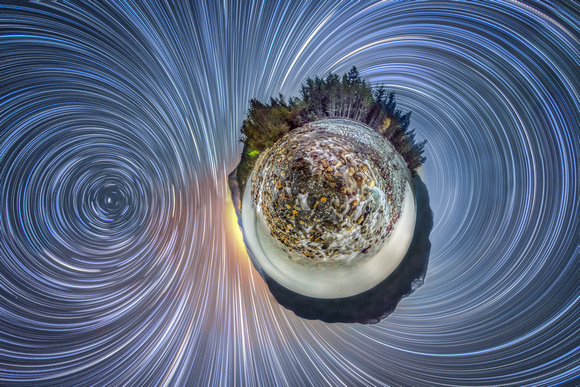 Daniel Martins
Digital Reporter
Monday, March 17, 2014, 1:48 PM -
With enough cameras, a little know-how, and quite a bit of patience, it seems a photographer can turn an already pretty landscape into a sci-fi spectacle.
That shot up above comes to us from U.S. photographer Vincent Brady. It's a panorama of the night sky above British Columbia's Kootenay Lake, shot with four separate cameras covering the whole sky, over two-to-three hours using long exposures of up to two minutes.
After gathering up to 200 individual shots per camera, they are edited together into the kind of panorama you see above.
In this case, Brady says he shot the pictures from a rocky stream running into the lake, with the starlight also coloured by a faint aurora from the Northern Lights.
It seems to be a speciality of his, and his work has been getting some notice recently. This shot of Utah's Arches National Park was featured as NASA's Astronomy Picture of the Day on Monday: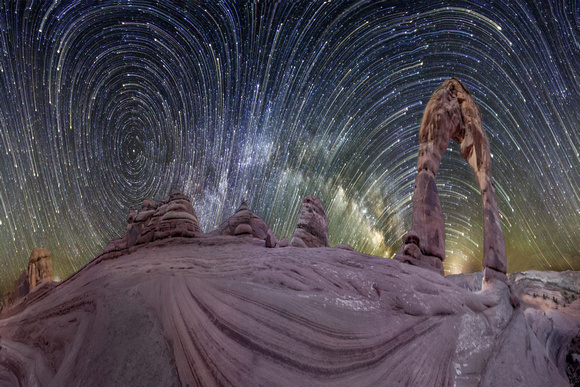 Brady, who is based in Michigan, has plenty of awesome startrail panoramas featured on his website. You can keep up with his work by liking his Facebook page.
---
RELATED: Speaking of NASA, read about six of their weirdest space experiments.
---