ATLANTIC HURRICANE SEASON | Michael and Leslie
Once in a lifetime weather event hits Spain
Dr. Mario Picazo
Meteorologist, PhD
Monday, October 15, 2018, 2:27 PM - Based on weather records, this is the first time that remnants of two hurricanes, Leslie and Michael, are bringing strong wind and heavy rain to Spain at the same time.
Neighbouring Portugal was hit hard by Leslie Sunday night when the tropical storm slammed into the northwest coast. Now that the storm has moved across Spain, it is now only experiencing the effects of ex-Michael.
Some have called Leslie a "zombie hurricane" because it was been moving in circles around the central Atlantic for almost 3 weeks. It was a Category 1 hurricane as it moved close to the Portugal northwest coast before weakening into a post-tropical cyclone late Sunday.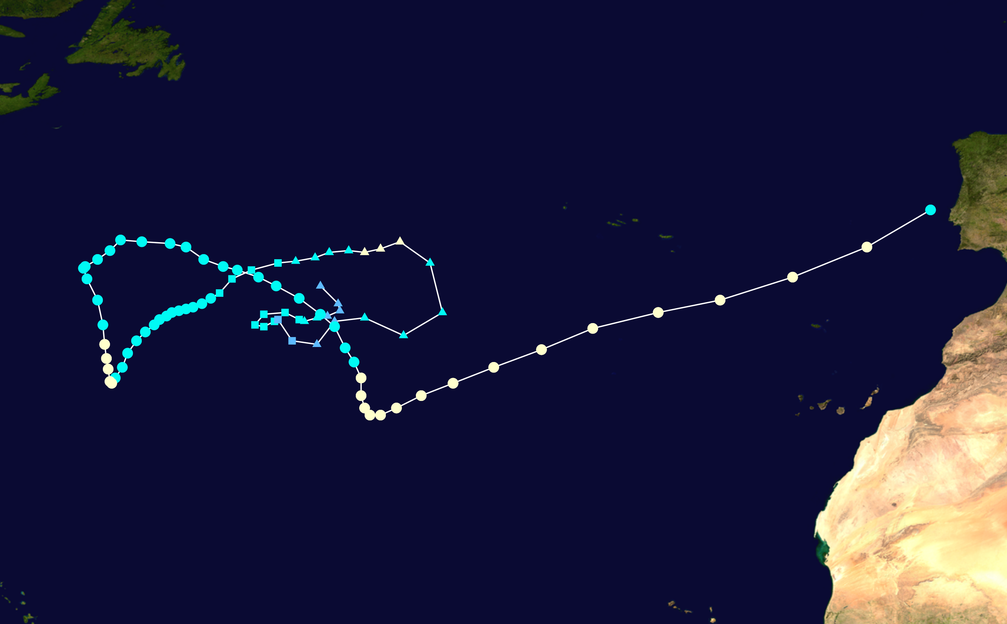 The region north of Lisbon between Coimbra and Leiria where badly hit. Trees were uprooted, cars and houses damaged and local flooding was reported.
To the north, Aveiro, Viseu and Porto also suffered significant damage with rescue services reporting over 3,000 calls. The strongest wind gust reported in Portugal was 176.4 km/h at the Figueira da Foz observatory. Hurricane force winds were also reported in Coimbra and Aveiro. After the storm moved inland across northwest Spain, many areas around the country experienced a Sunday marked by gusty winds and local heavy thunderstorms.
(RELATED: Photos from post-Michael Florida)
Between Sunday and Monday, remnants of Leslie continued to trigger severe thunderstorms over sections of northeast Spain, with the regions of Cataluña and the Balearic Islands seeing the most intense rainfall.
While Leslie exits the Iberian Peninsula to the north, remnants of Michael, the devastating Category 4 hurricane that struck the Florida Panhandle just over a week ago, will simultaneously hit the northwest section of Spain and some of northern Portugal on Monday.
Only five hurricanes have ever arrived in this region of the Atlantic Ocean, and luckily Leslie was weaker than anticipated before touching land. Otherwise, this would have been the most powerful storm to hit Portugal since 1842.
VIDEO: PRESIDENT TRUMP TOURS AREAS HIT BY HURRICANE MICHAEL
According to weather records, over the past 176 years, only Hurricane Vince in 2005 made landfall near Cádiz, Spain in the Iberian Peninsula. Last year around this time, it was Ophelia that passed near the Portugal-Spain coast on track to Ireland, feeding forest fires in both countries and killing 40 during a heat wave.
(RELATED: Storm Leslie slams Portugal)
It's rare to see hurricanes this far north in the Atlantic, and even more when they move east of 20E longitude. But if seeing one is rare, just imagine having the remnants of two of them impacting the Iberian Peninsula on the same day. Despite the ocean surface cooling caused by Leslie's long journey across the central Atlantic, SSTs are well above normal across much of the ocean basin, and that basically means there is plenty of fuel for storms to wonder about across unusual locations.