U.S. WEATHER | Flooding rain
Stunning video shows bridge washed away in Texas flood
Caroline Floyd
Meteorologist
Tuesday, October 16, 2018, 3:11 PM - While northern Texas deals with early snowfall this week, the central part of the state has been lashed by flooding rains, leading to the dramatic collapse of a bridge across the Llano River.
Residents within about half a kilometre of the river where it passes through the city of Llano, northwest of Austin, were told to evacuate on Tuesday, as the river swelled to near-record flood levels. More than 250 mm of rain has fallen in the region since early Monday, causing the river level in the city to rise some 25 feet in less than 12 hours. The collapsed bridge crossed the river in the city of Kingsland, located between Austin and Llano.
A high pressure centre positioned over the U.S. Plains and Midwest is partly to blame for the onslaught of heavy rain, as it both funnels moisture from the Gulf of Mexico up through southern Texas and draws lingering tropical moisture up from western Mexico. The remnants of Hurricane Sergio followed this path to dump a separate round of flooding rain over much the same region at the end of last week.
Water rescues were reported to be underway through parts of Texas Hill Country, according to local media sources, and flash flood warnings remain in effect. The National Weather Service warns that, while the river is believed to have peaked as of early Tuesday afternoon, a second crest is expected Wednesday morning. At least one fatality is suspected to have been caused by the flooding; local news reported a body had been found "related to the flooding."
Unfortunately for the water-logged region, additional rainfall is expected in the coming days, as the prevailing flow from the Gulf of Mexico gets a shot of additional tropical moisture from the remnants of Tropical Storm Rosa, which is expected to sweep into the area late this week.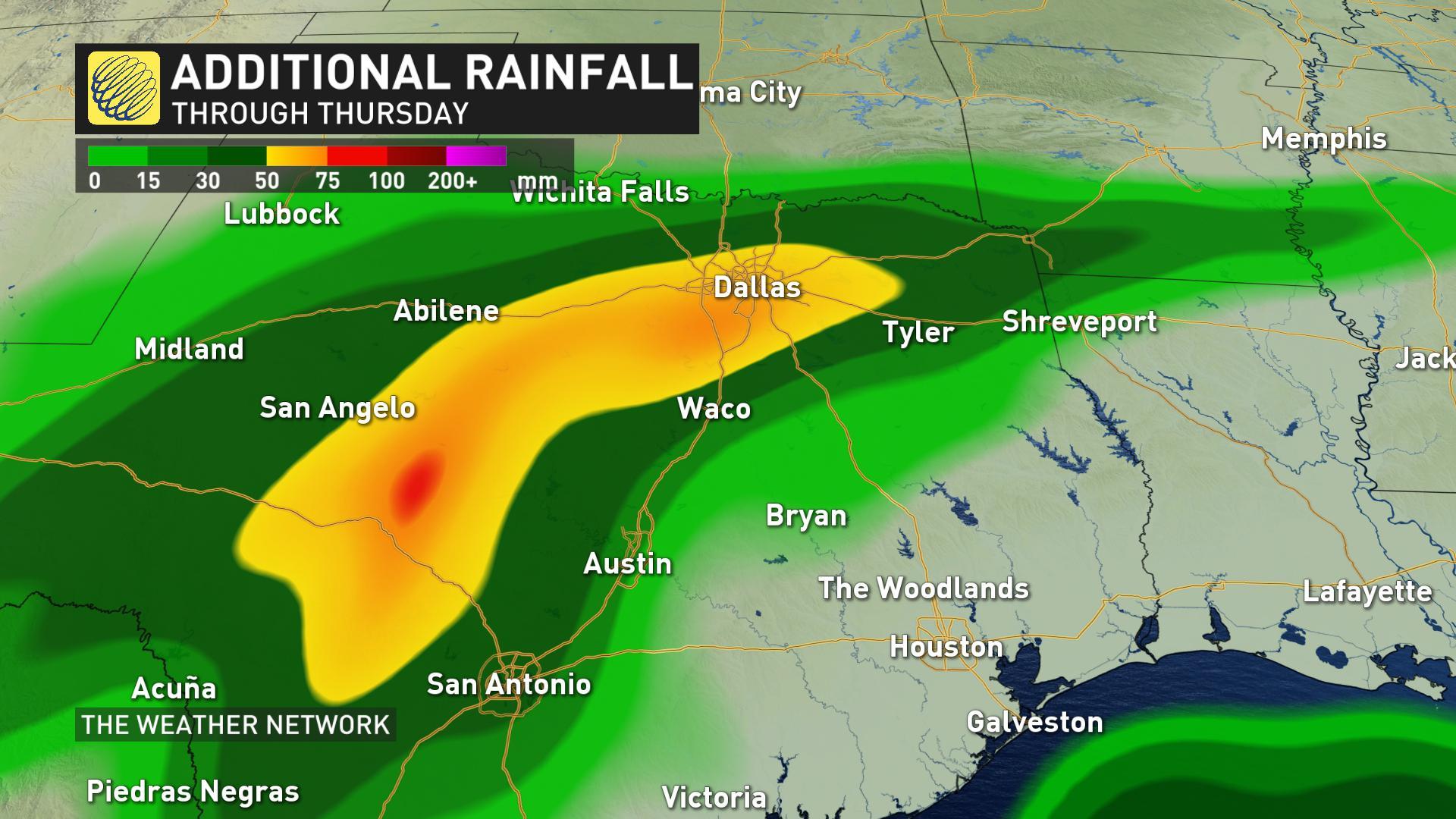 DRAMATIC IMAGES FROM THE FLOODING
WATCH BELOW: THE STORY BEHIND THE ONE HOME LEFT STANDING AFTER MICHAEL