SNOWY OCTOBER | Eastern Canada
Truck toppling wind, blizzard-like driving hits East, see it
Digital writers
theweathernetwork.com
Thursday, October 25, 2018, 11:36 AM - Just that like, green landscapes become white as much of eastern Canada gets stuck in a stormy and wintry pattern. Quebec's Gaspe Peninsula, parts of northern New Brunswick and Labrador take the biggest hit with this latest blast of snow with warnings for up to 30+ cm to fall through Friday. Ready or not, see the chilling photos, below.
BE PREPARED: Stay up-to-date on the warnings in your area
Road conditions quickly started to deteriorate across parts of northern New Brunswick on Wednesday, impacting commute times and giving some drivers the first real taste of the upcoming winter driving season.
"A little discouraging to have to make this plea in October, but please, slow down and drive for conditions. There is a lot of snow out there!," tweeted Fredericton Police.
And it hasn't just been the snow. The Wreckhouse winds toppled over a truck along a highway in southwestern Newfoundland on Wednesday as gusts reached 141 km/h. 
How long will this last? Get all the forecast details, here.
WATCH BELOW: WILLA REMNANTS HELP FUEL ANOTHER BEEFY SNOW IN QUEBEC
YOUR (OCTOBER) SNOW PHOTOS: 
CARS IN DITCH: HOW QUICKLY DRIVING CONDITIONS CAN DETERIORATE IN SNOW: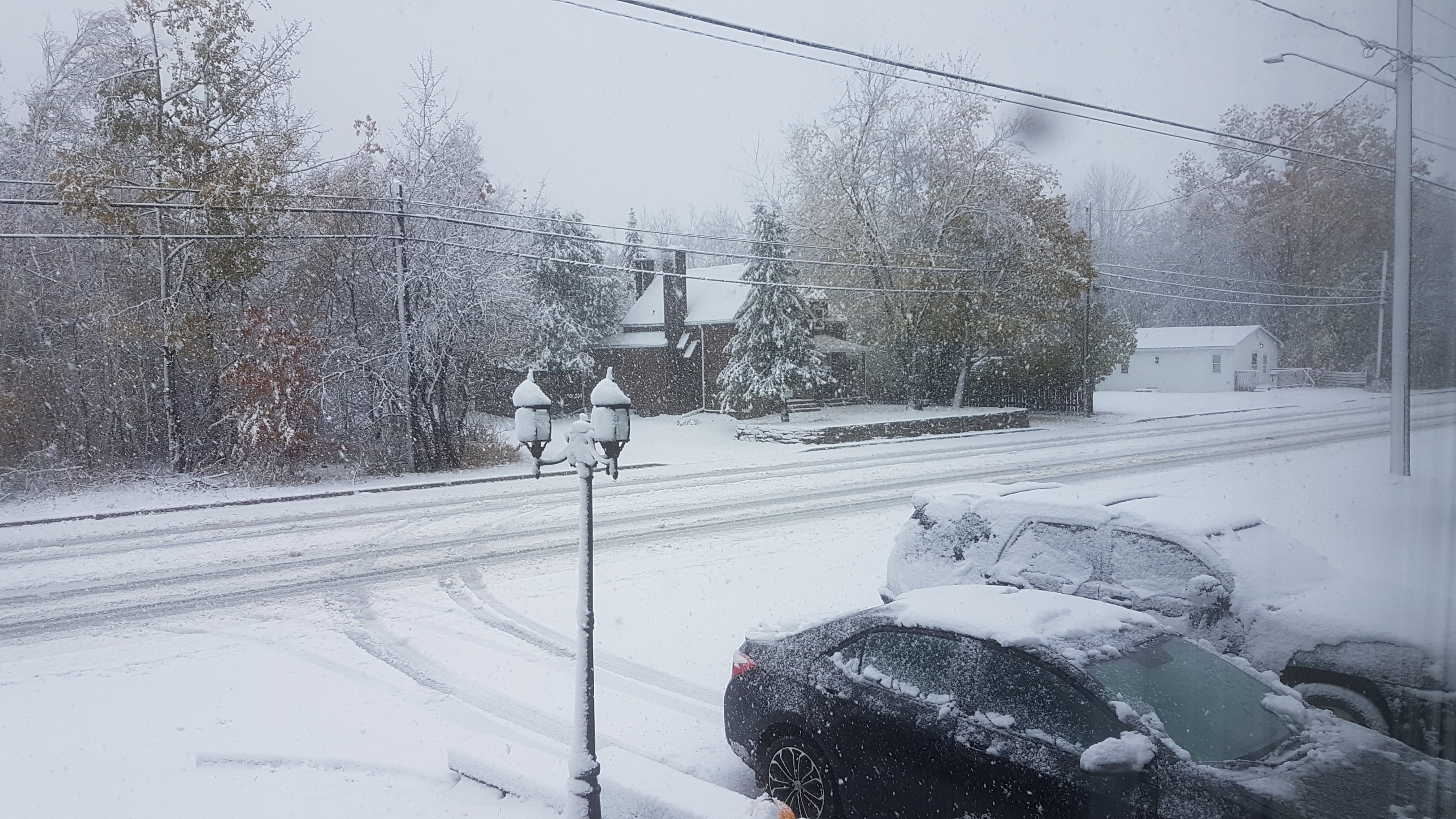 Brody Simpson - Miramichi, NB

Bordoninio Fabien - Sainte-Claire, QC
WATCH BELOW: ANOTHER STORM LOOMS FOR ATLANTIC CANADA THIS WEEKEND