HISTORIC DISCOVERY
Dinosaur tail discovered preserved in amber, feathers intact
Daksha Rangan
Digital Reporter
Thursday, December 8, 2016, 4:50 AM - A recent Canadian study confirms a significant discovery from the prehistoric world -- a segment from the feathered tail of a 99-million-year-old dinosaur, preserved in amber.
A report published in the journal Current Biology ties the amber-encased tail to a non-avialan theropod (in other words, a two-legged, likely carnivorous dino that couldn't fly.)
---
GREAT OUTDOORS TOOL KIT: Be prepared for spending time outdoors with The Weather Network's online essentials: WEATHER ALERTS | RADAR | HIGHWAY FORECAST | LATEST WEATHER NEWS | FOLLOW ON TWITTER
---
An x-ray image helped determine soft tissue features and concealed bone-related parts of the tail, which were concealed by its dense feathers, the study's summary notes.
Blood was also found in the amber.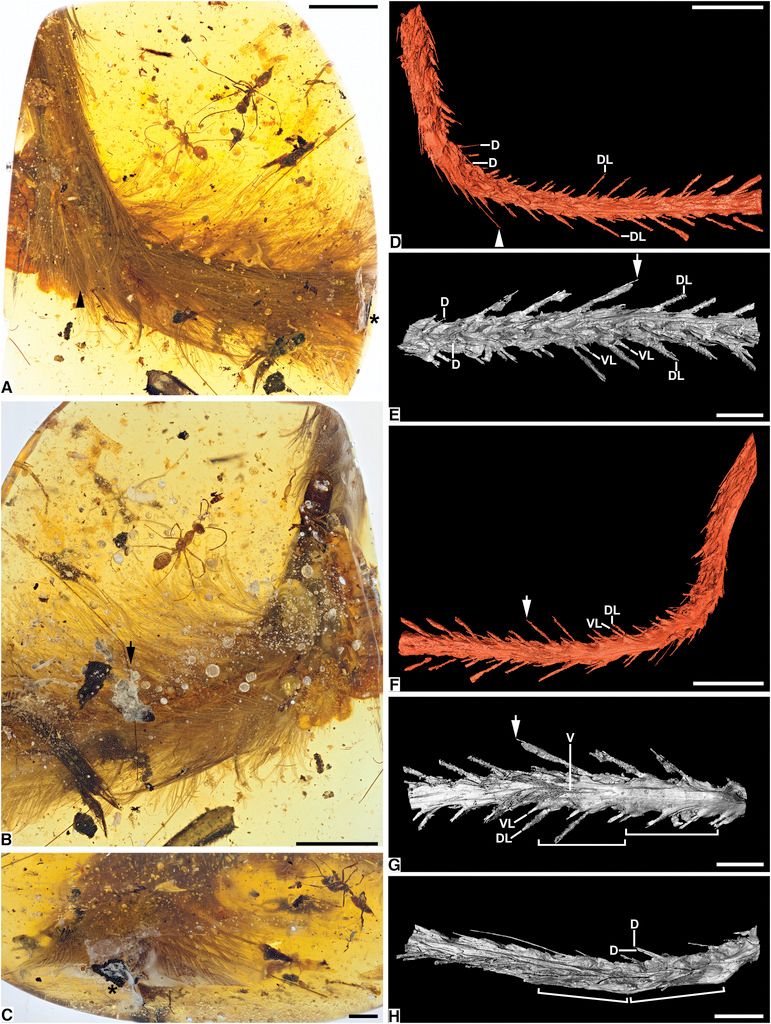 The study was conducted by researchers at the University of Alberta, and the small tail segment preserved in amber was originally part of the Royal Saskatchewan Museum's collection. The amber originally comes from Myanmar.