It's Snow Surprise | British Columbia
The best gift is coming to B.C., details enclosed
Tyler Hamilton
Meteorologist
Wednesday, December 5, 2018, 9:02 PM - Well, you've just opened your first present of the holiday season, the mountains of British Columbia are forecast to get some significant snow just in time for the winter break. Read on to find out the snow-filled details:
WINTER PATTERN FOR B.C.
First weak low this weekend can bring a wintry-mix early Saturday to higher terrain around the South Coast
Sunday's low has the highest freezing level over the next several days, then it's all downhill (lower) from there
Through next weekend, 50+ cm of fresh powder possible
(Share your weather | Upload photos and video to our gallery)
The video above is the proof – try to count the number of systems over the next week. Each track has unique fingerprint when it comes to our snow levels. Here is a sampling of the myriad of tracks that are possible to impact British Columbia in a winter season. The lows over the next week will favour #3 and #4 below: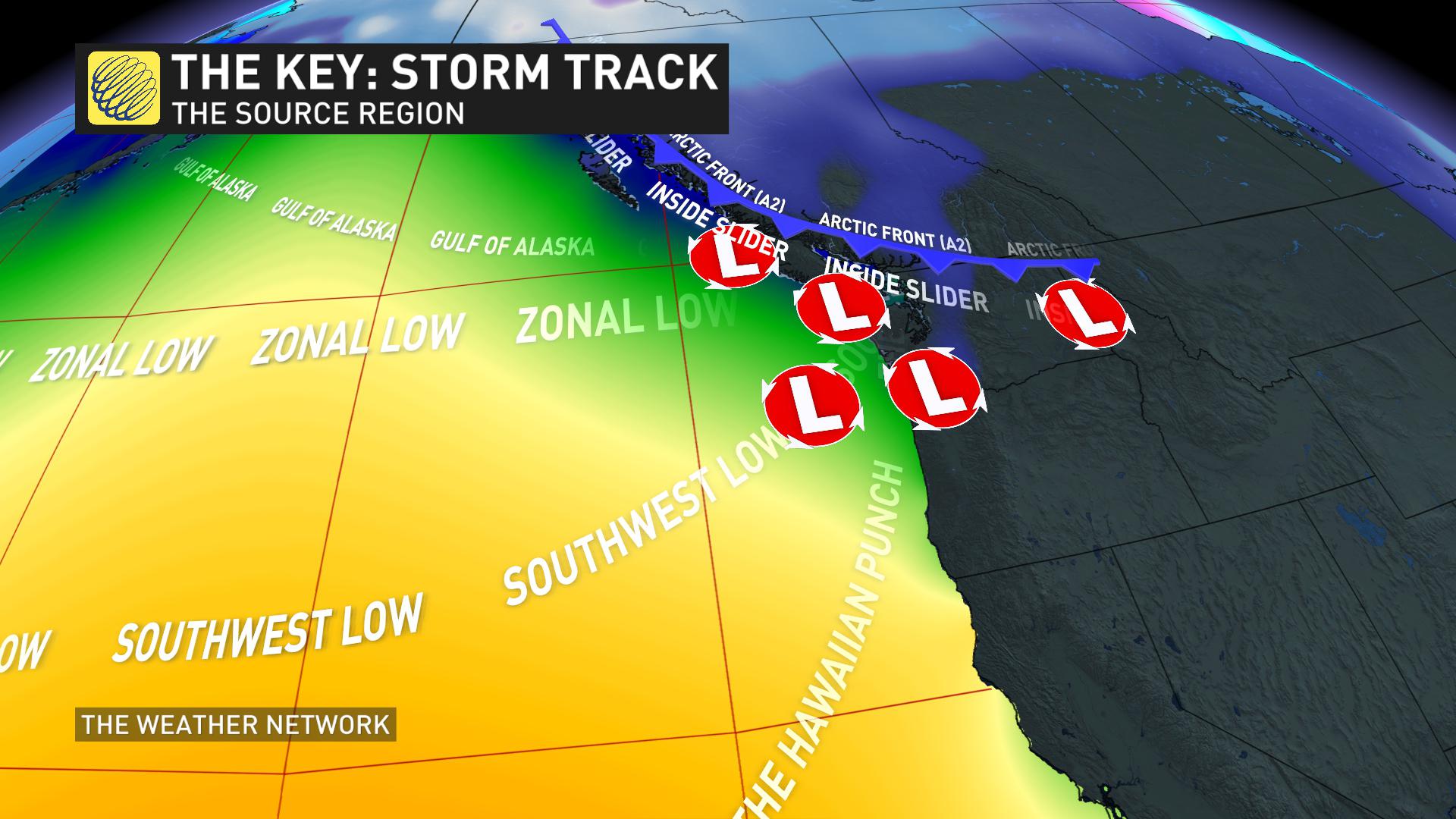 1) The Arctic Front: typically associated with short, but intense burst of snows, and the air tends to replace modified arctic air with the true thing. Informally, it's known as the 'freight train.'
2) Inside Slider: A low that doesn't pick up a lot of Pacific moisture, but has lower than normal freezing levels. A good recipe for snow to sea level in December and January for the Lower Mainland
3) Gulf of Alaska: Low pressure systems tapping into the polar jet, generally containing modified arctic air, and have freezing levels around 1000m or so for the South Coast. 
4) Zonal Low: These lows have produced very strong wind storms in the past and give classic over-running (snow to rain) events for the Lower Mainland with heavy wet snow turning to a sloppy mess. These lows having varying freezing levels.
5) Southwest Low: These become dangerous for the ski season, and often temporarily shoot freezing levels to over 2000 metres.
6) Pineapple Express/Hawaiian Punch: Associated with the heaviest rains and highest freezing levels; consequently, not kind to the ski hills, as freezing levels can soar to over 3 km above sea level.
NORTH SHORE MOUNTAINS THIS WEEKEND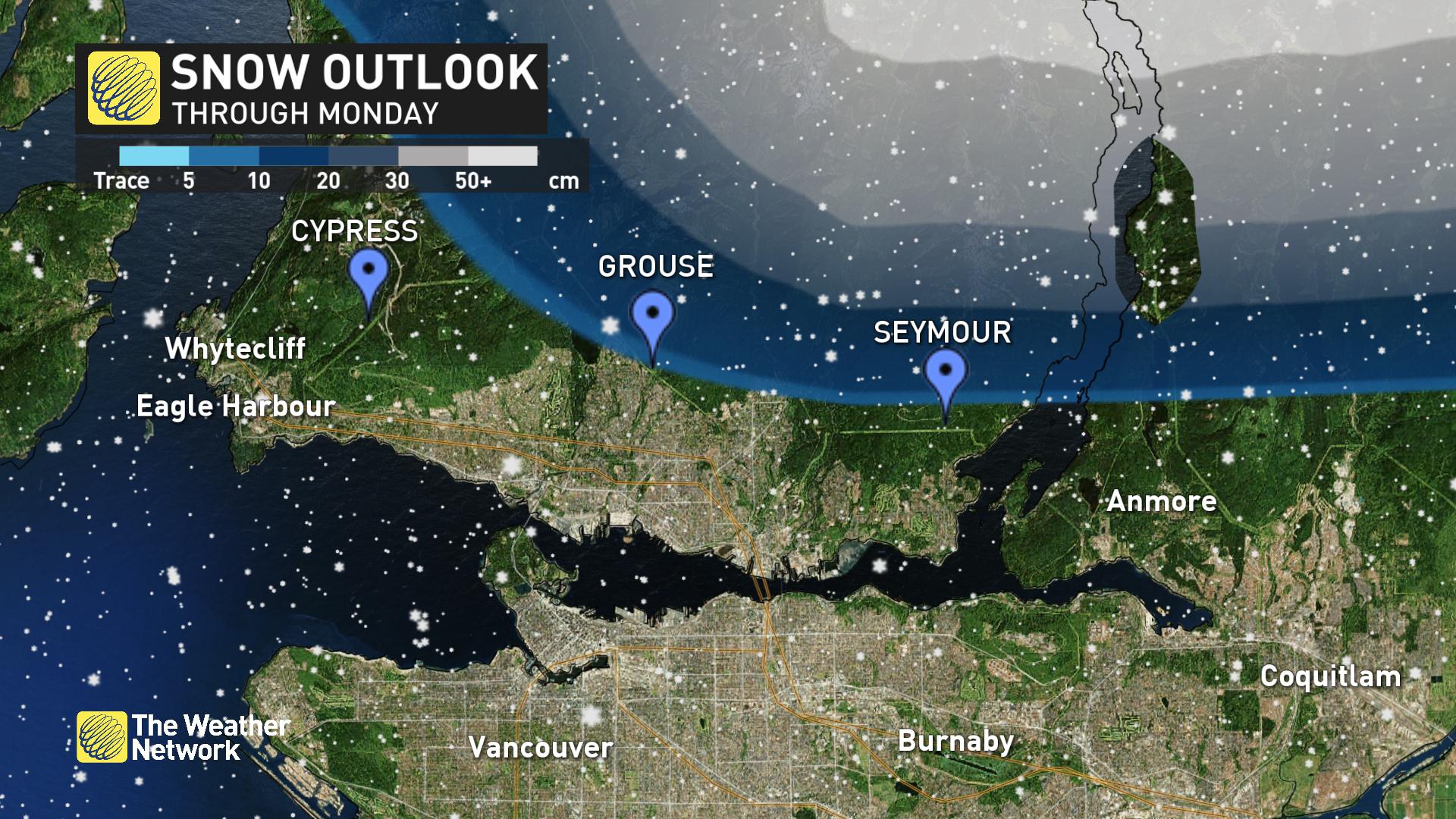 A close call is shaping up, as expected several times during an El Niño year. Saturday will start as snow for Seymour, Grouse, and Cypress, but a switch to rain (or wintry-mix) is expected for all of the ski hills for a portion of Sunday, before turning back to wet snow Sunday evening. Whistler is likely immune from the wintry mix, and will stay as wet snow.
MUST SEE: WHITE REINDEER SPOTTED