Sunday, October 25th 2020, 2:09 am - Your Weather First has the inside scoop on the weather forecast for the GTA and Greater Golden Horseshoe area – directly from The Weather Network's Forecast Centre meteorologists. The insider info here will help you make better decisions when weather is a factor in your plans.
Chilly Weather Continues for Sunday
Clouds will mix with some sunshine during Sunday, but temperatures will be a few degrees cooler than seasonal.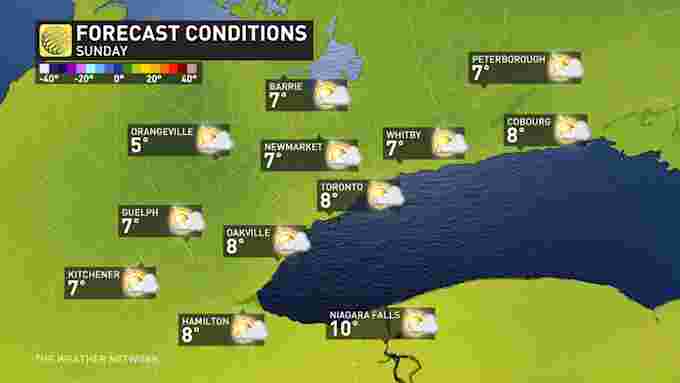 Showers & Chilly Start to Next Week
Occasional showers are likely on Monday with temperatures several degrees cooler than seasonal.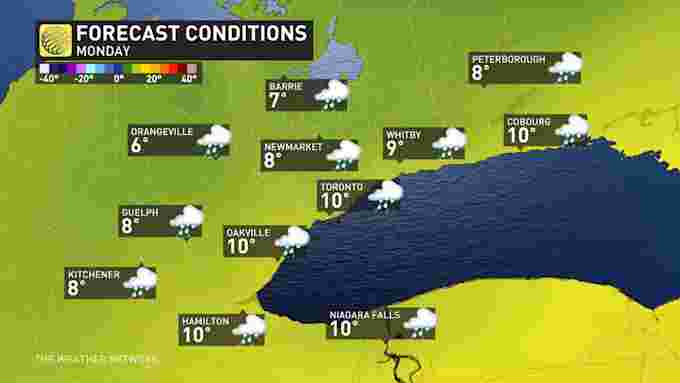 Showers will end during Monday night, but a passing shower is still possible on Tuesday with rather chilly temperatures. In fact, we could see some wet snow flakes across the higher terrain northwest of the GTA.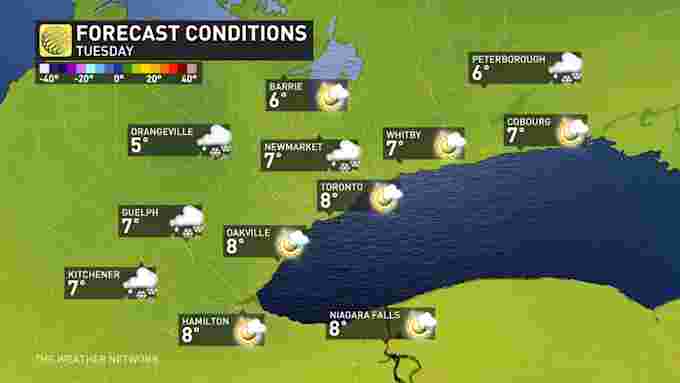 Chilly Weather Mid & Late Next Week
The rest of next week will be cooler than seasonal. A passing shower is possible, but we will finally get a break from the very active and wet weather pattern.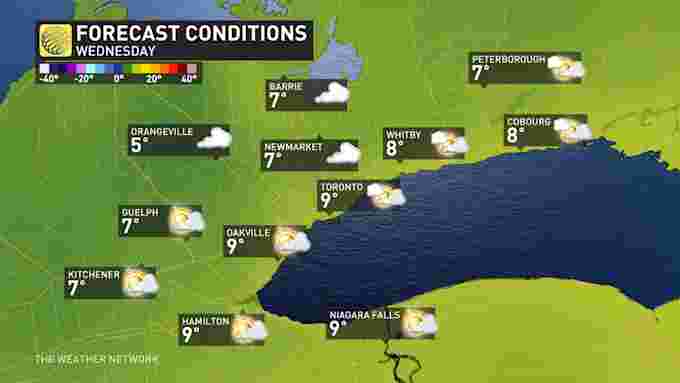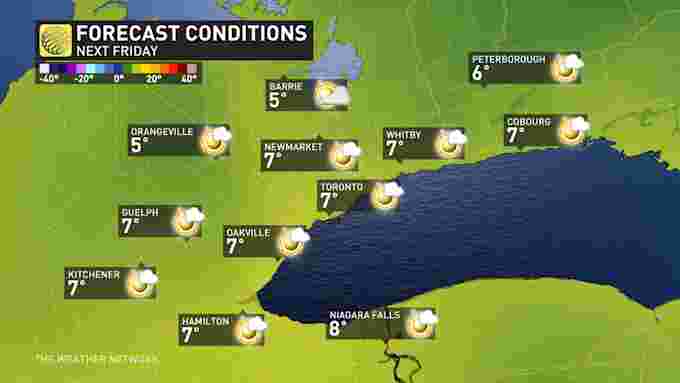 Near Seasonal for Halloween Weekend
It looks like temperatures will trend closer to seasonal next weekend (Halloween & November 1st) and at this point it appears that we should be dry through at least Saturday,
Cool Start to November; Warming Trend to Follow
Cooler than seasonal temperatures are expected for the first few days of November. However, much milder weather to our west is expected to spread into our region later in the week and we are watching the potential for an extended stretch of above seasonal temperatures heading into the second week of November. Of course, seasonal temperatures by that time are cooler, so it is unlikely that we will see 20C again.