Tuesday, January 19th 2021, 6:48 am - Your Weather First has the inside scoop on the weather forecast for the GTA and Greater Golden Horseshoe area – directly from The Weather Network's Forecast Centre meteorologists. The insider info here will help you make better decisions when weather is a factor in your plans.
Blustery Tuesday; Occasional Flurries
Today will be partly sunny and blustery day with wind gusts of 50+ km/h. Passing flurries are likely, but heavier snow is likely across the snowbelts southeast of Lake Huron and Georgian Bay.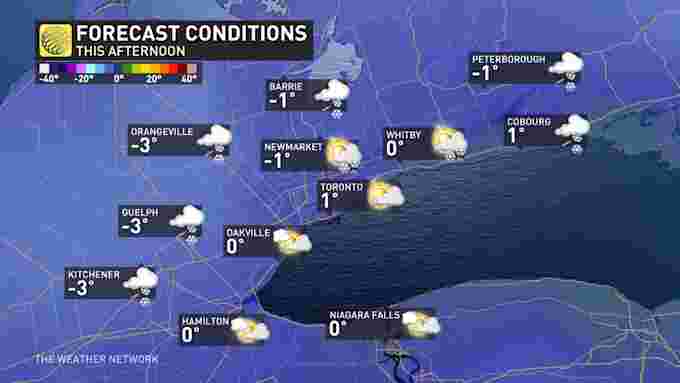 Partly Sunny & Cold (Seasonal) Wednesday
Wednesday will be the coldest day of the week, but temperatures will be within a degree of seasonal with a mix of sun & clouds and passing flurries.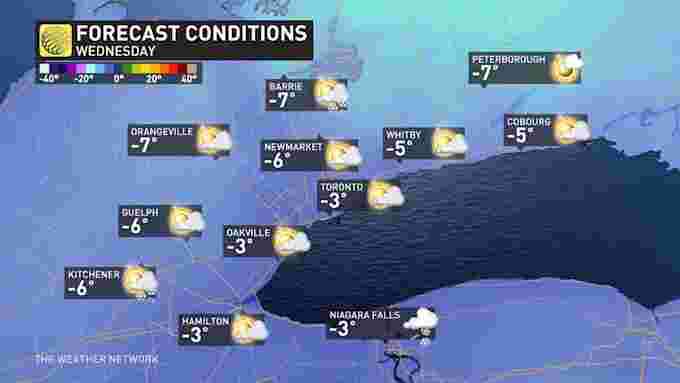 Windy Thursday; Morning Snow Showers; Milder PM
A period of snow will develop during the predawn hours of Thursday and end during the early morning. Accumulations will range from just a dusting to 3 cm (the higher end of the range will be found north of the 401). The rest of the day will be cloudy with sunny breaks with a gusty southwest wind (gusts to 50 km/h). Temperatures will rise well above freezing during the afternoon.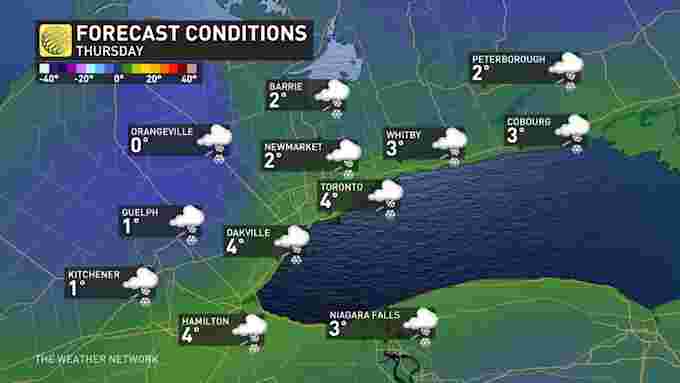 Partly Sunny, Passing Flurries & Cooler Friday
Friday will be partly sunny with passing flurries and a few degrees cooler than Thursday, but still rather mild for late January.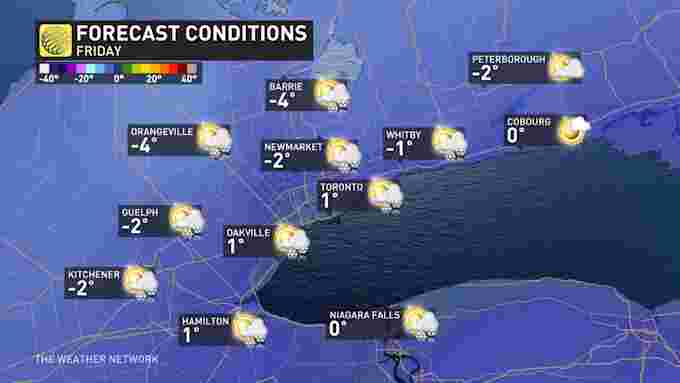 Partly Sunny & Colder for the Weekend
Saturday will be partly sunny and seasonably cold.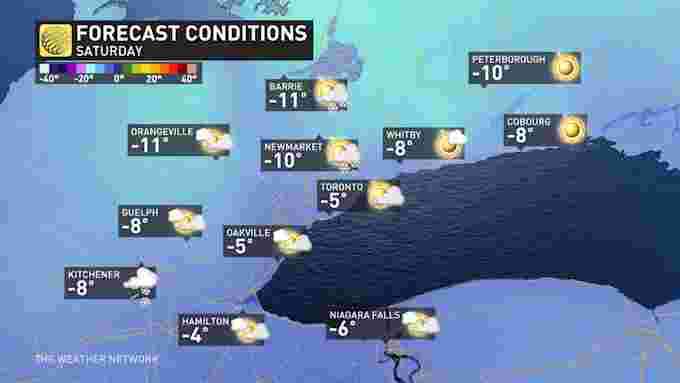 Sunshine on Sunday will fade behind increasing clouds late in the day.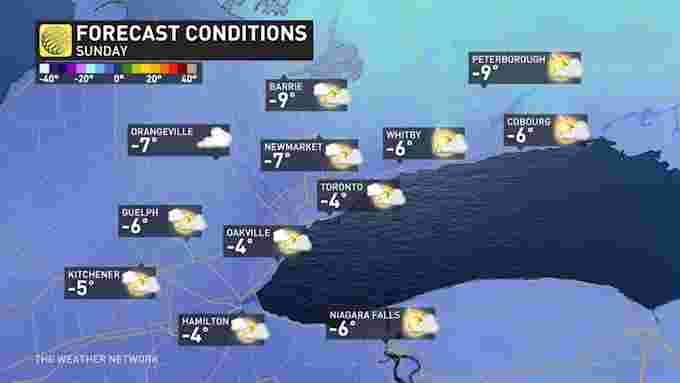 Colorado Low Possible Early Next Week
We are watching the potential for a Colorado Low during Sunday night and Monday that could bring snow and possibly ice pellets and freezing rain to our region. However, forecast confidence in the track storm (and potential impacts to our region) is still very low since this is still nearly a week away.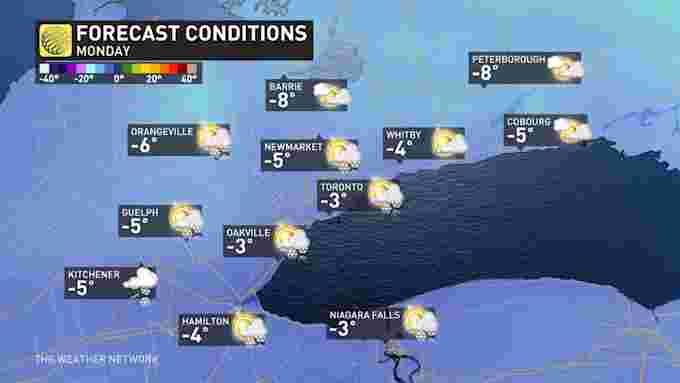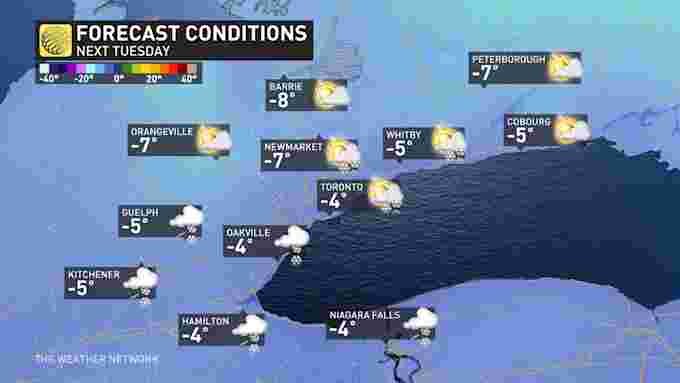 Temperatures for most of next week will be near or on the cold side of seasonal.