Monday, March 25th 2019, 8:59 am - Your Weather First has the inside scoop on the weather forecast for the GTA and Greater Golden Horseshoe area – directly from The Weather Network's Forecast Centre meteorologists. The insider info here will help you make better decisions when weather is a factor in your plans.
Sunny & Cooler Early This Week
Abundant sunshine is likely through the first half of this week. However, colder weather has also returned with high temperatures a couple degrees cooler than seasonal despite the full sunshine.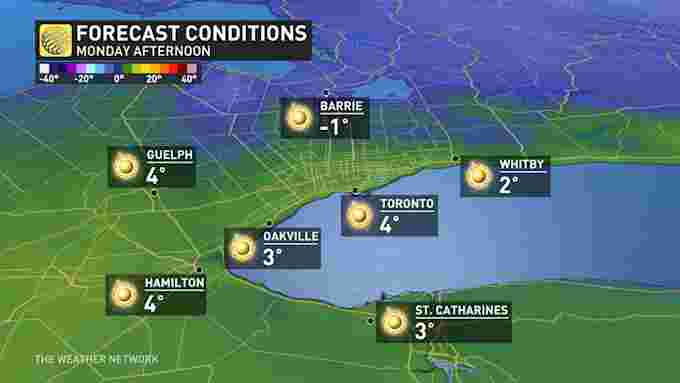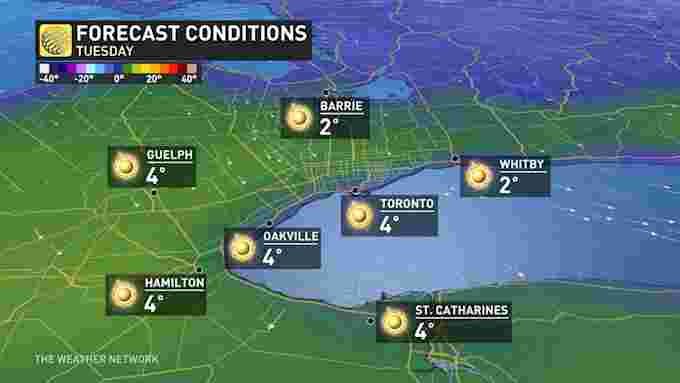 Sunny & Milder Mid-Week
Warmer weather will return for the middle of the week with near seasonal temperatures for Wednesday.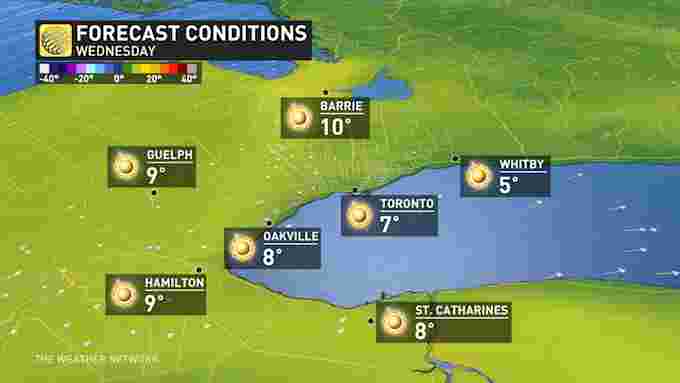 Unsettled Late Week
Thursday will be a mild day, but our next system will arrive more quickly than initially expected and that will keep us from getting as warm as previous forecasts. We will be mostly cloudy with the threat for showers, but the day will not be a washout.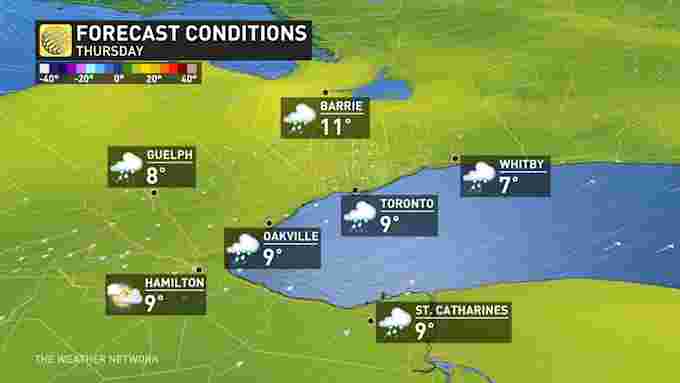 Near seasonal temperatures are expected for Friday with some sunshine returning, especially across northern parts of our region (the clouds could linger longer towards Lake Erie and Niagara.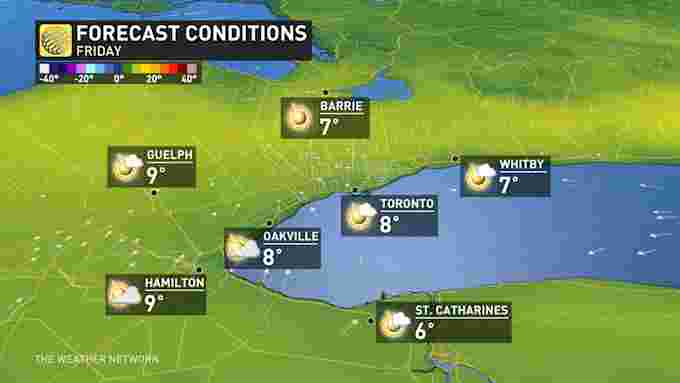 Tricky Forecast for the Weekend - Wintry Precip Possible North
On Saturday, Southern Ontario will be the dividing line between warm weather to the south and colder weather just to our north. A significant system will track along this boundary. The most likely scenario brings mild and wet weather to the region on Saturday followed by cooler weather behind the system for Sunday and the start of next week.
However, there is the threat for significant snow to our north including parts of Cottage Country. There are some models that bring the boundary further to the south. IF that occurs, we would have the threat for snow/ice into at least northern parts of the GTA during the weekend.
Colder than seasonal temperatures are expected for the start of next week as we begin the month of April. Milder weather is expected for the middle and end of next week.