Tuesday, October 22nd 2019, 5:07 am - Your Weather First has the inside scoop on the weather forecast for the GTA and Greater Golden Horseshoe area – directly from The Weather Network's Forecast Centre meteorologists. The insider info here will help you make better decisions when weather is a factor in your plans.
Rain This Morning; Gusty Wind & Late Day Clearing
Widespread rain will continue through this morning, and then diminish to scattered showers this afternoon. This afternoon will be windy (gusts 50-60 km/h) and we will briefly see some sun late in the day. Temperatures will be rather mild for late October with highs in the mid teens.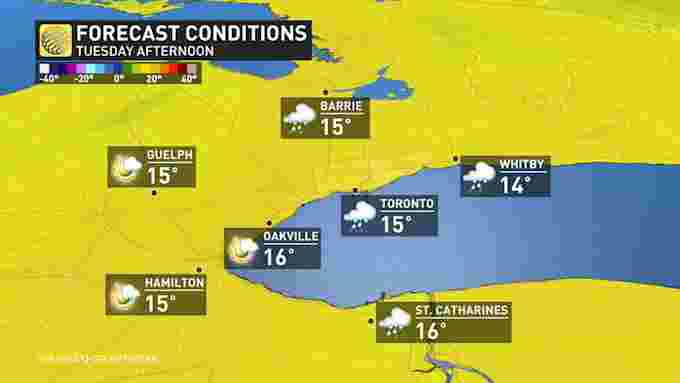 Brisk and Cooler Wednesday
Wednesday will be windy (gusts 50-60 km/h) with a mixture of sun and clouds. A passing showers is possible (especially across northern parts of the Golden Horseshoe). More numerous showers are likely east of Georgian Bay and Lake Huron. Temperatures will be near seasonal.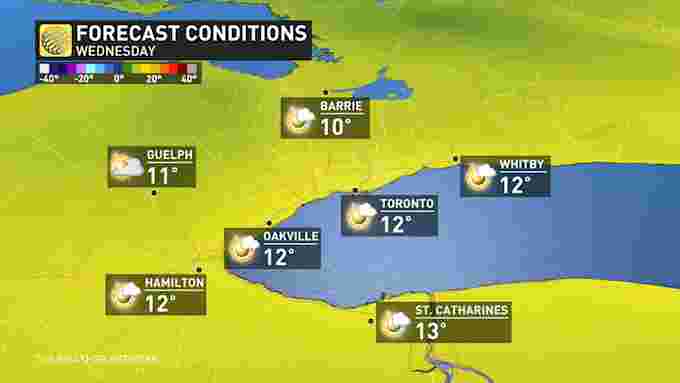 Near Seasonal & A Few Showers Late Week
Thursday will be mostly cloudy with some limited sun. A few showers are likely during the morning, but much of the day wwill be rain-free.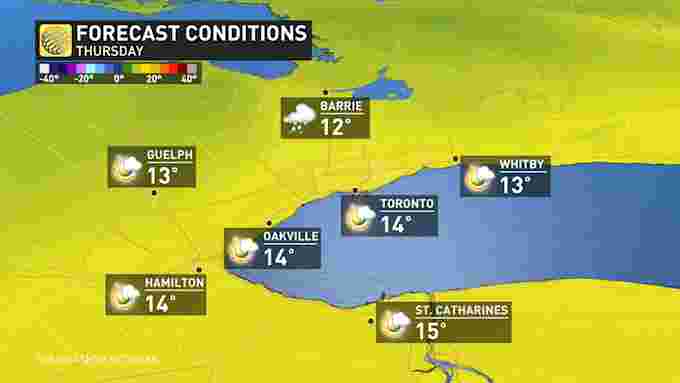 Friday will be partly sunny and chilly with a risk for a passing shower.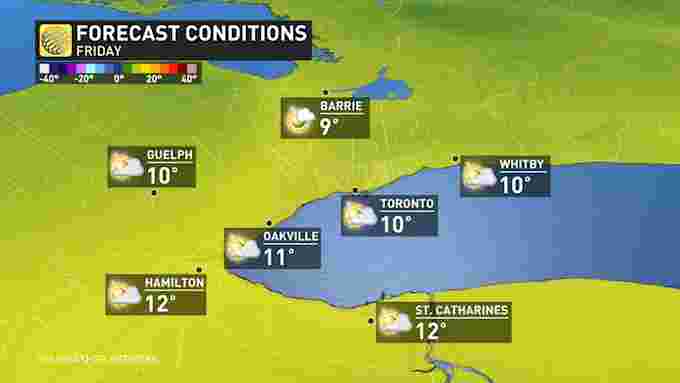 Mostly Sunny & Seasonal Saturday; Increasing Threat for Rain Sunday
Saturday will bring a one more great opportunity to get out and enjoy the fall colours. After a frostly start to the day, we will abundant sunshine with temperatures recovering to near seasonal.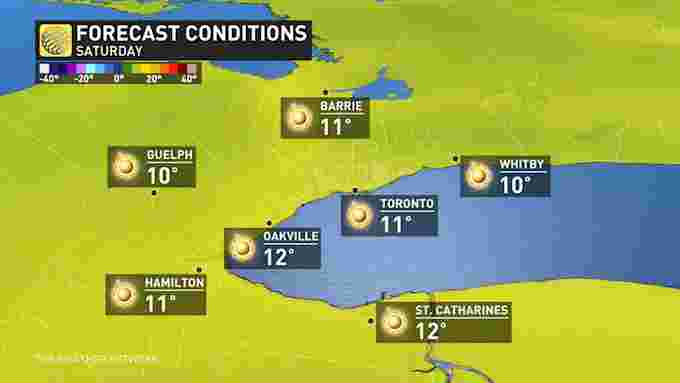 On Sunday, it now looks like a large moisture-laden system will approach our region. It looks like the day will start dry, but we will have an increasing threat for rain by late morning and especially during the afternoon.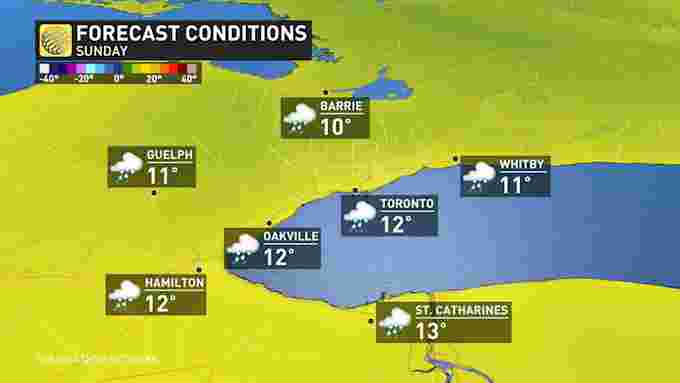 Colder & Active Pattern for Halloween and into Early November
We have been discussing the transition to a much colder pattern that would begin during the final week of October and continue into early November. It now appears that the transition to colder weather will be delayed until Halloween. The initial shots of frigid weather will take aim at the Prairies instead of the Great Lakes and this will allow us to see some milder weather early next week.
However, we still expect chilly weather will arrive for Halloween with the potential for a significant fall storm as we make the transition to colder weather. It is too early to have confidence in the track and timing of this storm, but this could have a significant impact on Halloween.
Colder weather during early November could lead to some significant lake effect snow in the traditional snowbelts.