Sunday, March 29th 2020, 12:11 am - Your Weather First has the inside scoop on the weather forecast for the GTA and Greater Golden Horseshoe area – directly from The Weather Network's Forecast Centre meteorologists. The insider info here will help you make better decisions when weather is a factor in your plans.
Rain & Thunderstorms Develop Tonight
Tonight will be windy with periods of rain and possibly a thunderstorm developing.
Windy & A Brief Warm-up Sunday
Sunday will be windy (gusts 60-80+ km/h) with showers and thunderstorms ending during the morning. Clouds will then mix with some sunshine for a couple hours and temperatures will briefly become very warm (near 20C!) during midday. Temperatures will then drop as a cold front crosses our region during the afternoon. A quick round of showers or thunderstorms is possible as the cold front tracks across the region.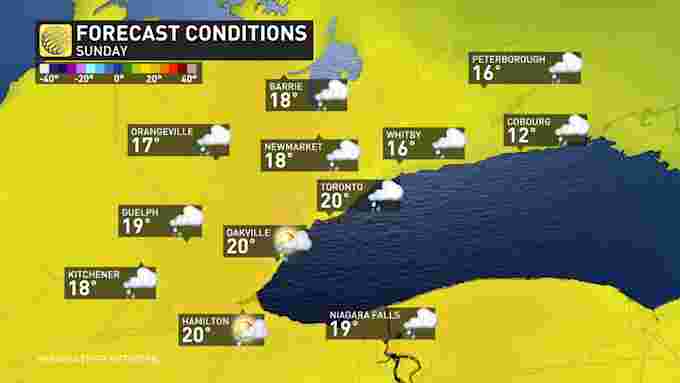 Sunday night with be windy and colder with rain and snow showers to the northwest of the GTA.
Mostly Cloudy Monday & Near Seasonal
Scattered showers will linger into Monday, especially north and east of the GTA. Temperatures will be near seasonal.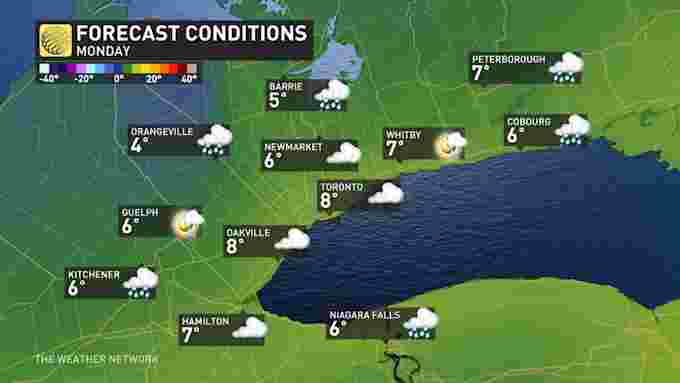 Partly Sunny & Seasonal Tuesday
Clouds will mix with some sunshine on Tuesday (the final day of March) but temperatures will be a couple of degrees cooler than seasonal.
Fair and Milder Mid & Late Week
Wednesday (first day of April) will be partly sunny and a couple of degrees milder.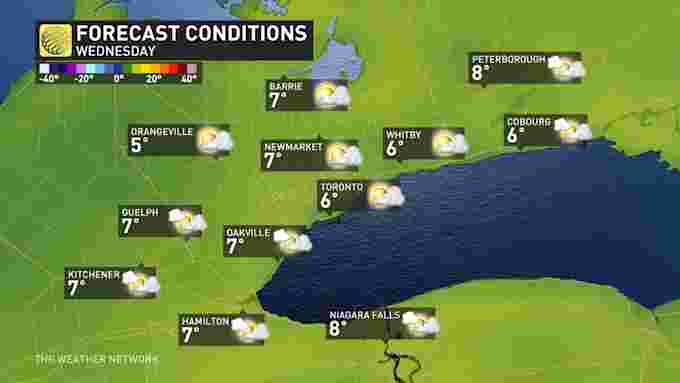 Thursday and Friday should feature pleasant early spring weather with a mix of sun and clouds and temperatures approaching double digits.
Cool weather is expected to return during next weekend and near seasonal or cooler than seasonal temperatures are expected to dominate the following week.