Saturday, May 8th 2021, 1:00 am - Your Weather First has the inside scoop on the weather forecast for the GTA and Greater Golden Horseshoe area – directly from The Weather Network's Forecast Centre meteorologists. The insider info here will help you make better decisions when weather is a factor in your plans.
Partly Sunny & Passing Showers Saturday
Sunshine will mix with cloudy periods on Saturday. Showers are possible early in the morning for areas to the west of Toronto. A period of showers likely across the region during the afternoon, but most of the day will be dry.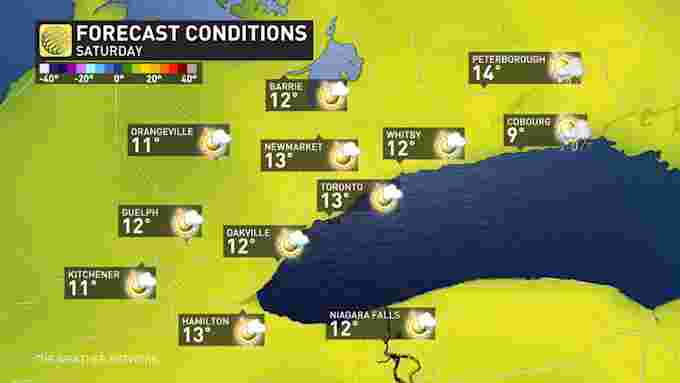 Partly Sunny & Cool for Mother's Day
Sunshine Sunday morning will fade behind increasing clouds during the afternoon. Showers are possible late in the day across the Niagara region.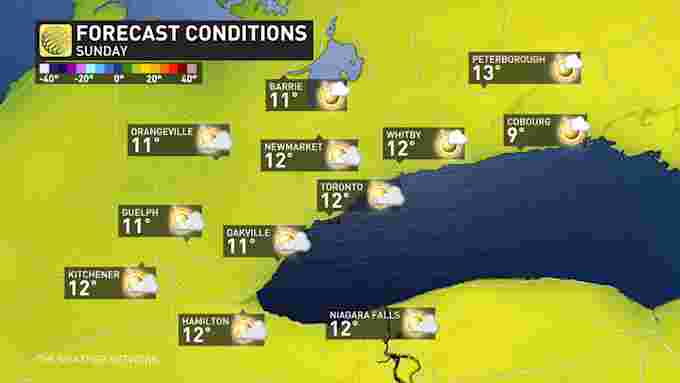 Partly Sunny, Scattered Showers & Chilly Early Next Week
Monday will be partly sunny with a risk for scattered showers during the afternoon.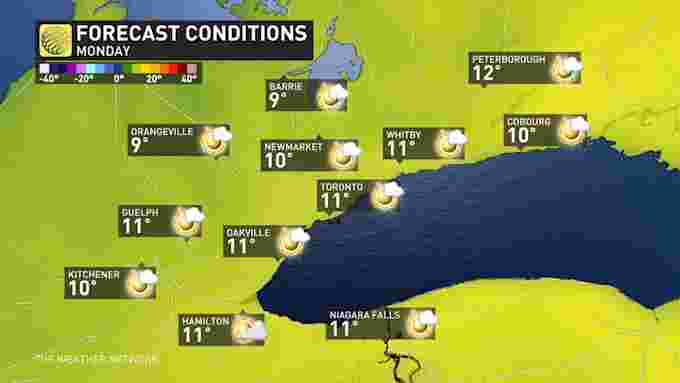 Tuesday will be similar to Monday - a mix of sun and clouds with showers possible, but most of the day will be dry. Temperatures will be even cooler - struggling to reach double digits.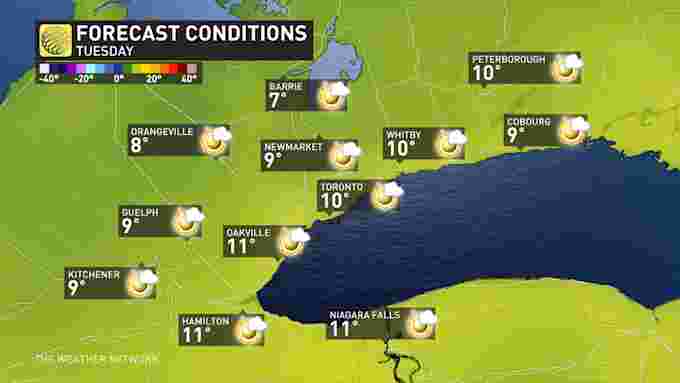 Mostly Sunny & Pleasant Wednesday
Wednesday will be sunny and not as cold, but temperatures will continue to be below seasonal.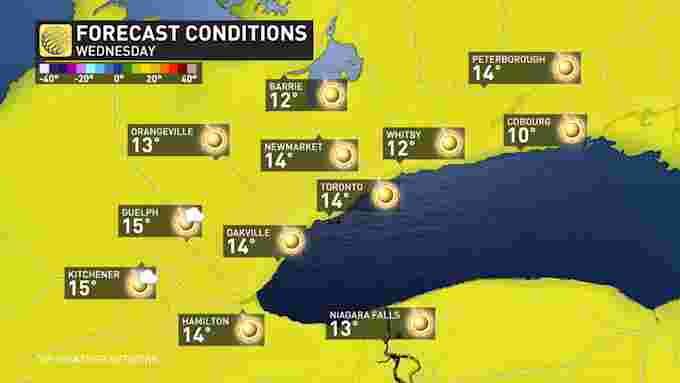 Partly Sunny & Cool Late Next Week; Showers Possible
Thursday and Friday will be partly sunny with temperature continuing to run about 5 degrees cooler than seasonal. However, we watching a system that is expected to track south of the border, but if the storm track shifts further north we will see periods of rain Thursday and Friday.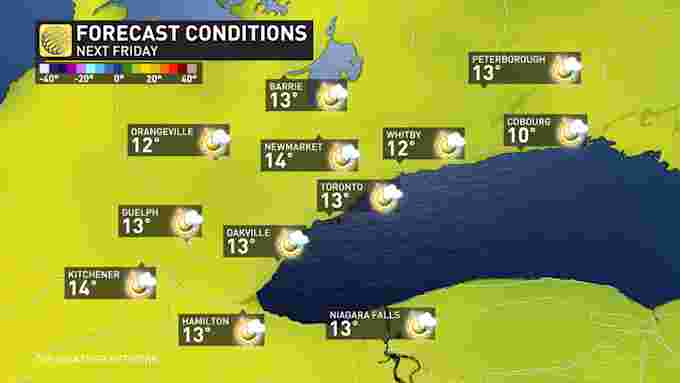 The chilly pattern will slowly relax at the end of next week with temperatures recovering to near seasonal for next weekend.