Tuesday, March 29th 2022, 5:50 am - Everyday heroes can be found in many different types of caregivers: from loving parents, to loyal friends, to our local health-care workers.
Everyday heroes walk amongst us daily and you're likely one of them!
Caregivers are compassionate people who dedicate most of their time and effort to helping others with their needs, big or small. Independent Personal Support Worker (PSW) Michelle Clermont, is one of them.
"Every day there are connections that you make."
Clermont has been helping seniors and people living with disabilities since 2017. Clermont assists with their hygienic needs and health requirements - all while finding the time to brighten their spirits.
"It's not just the physical requirements of helping them wash or helping them get dressed, but it's also keeping their home welcoming and feeling like home to them," explains Clermont.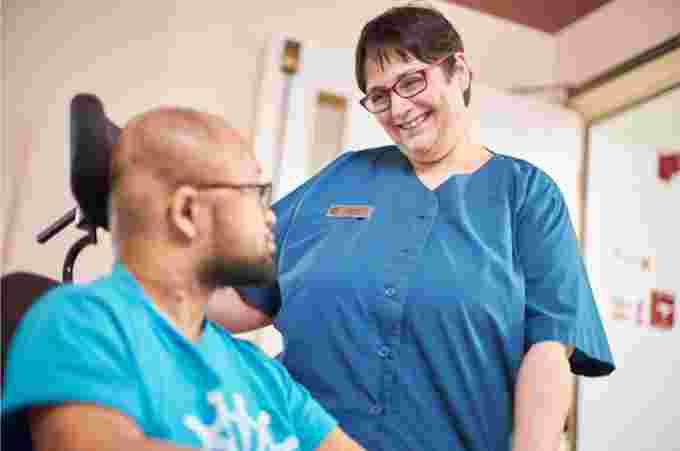 Michelle Clermont has been working as an Independent Personal Support Worker since 2017 (Photo provided).
Clermont says she was inspired to become a PSW after witnessing financial abuses in the long-term care system.
"I actually had a grandmother who had dementia… and it drove me to decide that for the rest of my life, I wanted to make a difference to seniors and ensure that they knew that they were safe and protected under my care," expresses Clermont.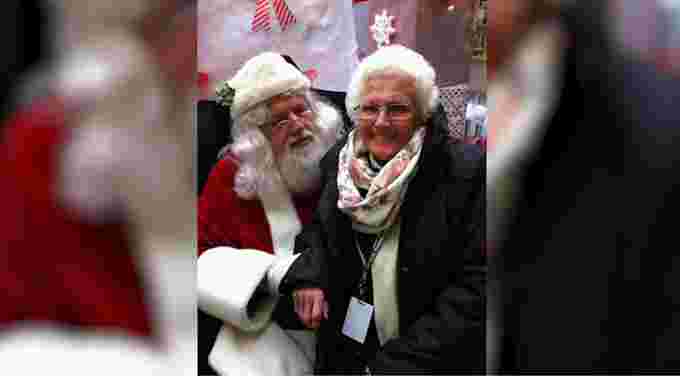 Michelle Clermont's grandmother seen posing with Santa Claus. (Photo provided).
The COVID-19 pandemic certainly highlighted the need for caregivers, and at the pandemic's height, Clermont was there to help seniors feel at ease and comforted.
"I was doing groceries for people, I actually cut people's hair during that first part of the pandemic. You know, people will say things like, 'Oh, I feel so much safer when I'm with you and or you really make my day a little bit brighter,'" gushes Clermont.
While Clermont is a caregiver by trade, anyone who's helped someone in need can also be considered a caregiver.
"Many of us are actually caregivers," explains Mona Sabharwal, Senior Vice-President of Rexall Pharmacy Services. "We don't always think of ourselves in that way, but if you have a child, if you have a spouse, if you have an elderly parent, you've probably engaged in some sort of caregiving throughout your lifetime."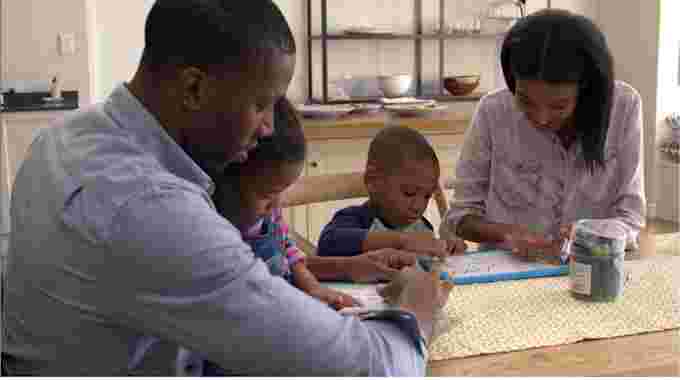 Supporting your family can be considered a form of caregiving (Credit: Storyblocks Enterprise).
But as a caregiver, it's important to take a breather every once in a while — and that's where our friends at Rexall can help.
"At Rexall we are committed to caring for Canadians one person at a time, we have been very deliberate to create tools that can help make caregiving just a little bit easier." said Sabharwal.
Through their Be Well Loyalty and Wellness app, Rexall hopes to give caregivers an easy to use tool for accessing their health needs on top of the health needs of those they care for.
"You can use that app directly to manage your loved ones' prescriptions. You can submit a new prescription simply by taking a picture of it. You can refill your prescriptions with one swipe. It's really very intuitive. And if you can do that, all through an app and save you know an hour of your day. It's the best gift we can give a caregiver," expressed Sabharwal.
Rexall also offers delivery options to help save caregivers those extra precious minutes.
"Caregivers are essential to ensure the health and wellbeing of a more fragile portion of the population and what could be more important than that," said Carolyn Wright, Board member Rexall Care Network.
Whether you're a professional caregiver like Clermont or have a caregiver in your life, it's important to take the time to thank them.
Caregivers are incredibly generous people, who certainly make the world a brighter place just by being it.