Wednesday, May 13th 2020, 11:05 am - The park is currently closed due to the pandemic.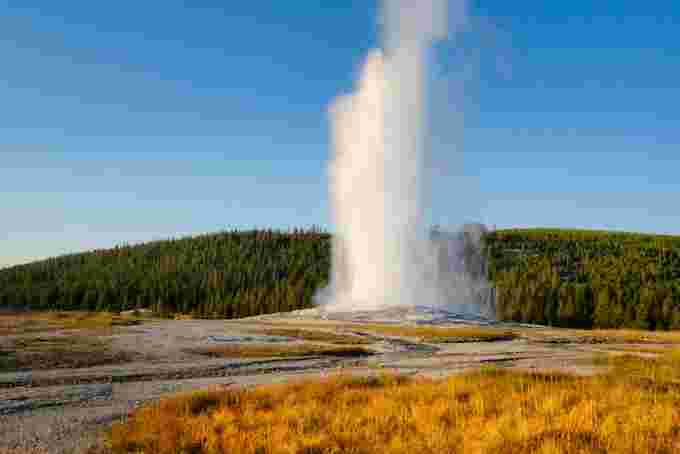 File photo of Old Faithful courtesy: Getty Images
Park officials confirmed the woman entered the park -- which is currently closed to the public since March 24 due to the COVID-19 pandemic --Tuesday morning and fell into a thermal feature at Old Faithful.
Officials could not confirm which thermal feature she fell into but said the incident occurred while she was backing up to take photos.
After the accident, the woman drove for approximately 80 kilometers until park rangers stopped her near Mammoth Hot Springs. She was then flown to an Idaho hospital, AP reports.
The woman's name or the extent of her injuries is unknown.
Even when the park is operational, visitors are told to stay on the boardwalks near Yellowstone's thermal features. Falling into one can result in injury or death.
BELOW: MAN SUFFERS GRUESOME DEATH AFTER FALLING INTO YELLOWSTONE GEYSER