Hypothermia stopped this woman's heart for six hours
Friday, December 6th 2019, 6:48 pm - A 'medical miracle' in Spain.
A serious risk to those spending time outdoors in the winter, hypothermia nearly killed thirty-four-year-old Audrey Schoeman. Then, it helped save her life.
The British woman was caught in a snowstorm while hiking in the Pyrenees Mountains in Spain and passed out. She was taken to the Vall D'Hebron Hospital in Barcelona, suffering from severe hypothermia, and went into a cardiac arrest that lasted for six hours.
While this would generally have only one outcome -- death -- in Schoeman's case, her body's icy temperature actually worked in her favour.
Dr. Jordi Riera, a member of the team who worked to save Schoeman, told CNN the woman is a "very rare case," as the human brain usually suffers irreparable damage once the heart has stopped beating for about five minutes.
Schoeman's body temperature had dropped from the usual -- between 36.5 and 37.5ºC -- to a frigid 18ºC, and Riera credits this extreme drop in body temperature with Schoeman's ability to survive with a "perfect neurological outcome." While the extreme cold stopped her heart, it also slowed her brain metabolism, meaning the organ was better able to cope with the lack of oxygen.
The Vall D'Hebron team used a device that replaces the function of the heart and lungs -- called an extracorporeal membrane oxygenation machine -- to keep her alive while they slowly warmed her body.
After six hours of treatment, they managed to wean her off the machine and get her heart beating on its own again.
While she suffered a slight loss of feeling in her hands, Riera told CNN Schoeman is expected to recover fully from her ordeal.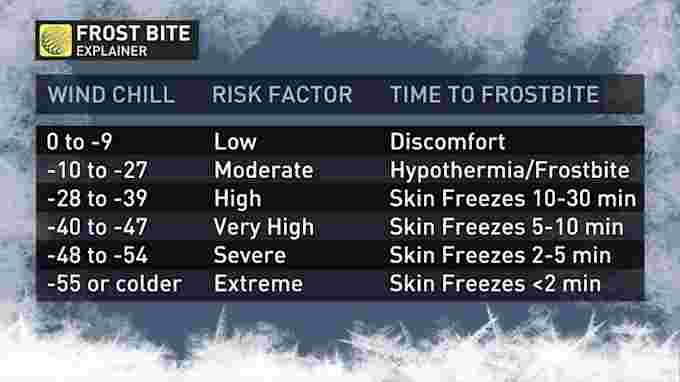 In Canada, 80 people die each winter from exposure to extreme cold. The negative impacts of hypothermia start to set in when your body temperature falls below 35ºC and is characterized by four stages of symptoms. Those in stage 1, or mild hypothermia, are generally awake by shivering, with body temperatures between 32 and 35ºC. When the body's temperature drops below 20ºC -- stage 4 or profound hypothermia -- vital signs are typically absent.