Wednesday, April 7th 2021, 1:40 pm - Burn restrictions remain in place in the area.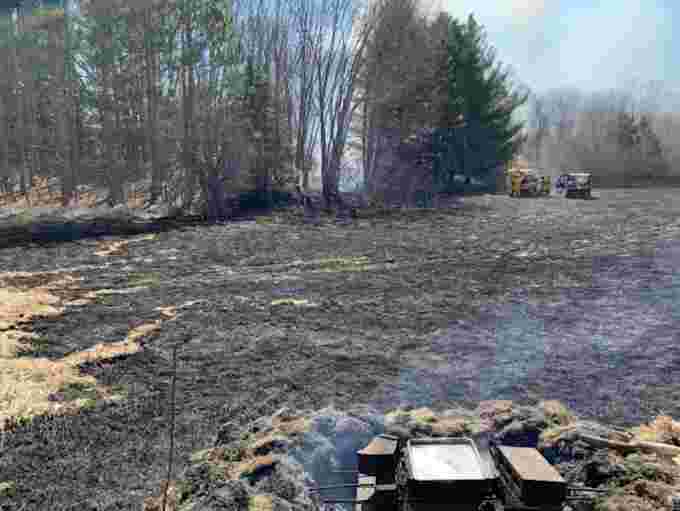 Photo of the fire courtesy: Sterns County Fire Department.
A woman cooking maple syrup over an open outdoor flame started a grass fire near Albany, Minnesota over the weekend, prompting officials to issue a citation for burning during a ban, local media reports.
According to the Stearns County Sheriff's Department, officials were called to the fire at 12:41 p.m. Saturday by the person who started the fire.
Kasy Jensen, 41, said the flames were quickly headed toward neighbouring residences.
Jensen had been attempting to cook maple syrup when high winds carried the flames onto a nearby swamp, which she was unable to extinguish with a hose.
Officials successfully contained and extinguished the fire.
Burning restrictions remain in place for the area.
VIDEO: HERE'S HOW FIRES CAN SPREAD SO QUICKLY