Wednesday, April 21st 2021, 1:02 pm - When late season snow hits, you have to get creative to save your crops.
Much of southern Ontario woke up to a rare late April dusting of snow Wednesday, slowing commute times and causing a headache for farmers whose crops had already begun to bloom.
While the wintry conditions aren't expected to last long - Friday will usher in a return to milder temperatures - every hour of snow, frost, and cold can put additional strain on freshly-bloomed plants.
That prompted Lydia Tomek, Head Winemaker at Ravine Vineyard Estate Winery in St. Davids, Ontario, to get creative.
"If you got 'em, smoke 'em," she said in an April 20 Instagram post.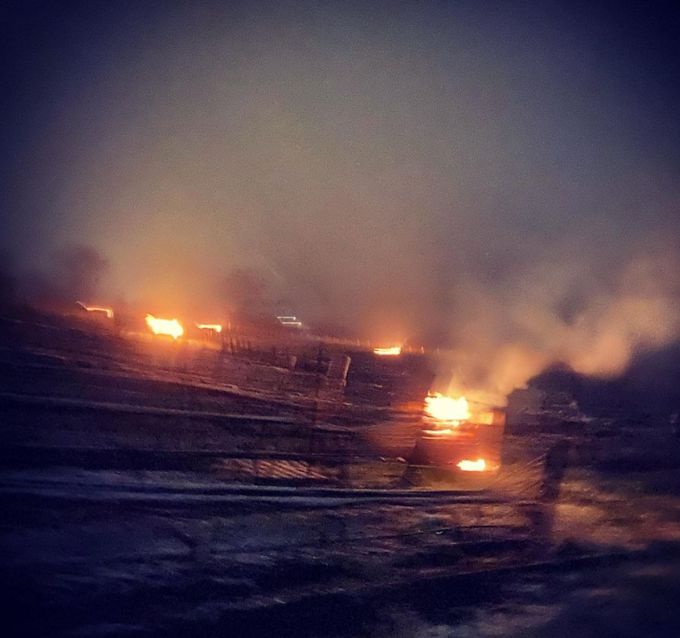 Photo of the cage fires. Courtesy: Lydia Tomek/Instagram.
"When temps dropped to zero, and the wind was still at 9:20, we had to try something."
Tomek lit fires in cages around a "frost pocket" in her vineyard, causing nearby temperatures to rise by about a degree.
In an email to The Weather Network, she says the tactic seems to have helped.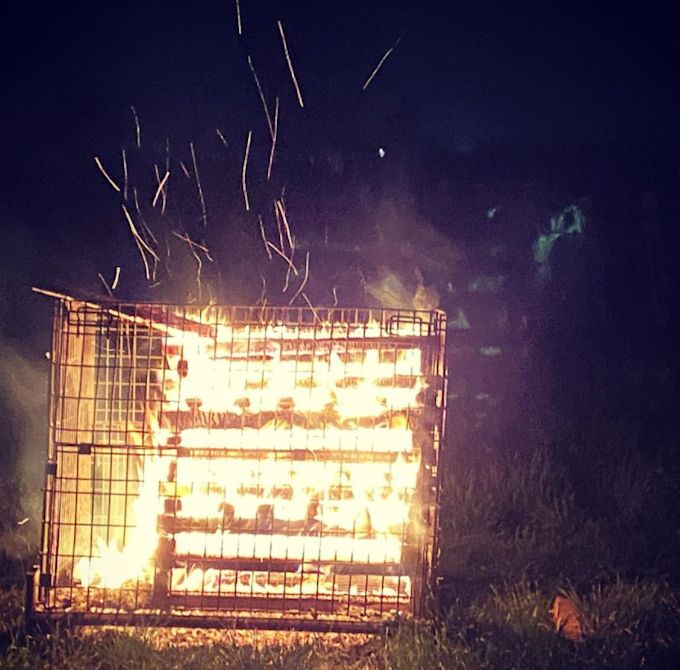 Photo of the cage fires. Courtesy: Lydia Tomek/Instagram.
"We had some old skids kicking around so we cut them up. It wasn't really too much work to do for a potentially drastic improvement."
It isn't something she's ever tried before, and it will still be a few days before it's known if the plants evaded damage.
RELATED: HOW IS THE WEATHER IN SOUTHERN ONTARIO IMPACTING GROWERS?
"We have a unique slope here that works in our favour and adding those hot spots helps pull the air and also heat it," Tomek explains.
"Time will tell. But honestly, when it's your crop and your one-time shot, you'll try anything."