Wednesday, December 1st 2021, 9:18 am - Residents that evacuated overnight were later allowed to return home, but remain on standby in case they have to evacuate again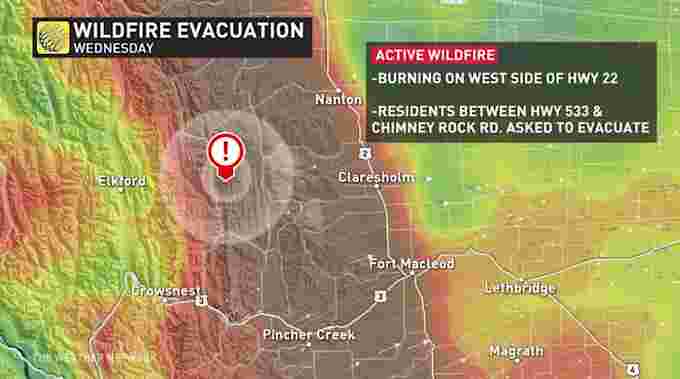 Reception centre for evacuees has been set up at the Nanton Community Hall located at 2204-18 Street.
A wildfire burning along Highway 22 in southern Alberta prompted an emergency alert just after midnight advising people who live in the area to evacuate to the nearby town of Nanton.
However an update to the Alberta Emergency Alert just before 6 a.m. said while the fire is still considered out of control, residents in the area are no longer at immediate risk and evacuees are safe to return home.
WATCH BELOW: STRONG WINDS COULD STOKE THE WILDFIRE