Tuesday, May 10th 2022, 4:20 pm - Researchers report we may see more clustered tornado events in the future, more tornadoes occurring in a single outbreak, and the location of Tornado Alley may also be shifting.
Tornado Alley: The name brings to mind massive vortexes spinning across golden fields beneath coal grey skies.
Storm chasers flock to the central plains of the U.S. every year to catch a glimpse of just one of more than 1,200 tornadoes that can happen on average in this part of the world each year.
But they may have to change where they're heading in the future as new evidence suggests that climate change is affecting the characteristics of Tornado Alley.
Researchers say it's possible that we may see more clustered tornado events in the future, more tornadoes occurring in one single outbreak, and the location of Tornado Alley may also be shifting.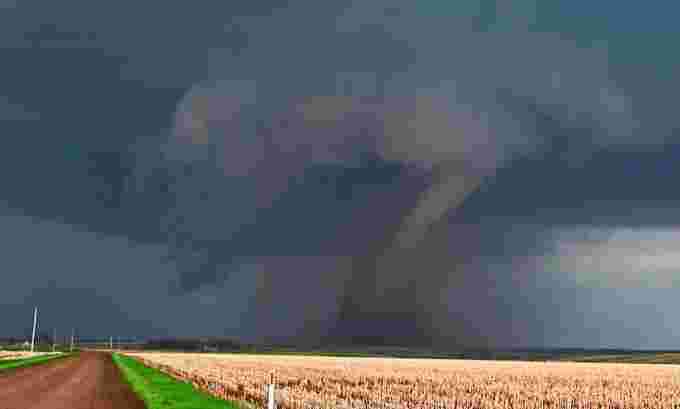 A tornado tears across the Oklahoma landscape in 2019. (Mark Robinson)
There is new research by IOP Science, an environmental research and communications publisher, which suggests that Tornado Alley could be shifting east and there could be changes to the number of tornadoes recorded on a given day within the traditional season.
The Weather Network's Mark Robinson and myself talked to Dr. Victor Gensini, an assistant professor of Geographic and Atmospheric Sciences at Northern Illinois University, about this subject for an episode of Storm Hunters.
As Gensini explained, "We started digging into the data a little bit and lo and behold we started to find these very subtle shifts in counts of tornadoes away from the areas of the Great Plains and further to the east."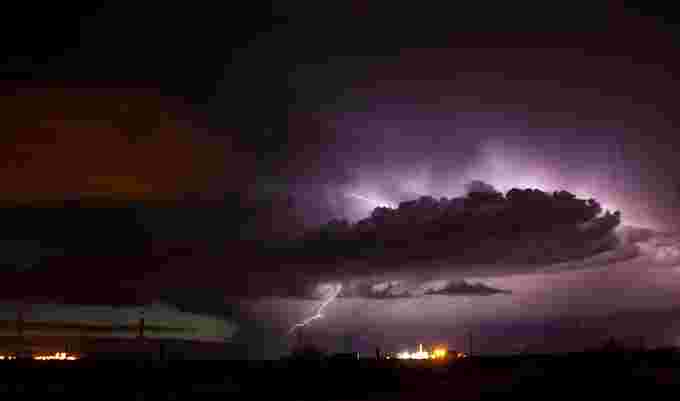 Lightning crackles over a truck stop in New Mexico in 2014. (Mark Robinson)
There is good evidence to support this, although scientists are still trying to understand why. But Gensini is not the only atmospheric scientist that accepts the emerging evidence.
Harold Brooks, senior research scientist from the National Severe Storms Laboratory in Norman, Oklahoma, agrees with these findings.
"We do know also that there's evidence that the jetstream pattern has changed over the last 40 years," Brooks told TWN.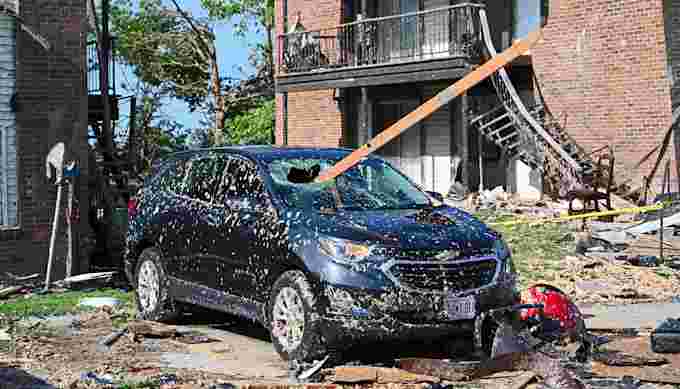 Flying debris is always the number one danger in tornadoes. This 2x4 punched right through the window and the passenger side seat of the car. Luckily, no one was in the vehicle when the tornado struck the city of Jefferson, Missouri. (Mark Robinson)
According to the recent research published by IOP Science, scientists have seen "a geographical shift of the nucleus (central impact location) towards the southeast United States. This spatial shift is also accompanied by reduced spatial variance, suggesting LTOs (large tornado outbreaks) have become less dispersed (or more localized) in the recent period."
The findings also report that the frequency over a data collection period between 1950-2019 display less frequency of large tornado outbreaks and reports.
"The arrival rate has changed from 124 days during 1950–1980 to 164 days during 1977–2007 and remained relatively constant during later periods, indicating that LTOs are becoming less frequent," the report stated.
What is still unclear is whether there is direct correlation to the jet stream pattern changing and what's happening at the surface in Tornado Alley. The data supports fewer days with tornadoes, but more days with 30 or more tornadoes. It also appears that more tornadoes are occurring in the deep south, which includes Mississippi, Alabama, and Arkansas, through the mid-south and as far north as Ohio.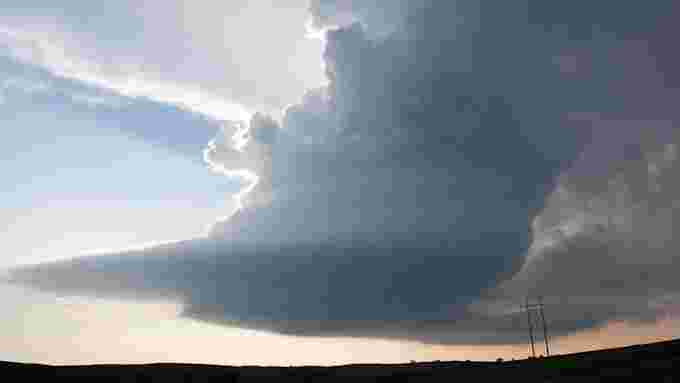 A low precipitation supercell spins in the sky above Texas in 2015. (Mark Robinson)
If the evidence we have is correct, we need to begin preparing for an increasing number of strong wind events, more hail, and even a change in the jetstream itself. It is possible the jetstream, which is responsible for heat and cold distribution across the globe, could become more amplified and could cause systems to stall and have impacts to one area for a longer period of time.
I witnessed this firsthand when covering Hurricane Harvey, which stalled and produced more tropical rainfall than any other cyclone in recorded history when impacting Houston, Texas, in 2017. Over 60 inches of rain fell during that hurricane and closed every major highway in and out of the city for days. There were hundreds of water rescues and the disaster cost a total of $125 billion.
Every tornado season is unique and no one day produces the same type or number of tornadoes. There will continue to be tornado outbreaks in the central plains year after year.
Scientists, however, will be watching for tornadoes developing east of the traditional zone known as Tornado Alley to see how climate change is affecting this force of nature.
Thumbnail credit: Mark Robinson