Thursday, October 27th 2022, 2:21 pm - You may be legally mandated to switch your tires before the science says you should.
Like it or not, most Canadians will soon need to make the switch to winter tires for their vehicles. Some provinces do have laws in place, dictating the deadline for making the swap, but Mother Nature provides its own clues for when to schedule that appointment with your garage.
---
Visit our Complete Guide to Fall 2022 for an in-depth look at the Fall Forecast, tips to plan for it and much more!
---
By design, winter tires are engineered to enhance your car's handling, traction, and braking performance when the temperature is below 7°C. While short bouts of cooler weather do battle with lingering summer-like temperatures through the early fall across most of the country, there does come a day when the average high dips below the 7-degree mark, and stays there until spring.
Meteorologist André Monette of MétéoMédia, The Weather Network's Québec-based sister station, breaks down those dates for us, region by region.
WESTERN CANADA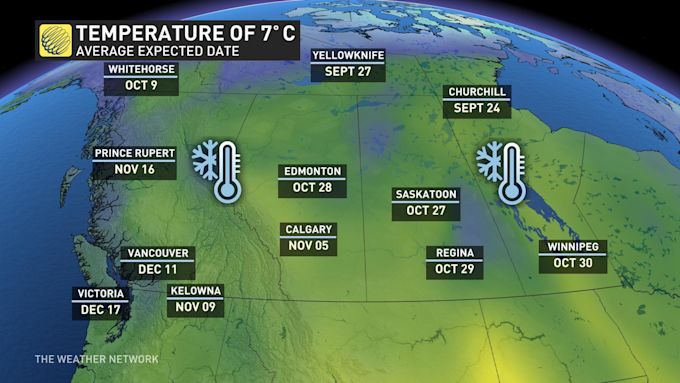 While the temperatures don't drop to 7°C until much later, winter or all-season tires are required by law on many routes in B.C. starting on Oct. 1.
Drivers on these routes will need to keep them on until at least March 31:
All highways in the north
All highways in the Interior
Sections of some highways on the South Coast, including the Sea to Sky Highway
Sections of some highways on Vancouver Island, including the Malahat and highways 4, 14 and 28
ONTARIO and QUEBEC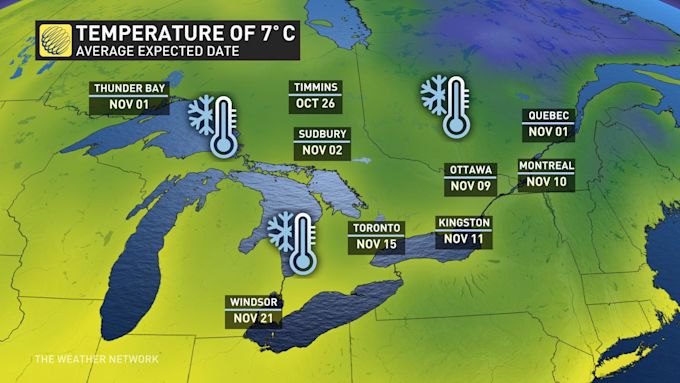 Québec is the other province that mandates winter tires for drivers. They're required between Dec. 1 and March 15.
ATLANTIC CANADA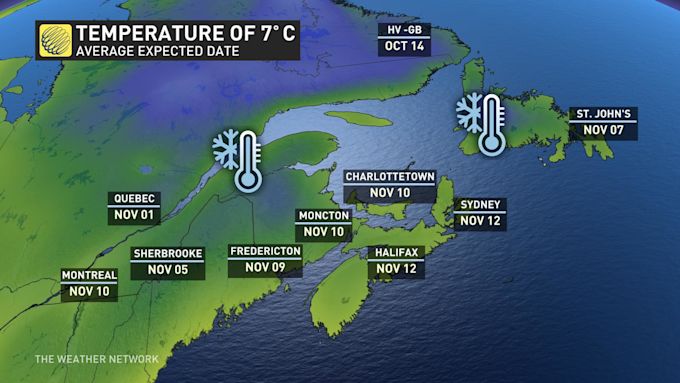 While no government in Atlantic Canada requires the use of winter tires, a 2018 study did suggest drivers there are among the most prepared to meet the season's driving conditions. According to the report, 94 per cent of drivers on the East Coast opt for winter tires.
---
WATCH: If you only have 2 winter tires, should they go on the back or front?
Thumbnail courtesy of Daniel Foster/Unsplash.
With files from Nathan Howes, a digital reporter at The Weather Network.