What was behind Mexico's massive hailstorm?
Tuesday, July 2nd 2019, 1:30 pm - What was behind that dramatic hailstorm?
Dramatic images of Mexico's epic hail accumulations have been making the rounds since the storm struck on Sunday. Jaw-dropping scenes of streets and cars encrusted in ice in the middle of summer raise a lot of questions, leaving many wondering how one storm could be responsible for 'hail drifts' a metre and a half high.
There were a lot of factors at work to make this kind of event possible -- some weather-related and some man-made. We'll take a look at both, below.
Summer revealed! Visit our Complete Guide to Summer 2019 for an in-depth look at the Summer Forecast, tips to plan for it and much more
THE SETUP: MONSOON, ELEVATION, HAIL SIZE
Hail isn't uncommon in Mexico, particularly further inland and west of the Sierra Madre Occidental mountain chain, where thunderstorms are fairly frequent during the summer months. This pattern sets up due to the North American Monsoon -- a weather pattern similar to the more famous monsoons of Asia, where the land sees intense heating during the summer months and causes a shift in the winds, sending moisture from the Gulf of California streaming inland.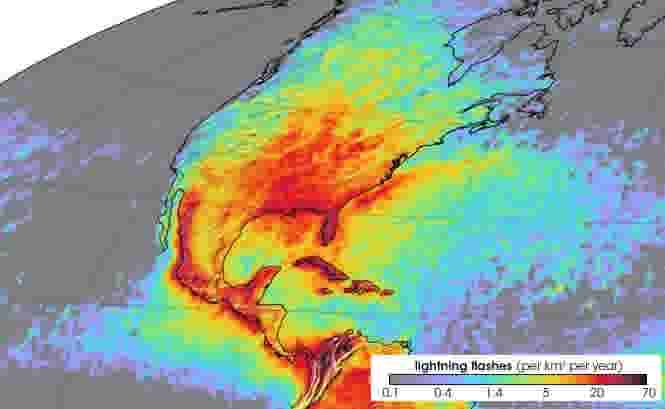 A map of lightning strike frequency in North America. Data collected by NASA's Lightning Imaging Sensor on the Tropical Rainfall Measuring Mission satellite between 1995 and 2002. Image courtesy Geology.com
The mountain chain itself plays a role in hail frequency, just like the Rockies do here in Canada -- Canada's 'hail alley' runs through Alberta down the front range of the Rockies.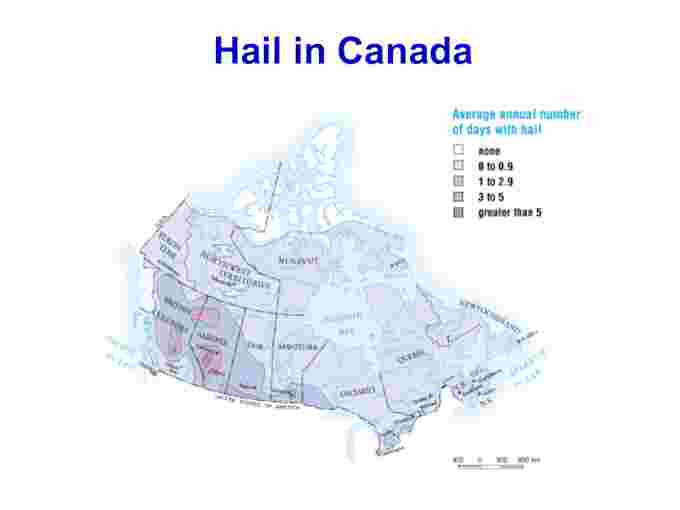 Hail distribution in Canada. Image courtesy ICLR.
It's no accident that hailstorms are more frequent closer to the mountains, at higher elevation. In order for hail to form, the updraft winds in a thunderstorm must push water droplets above the freezing level (where it's cold enough for ice to form in the cloud).
WATCH BELOW: HOW HAIL FORMS
Guadalajara sits at an elevation of about 1,500 metres, cradled on the north and east sides by the Sierra Madre. At that elevation, the freezing level is a lot easier to reach -- it's much closer to the ground.
One other thing to note about this storm -- and a big part of why the pileup was so impressive -- the individual hailstones are pretty small. Reports are that most of the stones were only about a centimetre in diameter. That suggests that this thunderstorm, which blew up quite quickly and then sat over the city for a while (see the video below) wasn't especially strong or generating the powerful updrafts that would produce the baseball-sized hail we sometimes see over the Prairies or the U.S. Plains.
WATCH BELOW: THE STORM SITS OVER GUADALAJARA