Wednesday, November 6th 2019, 11:50 am - Here's how to protect your poppy this year.
When the wind blows on Remembrance Day, keeping your poppy fastened to your coat can be a challenge.
There are creative solutions, like taking the eraser out of a pencil and fastening it to the end of your pin.
But I went down to Earl Francis Memorial Spryfield Legion to learn about the new ultimate hack that will keep your poppy from flying.
There, I learned a secret: You can now buy special pins to secure your poppies. The middle part looks like the centre of a poppy, so you can actually take the pin out and replace it.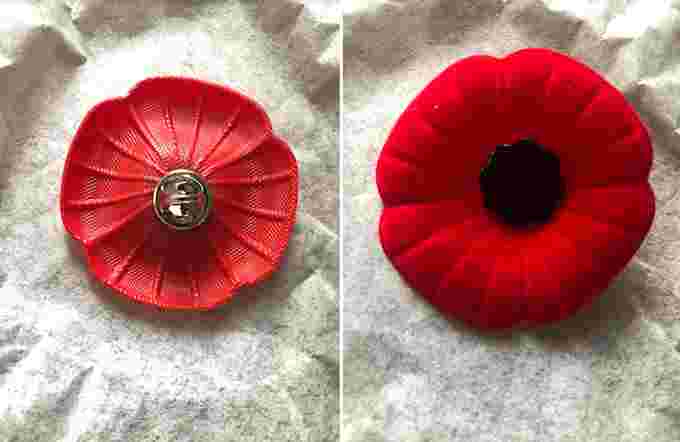 Here's what the pins look like in action. Photo courtesy: Nate Coleman.
It's instantly weather-proof.
The pins are available for purchase for $5.00 through the Royal Canadian Legion.
VIDEO: WHERE DOES YOUR POPPY MONEY GO?
Thumbnail image courtesy: Pixabay/Timokefoto