Watermelon snow shows up on Italian Alps
Wednesday, July 8th 2020, 11:26 am - Read more about this naturally-occurring phenomenon.
Watermelon snow has appeared atop the Presena Glacier in the Italian Alps.
Researcher Biagio Di Mauro, of the Institute of Polar Sciences at Italy's National Research Council, told CNN his team went to investigate the site over the weekend and encountered an "impressive bloom" -- but that's bad news for the glacier, as it can speed up melting.
Di Mauro says watermelon snow has been unusually common this year.
He plans to study it in greater detail with the help of satellite data.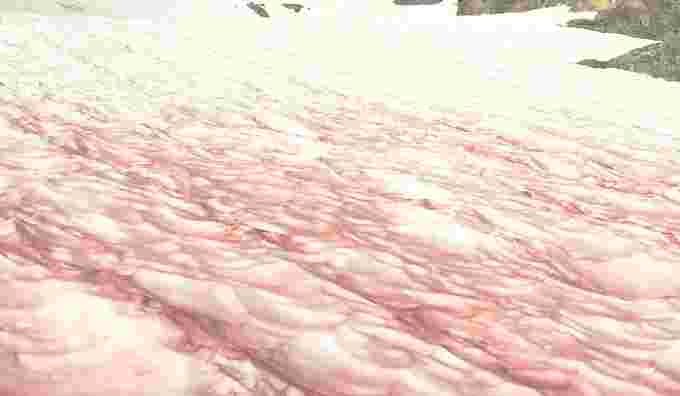 File photo courtesy: USDA.
WHAT IS WATERMELON SNOW?
While it is a naturally-occurring phenomenon, watermelon snow is becoming increasingly common in the spring and summer because it requires light, higher temperatures, and water to grow.
"Watermelon snow is formed by an algal species (Chlamydomonas nivalis) containing a red pigment in addition to chlorophyll," U.S. Geological Survey scientist Joe Giersch said in 2018 in an Instagram post of a photo of watermelon snow that he spotted at Glacier National Park.
This pigment protects the algal chloroplast from solar radiation and absorbs heat, providing the alga with liquid water as the snow melts around it. As snow melts throughout the summer, the algae are concentrated in depressions on the snow surface (which further accelerates melting), with small populations persisting in puddles through the fall."
Watermelon snow is one of nature's peculiarities. Scientists don't fully understand it, or the long-term impact it could have on the environment.
Here's one thing they do know: Watermelon may look neat but it's not something conservationists want to see.
According to a study in Nature Communications, red algae can reduce a snow's albedo -- i.e., the ability to reflect light -- by up to 13 per cent. That means the snow absorbs more of the sun's energy and melts faster.
Couple that with a stint of above-seasonal temperatures and you've got a recipe for accelerated melting.
Oh, and one more thing: If you come across a patch of watermelon snow don't eat it. You'll make yourself sick.