Thursday, April 15th 2021, 11:57 am - Humpback whale was seen with a deep cut behind its dorsal fin in the waters off Point Grey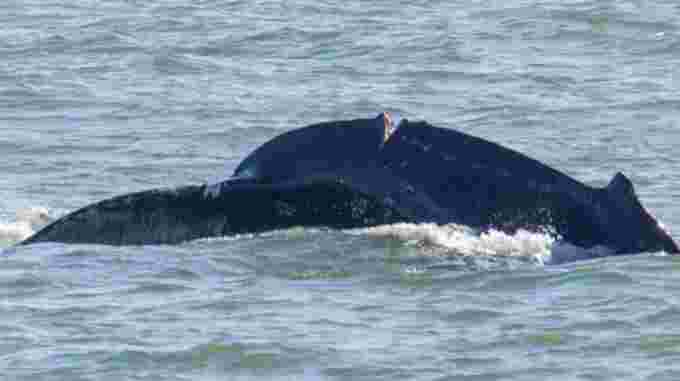 This humpback whale has an injury suspected to be from a ship strike. The whale has been seen in the waters off Vancouver's Point Grey neighbourhood since early April. (Vanessa Prigollini via CBC News)
Whale researchers and conservationists are urging boaters in the waters off Vancouver to slow down and give adequate space to an injured humpback whale that's been seen in the area.
Jessica Scott, a biologist with Ocean Wise Conservation Association, said the whale was spotted three days ago with a deep cut on its tail stock, the muscular part of the tail between the body and the fluke.
She said the injury appears to be a strike wound likely caused by a vessel travelling at relatively low speed.
WATCH BELOW: CONSERVATION EFFORTS ARE PAYING OFF FOR SOME OF CANADA'S AT-RISK SPECIES