Wednesday, October 16th 2019, 3:55 pm - Finding one tornado on a severe weather day in the U.S. central plains is like finding a needle in a haystack, finding two on the same storm is what we did just a few short years ago in 2016.
The tornado outbreak sequence of May 22–26, 2016 was an extended period of significant tornado activity that affected the Central United States. The severe set up was ideal on May 24 for supercells across the Central Plains and we, the Storm-Hunters, had no idea what we were truly about to see.
We started the day by looking at forecast model data at our hotel and the Storm Prediction Center had higlighted an enhanced risk area for the state of Kansas.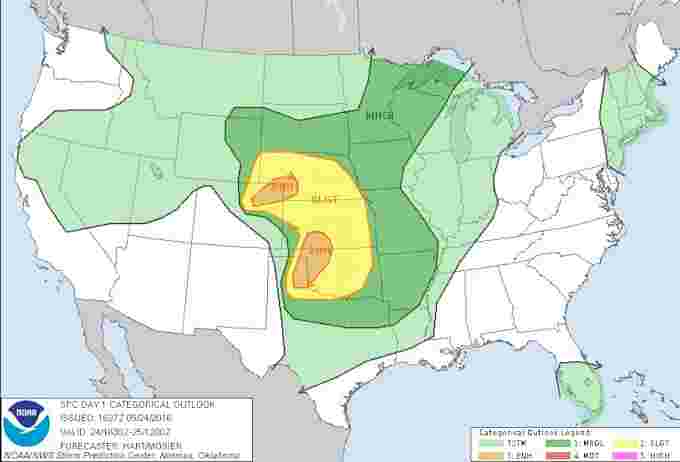 THE STORM PRODUCED MULTIPLE TORNADOES, WE ACTUALLY LOST COUNT
A single cyclic supercell produced about a dozen highly-visible tornadoes near Dodge City, with several reports of multiple tornadoes on the ground simultaneously.
It seemed to us that we couldn't even count how many would be on the ground and then they would lift. A new funnel would form and quickly another tornado would be on the ground, soon there were two on the ground at the same time.
There was a total of five EF3 tornadoes and three EF2 tornadoes confirmed by the U.S. National Weather Service that evening, affecting rural areas near Dodge City, Jetmore, Ness City, Lewis, and Kinsley. The tornadoes caused extensive damage to trees, power poles, vehicles, farm machinery, and a few homes.
Don't miss the new season of STORM-HUNTERS on The Weather Network, Sundays at 7pm and 10pm ET&PT, starting October 13.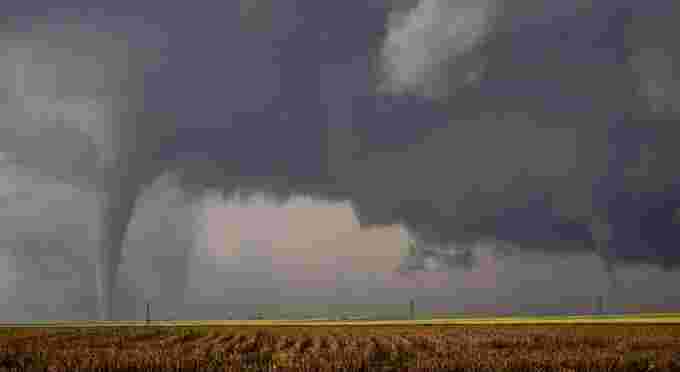 (Courtesy: Storm-Hunters)