Monday, June 17th 2019, 5:28 pm - The tree was between 80 to 100 years old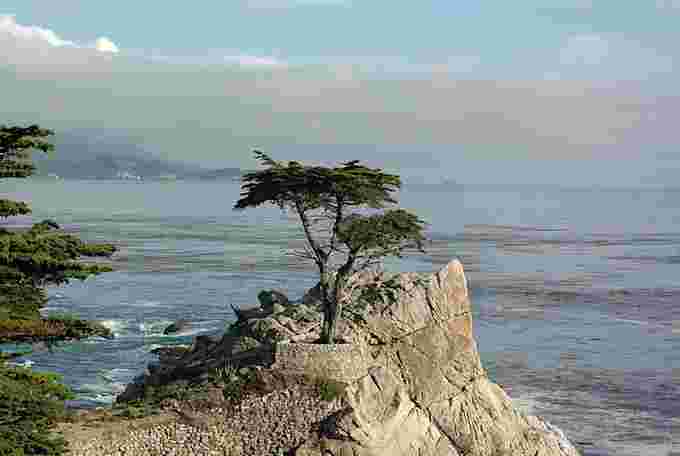 (Image: The "Lone Cypress" near Monterey, California. Courtesy: Wikipedia/Creative Commons)
The tree that is believed to have inspired Dr. Seuss' children's book The Lorax has toppled over, as reported by CNN.
Legend states that Theodor Geisel (largely known as Dr. Seuss) was inspired by this unique Monterey Cypress tree in La Jolla, California where he lived from 1948 until his death in 1991.
The Lorax was published in 1971 and is a tale of environmental destruction where the Lorax attempts to prevent the Tuffula trees from clear-cutting and highlights the dangers of corporate greed.
There is "no definitive cause on why it fell," said Tim Graham, a spokesman for the San Diego Parks and Recreation Department, to reporters. The tree was approximately 80 to 100 years old.
Majority of the tree was cleared from the park on Friday and authorities are planning to repurpose part of the trunk.
Source: LaJolla.com
WATCH BELOW: TAKE A LOOK AT SOME OF THE MOST STRANGE FORESTS IN THE WORLD