Tuesday, March 16th 2021, 5:27 pm - In a sense, we'll be weatherless across parts of Canada in the days, and potentially weeks, to come.
Quick, without really thinking, define the word 'weather.'
It might be a bit of a philosophical question for some, but generally speaking, the weather is the state of the atmosphere at a specific point in time.
As a meteorologist, I tend to view weather as more of the adverse and disagreeable type – rather than fair and sunny skies.
SEE ALSO: Monthly outlook: Expect this March to be 'truly Canadian'
So, in this sense, we'll be weatherless across parts of Canada in the days (and even potentially weeks) to come.
Let's quickly reflect on the first couple of weeks of March. Did March come in like a lion? A resounding no for most of Canada, save for Atlantic Canada, which rung in March with a potent winter storm.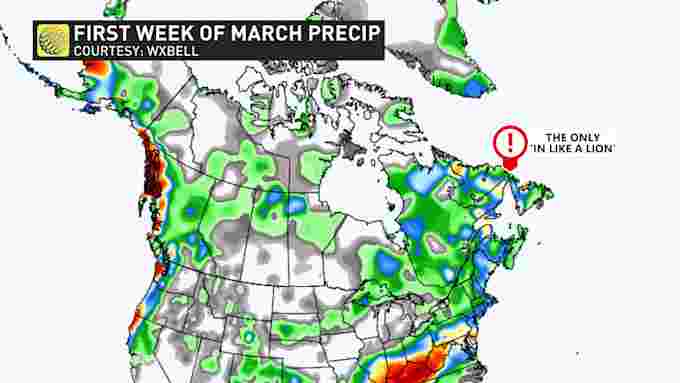 Did the second week of March feature any prolific or noteworthy weather?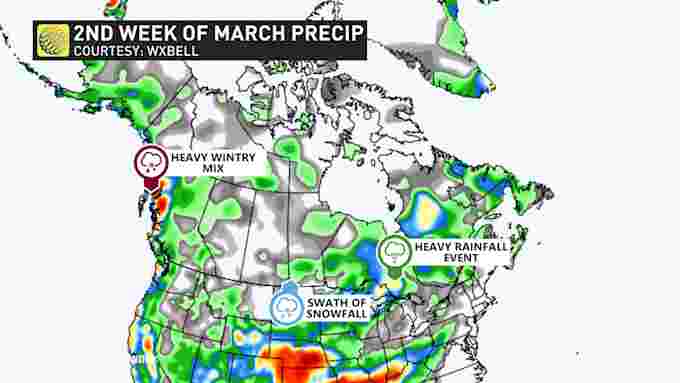 Hard no, unless you lived along the North Coast of British Columbia, where it remained stormy at times. There was also a little snowfall across parts of southeastern Saskatchewan and southern Manitoba, along with heavy rains across northern Ontario.
Honourable mention goes to the thunderstorm activity that swept across southern Ontario on March 11th. Those storms largely fizzled as they swept across the Greater Toronto Area – dropping very little in the way of needed rainfall.
But other than those fickle storms, parts of Ontario are off to their driest start in March history: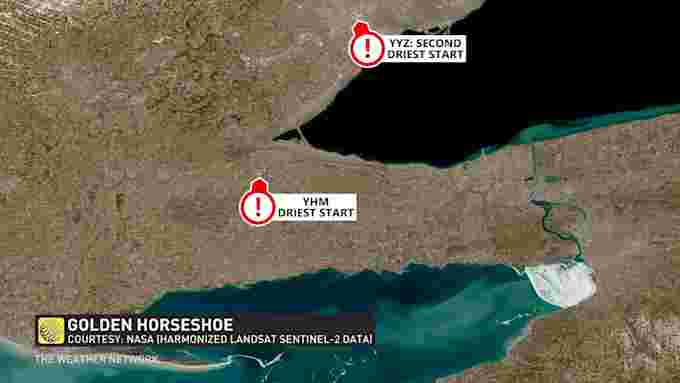 Some light rain is likely across the Niagara peninsula by Thursday and even poses a shower chance for the GTA, but that'll be it for the foreseeable future.
WHAT'S NEXT, CANADA?
B.C., you'll remain classically unsettled – in typical March fashion.
It does appear that the West and East Coast of Canada have a couple more storms left in the tank to finish March, but notice the massive precipitation void depicted on the model?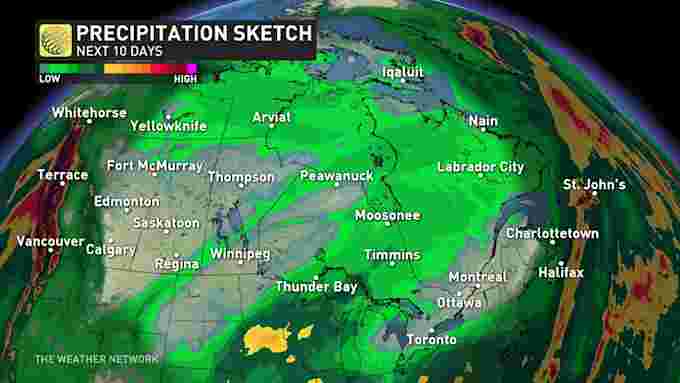 There's a chance that not a drop of precipitation may fall across some pockets of southern Alberta through the entire month of March. It's a little bizarre because March is typically the snowiest month of the year for southern Alberta.
Most regions record over 20 cm on average, with some weather stations like Lethbridge not reporting any precipitation at all through March 15th.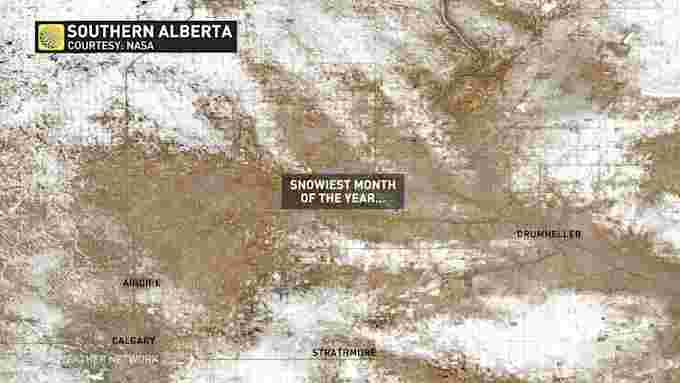 We'll watch for a storm system in Ontario to attempt to displace the strong ridge of high pressure in the province, but that won't be until the middle of next week, at the earliest.
Atlantic Canada, there are signals even by later this week for an unsettled period to develop with an active storm track, and even the threat of some heavy snow in the cards.
Stay tuned to The Weather Network for the latest forecast updates.