Friday, September 23rd 2022, 5:00 am - On this day in weather history, it rained during a Rolling Stones concert.
This Day In Weather History is a daily podcast by Chris Mei from The Weather Network, featuring stories about people, communities and events and how weather impacted them.
--
On Saturday, September 23, 2006, the Rolling Stones stopped in Halifax, Nova Scotia on their worldwide A Bigger Bang tour.
The show filled the 50,000-capacity of Halifax Common, Canada's oldest urban park. Show acts included Kanye West, Alice Cooper, and Sloan. The event is the largest rock concert ever held in the city.
Before the concert began, it started to rain. Thousands of fans made their way through security and toward the large inner-city park.
*"A rain-soaked crowd is unfazed by the weather during the Rolling Stones' performance in Halifax Commons." Courtesy of Paul Darrow/Reuters*
Fans were dressed in ponchos and garbage bags. The rain continued as Sloan and West took to the stage. The rain eased up as Mick Jagger and the band started their set.
The band opened up with "Paint It Black" and a huge firework show that erupted from the top of an 81/2-storey stage.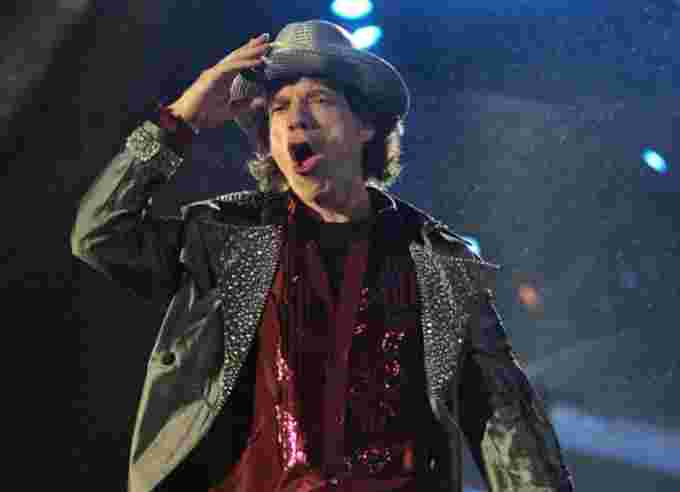 *"Pictured in Halifax Commons on Sept. 23, 2006, Jagger performs in the rain during the Rolling Stones' A Bigger Bang world tour." Courtesy of Paul Darrow/Reuters*
On the night of the concert, bars in the area were allowed to stay open until 4:30 a.m.
Over the years, Halifax Common has hosted various events, including a visit from Prince Charles and Princess Diana in 1983, Pope John Paul II in 1984, and Paul McCartney in 2009.
To learn more about the rainy Rolling Stones concert, listen to today's episode of "This Day In Weather History."
Subscribe to 'This Day in Weather History': Apple Podcasts | Amazon Alexa | Google Assistant | Spotify | Google Podcasts | iHeartRadio | Overcast'