Wednesday, September 2nd 2020, 6:00 am - During its rampage, the 1935 Labour Day hurricane caused US$6 million in damage (at the time), killing an estimated 600 people.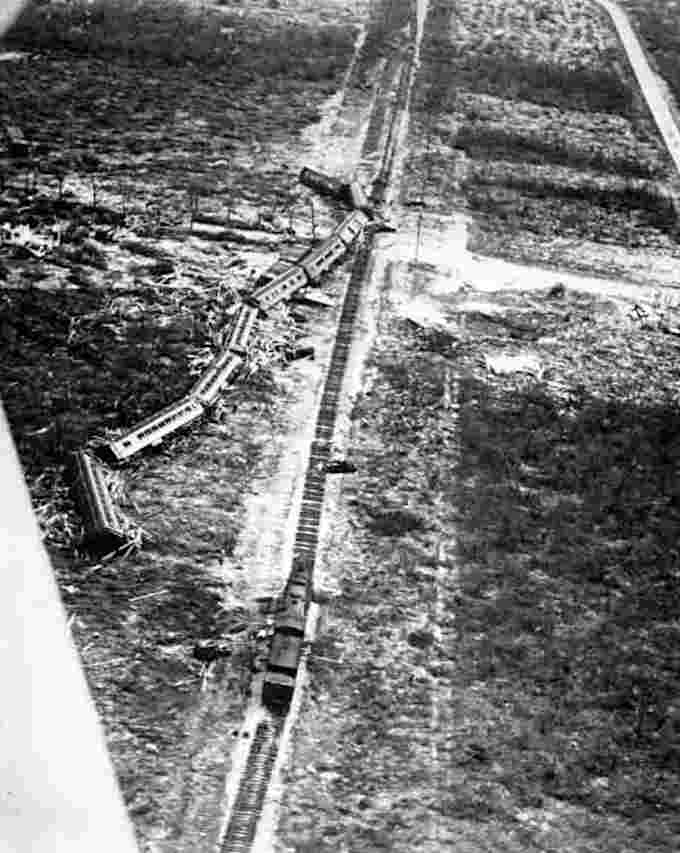 Florida East Coast Railway relief train derailed near Islamorada, Fla. during the 1935 Labour Day hurricane. Photo: NOAA.
Subscribe: Apple Podcasts | Amazon Alexa | Google Assistant | Spotify | Google Podcasts | iHeartRadio | Overcast
The infamous Labour Day hurricane in 1935 was the most intense Atlantic hurricane ever, in terms of pressure, to make landfall. It is tied with Hurricane Dorian in 2019 for the strongest landfalling Atlantic hurricane by maximum sustained winds, with winds of 185 mph (295 km/h). It was also the most powerful Atlantic hurricane on record until Hurricane Gilbert in 1988.
In its time, it was known as Hurricane Three. It was the fourth tropical cyclone, third tropical storm, second hurricane and second major hurricane of the 1935 Atlantic hurricane season. It was one of four Category 5 hurricanes on record to strike the continental United States, along with Hurricane Andrew in 1992, Hurricane Camille in 1969 and Hurricane Michael in 2018.
---
Click here to see more episodes of This Day in Weather History
---
During its rampage, the hurricane caused some US$6 million in damage (1935 equivalency) and killed an estimated 600 people.
On today's podcast, Chris Mei talks about the devastating impacts of the 1935 Labour Day hurricane on Florida and why it was so powerful.
"This Day In Weather History" is a daily podcast by The Weather Network that features unique and informative stories from host Chris Mei. Click here to listen and subscribe!